Employer invents new currency, 'Exposure Dollars'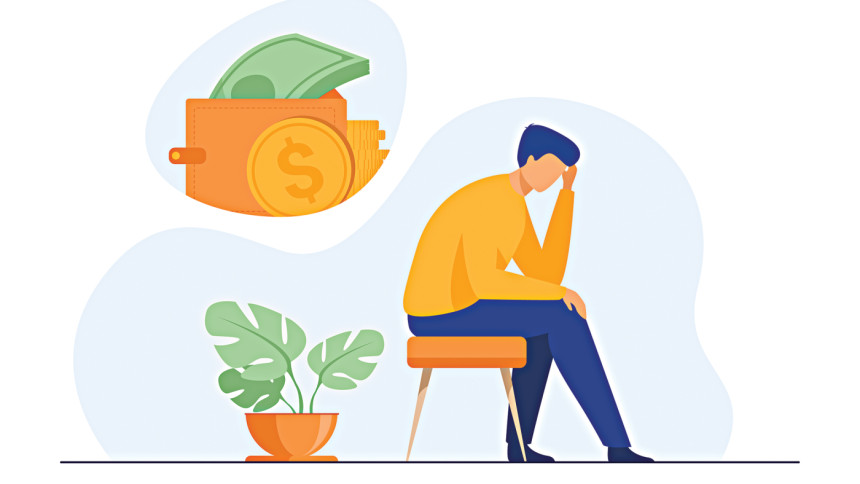 "Mr Raiyan, are you aware of why I called you here today?" asked Hamid from behind his desk, tapping his Matobbor Gel Pen on the table.
"Uhhh, because I requested a meeting with you?" replied Raiyan.
"No, MISTER Raiyan, it's because of your terrible behaviour and incompetence that has become quite a big problem around here recently."
Hamid got up from behind his desk and started pacing from one end to another while looking at the floor seriously. The look on his face was one of controlled rage.
"Ummm, Mr Hamid, I think I am the one who should be mad? Why are you acting like this?" Raiyan asked, puzzled.
"NO! NO! NO! Mr Raiyan, I am absolutely appalled by what you are saying. After just one month of working here, you have the audacity to question my business practices?"
"But at no point was I informed that this was an unpaid job! Like, I thought there was no fixed salary, but to not be paid at all. That's crazy. Mostly for all the skillsets that were a mandatory requirement for the job!" replied Raiyan.
Hamid looked at Raiyan with eyes that were completely mad.
"You tell me this, after all of the free cups of Naiscafe you already consumed. Have you even considered the 10,000 Exposure Dollars I have debited to your account? After sitting here and gaining a free month of experience? You are a scammer Mr. Raiyan!!" yelled Hamid.
"How am I the scammer? You're the one who is literally making us work for free."
"It's in the NAME. Can you not READ? It's in the damn company name. Freelancers of Bangladesh Ltd. FREElancers. Are you illiterate Mr Raiyan?" fumed Hamid.
"Are you an imbecile? Do you not understand what the free in freelancing stands for? Of course, you don't. Well, it means you are doing it for FREE."
Raiyan sat there, gobsmacked. "Okay, okay, wait. What are these Exposure Dollars?"
Hamid's demeanour changed and he smiled. "Glad you asked, Mr Raiyan. They are very valuable. They are invaluable. They are so invaluable that you cannot measure their value in money. These basically measure your experience of working here."
"So these will help me get other jobs that pay actual money?"
"No, Mr Raiyan. Much more valuable. You can redeem Exposure Dollars here once you have a billion. That day, you will be promoted to Senior Freelancer."
Raiyan left the room.