It's hard to take catches past your bedtime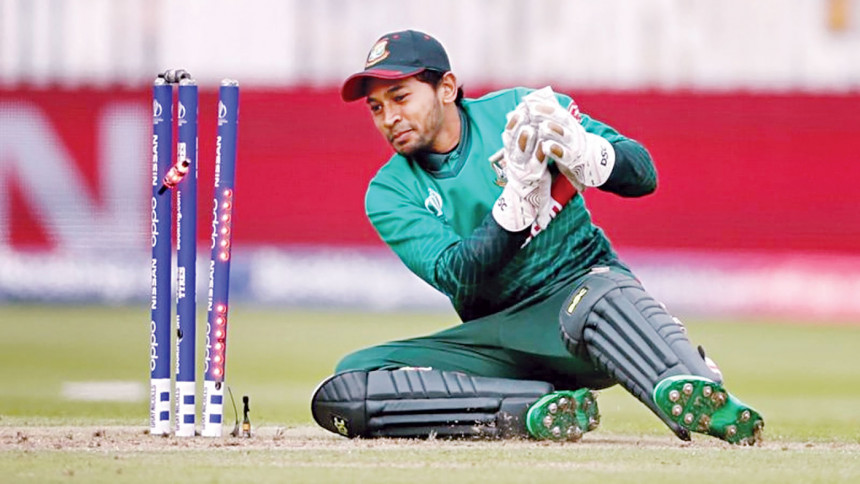 After Bangladesh's quite embarrassing loss to Sri Lanka in the Asia Cup on Thursday, there was a predictable scapegoat. It was one of the greatest wicketkeeper-batters in the history of cricket, Mushfiqur Rahim, for dropping Kusal Mendis when the Lankan batter was yet to reach 10.
But this kind of backlash is a great disservice to one of the country's greatest sportspeople as Mushfiqur deserves praise for giving his best on the field even though it was well past his bedtime.
The catch was dropped around 10:00pm Bangladesh time, which was already two hours past the time Mushy usually goes to sleep, to be able to wake up fully rested at 4:00am and start practising his craft at 6:00am. The man himself has often reminded people of the fact of his early rising tendencies. "When I start practising, you people are asleep," he has said on more than one occasion.
It was also past his bedtime when he missed the run out of New Zealand's Kane Williamson in the 2019 World Cup. On Thursday, when he chose not to go for a review even though Mendis had edged the ball, it was around two and a half hours past his bedtime. Some have speculated that Mushfiqur made Afif Hossain bat lower so that he could bat at number four and have a better chance of finishing his innings before 8:00pm Bangladesh time.
This is the level of Mushfiqur's commitment and planning. On behalf of the cricket non-fans who stay up way too late, Satireday would like to offer heartfelt apologies to the man who is up before the sun and down before dinner.