Screenshot takes internet by Wind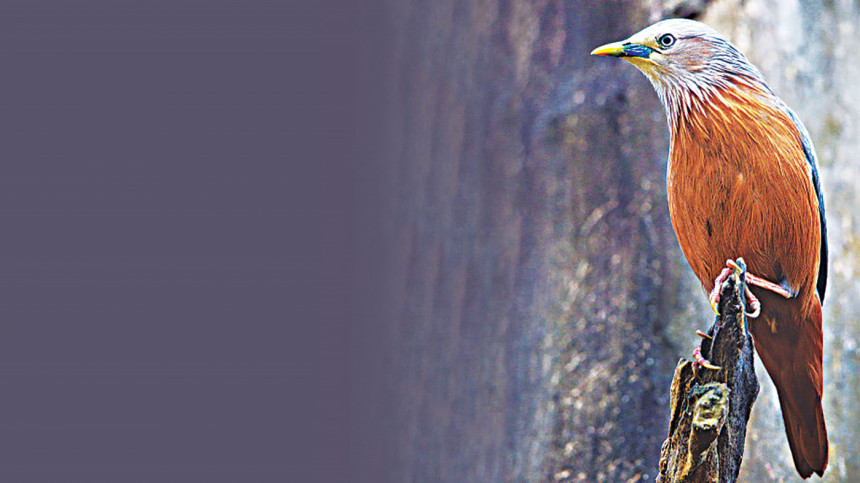 A deleted Facebook post's screenshot has been widely circulated among the netizens of Chapasthan. 
The post was removed after it went viral with a record number of 'haha' reactions. However, unsurprisingly, its screenshot remained.
The screenshot showed a Facebook status update with the following words: "Disclaimer meaning in Bengali". It is thought by many that someone over a certain age was trying to do a Google search and instead typed in text in the status box and pressed enter.
At first many couldn't grasp the rationale behind the viral effect, but it all became clear when it was known that the post-maker was none other than a certain fictional wildlife inspector who filed a case against the director of Wind for how a Starling's character arc was portrayed in the blockbuster film despite its disclaimer explicitly stating that no animals were harmed during its making.
To expand this piece up to a desired length, this reporter unsuccessfully attempted to gather quotes from the fictional wildlife inspector and, more importantly, the bird -- the key witness in the case. Starling's lawyer, though, said that once the case is dismissed, her client would be free to talk to the press.
This is where this piece could have ended but unbounded desperation often gets rewarded in strange circumstances.
SPOILER ALERT
As this write-up was one the verge of being wrapped up, thankfully, a voice message arrived from an unknown number. The message sounded full of static-hissing gibberish until it didn't, courtesy of this reporter being familiar with Parseltongue, having studied at the Slytherin International School.
"Sssee me at the sssea on sssunrissse thisss Ssssunday, if a ssscoop is all you desssire," the mysterious voice said, and the sender shared the location on Messenger as well.
Turns out, the location was Chan Majhi's boat – still somehow floating – and the mysterious voice message was not sent by a wizard. Instead, it was a snake, who played a cameo role in the film.
The snake said, "Sssup! You sssee, basssically, I called you here for a ride back to the ssshore."     
In broken Parseltongue, this reporter replied, "But why me, dude? You could've called anybody."
"You ssseemed desssperate and I was ssstranded, okay? They all left me to what, sssun-dry? Hell, I'm not even a water sssnake," said the snake, who apparently had lost much of her vigour since appearing in the film. 
 "I sssaw on sssocial media that you tried to get hold of the bird. Everyone can't ssstop talking about the damn bird, but what about me? Isss thisss reptileophobia or am I missssssing sssomething?"
By then, the sacred word limit was approaching, so it was time to head back.
After dropping the snake at St. Marlin's Island, this reporter met several endangered animals in Underban transit. Some were busy protesting.
"Please relay our message to the relevant authorities so that they Google 'Deforestation in Chapasthan'," said their leader.