Preparing for O levels without attending coaching classes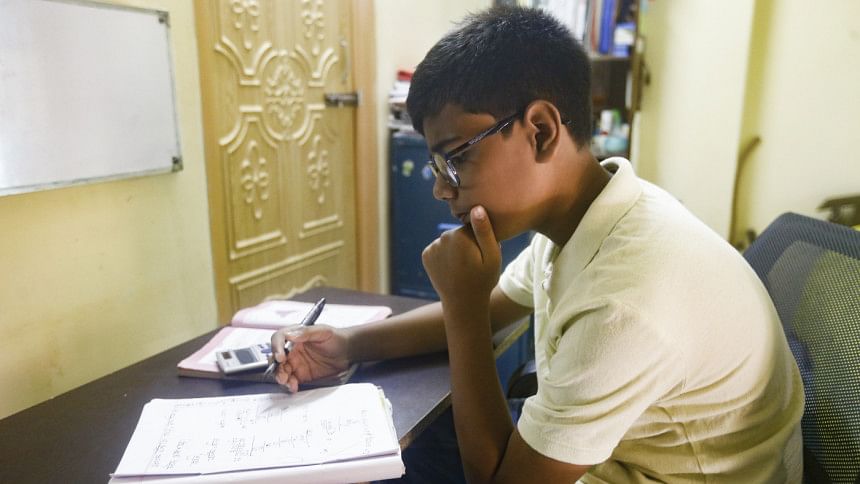 If you've been a student in the last ten years or so, chances are you've probably invested a significant amount of time chasing ruthless coaching schedules. Coaching culture is nothing new in Bangladesh, but the cult-like reverence it has gained certainly is. In the eyes of many parents and students, preparing for your board exams without after-school help is the same as not preparing at all.
Despite this, I've had the rare opportunity to prepare for my O levels without attending coaching classes at all.
Whilst the mere idea of having to study without after-school help might seem daunting to some, my experience has been painless and straightforward. Granted, I've had to put a reasonable amount of attention into my school classes, but apart from that, the internet and books are all I've needed to keep up my grades. For O and A levels, online resources are widespread and publicly available for everyone to access, and arguably a better experience than external coaching, partly because you can pace yourself accordingly instead of following a pedagogy crafted for a more diverse demographic.
A major advantage of not attending coaching classes is the amount of liberty it has offered me. Instead of spending hours stuck in traffic and rushing everywhere to attend coaching classes, I've been able to find time to indulge in activities that interest me and develop my extracurriculars. The liberty of studying on my own has skyrocketed my productivity and made studying less stressful than it is for my peers.
Of course, not attending coaching classes has its drawbacks too. For many, the initial stages of self-studying are akin to the effects of withdrawal one gets by quitting an addiction. Untethering yourself from the coaching culture seems unfathomably difficult in the early days, as you struggle to settle in and find a track in your curriculum. Thankfully, this subsides quickly as you get adjusted to your new lifestyle and discover what suits you best.
One problem that persists in my experience is distraction. A rough day, a stressful exam, or even just a foul mood can sometimes result in my pace dwindling and cause lethargy to overwhelm my motivation, which can become particularly detrimental considering the limited time students get to prepare for their exams.
Another side-effect of not going to coaching classes is the loneliness it often harbours within people. These classes are not just for studying. They're also hubs for socialising. Many of my peers credit their coaching for the people they share bonds with today. Not going to coaching classes often mean missing out on such things.
Study leaves at school become boring and frustrating, and social media simply serves as proof of your isolation, bringing out the worst of your mental health and making you feel miserable. Fortunately, all of this only lasts for an incredibly short time, and spending free time with your friends instantly recharges your battery.
Not going to coaching classes isn't for everyone, but if it works for you, having the freedom and liberty of not relying on external help may well be the greatest privilege you'll have in your academic career.
Azneef keeps switching from one incomplete task to another. Remind him to finish his work at itsazneefchowdhury@gmail.com