Not just a public figure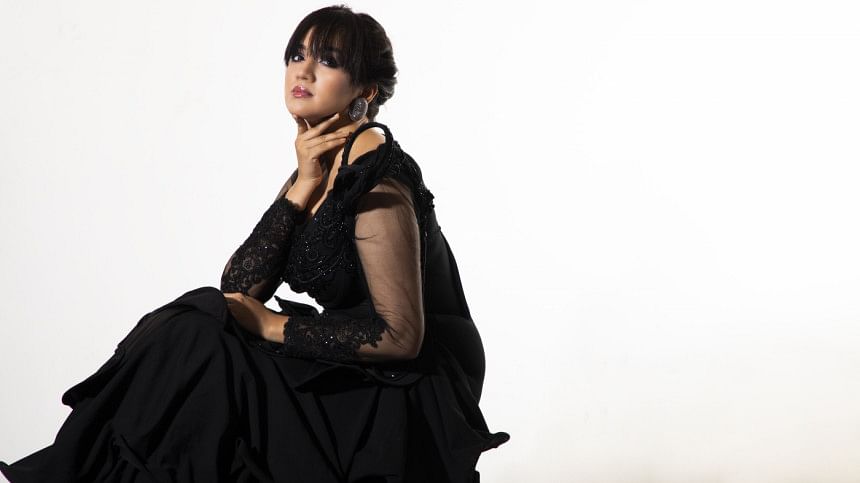 Aisha Khan did not know that she would fall in love with dance, when she began in 2003 as a child artiste, upon her mother's will. In her formative years as a student of the dance department at Shishu Academy, she failed the initial term due to lack of interest in performing arts. Her mother did not stop insisting, and time gave her another chance, where she came out to be the topper in her dance class.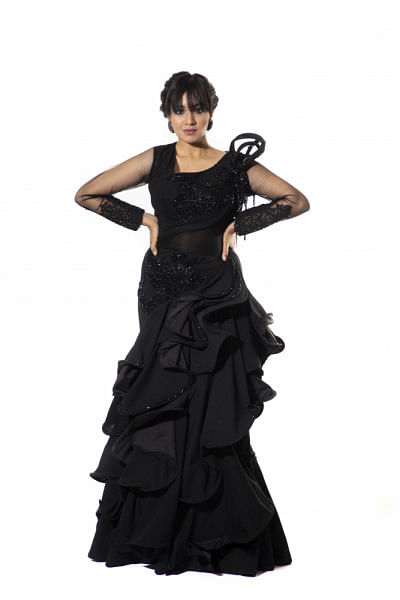 The multifaceted artiste started off her career once again, after a six-year break. "As a child artiste I was not a renowned face, and that was an advantage for me, as to the audience I was a new face," shared Aisha, who began anchoring in 2017, and made her acting debut as an actress in 2020. "I was featured in the short film "Tomar Kachhei Jabo", in one of the episodes of "Kachhe Ashar Oshomapto Golpo", which as a newcomer gave me unexpectedly positive responses from the audience."
She was recently featured in Raka Noshin Nower's short film "Ekta Tumi Lagbe", which was one of the three films from the popular Valentine's Day campaign "Ei Shomoyer Kachhe Ashar Golpo". "Last time, the story I was featured in was a sad story of separation, and I am glad that this time, I got the chance to actually finish my story," asserted the actress. One of the dialogues from the film -- I am not a public figure, but my figure is public -- said by Aisha, went viral on social media after its release.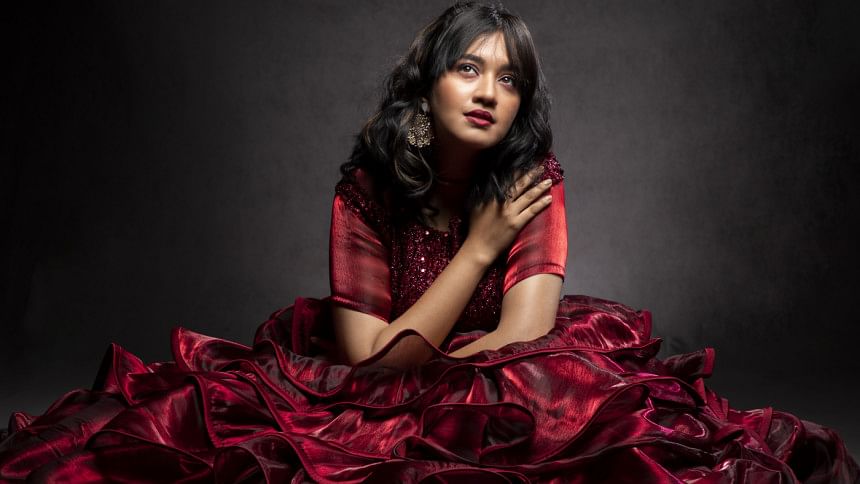 "I believe that our audience is mature enough to know that an actor needs to do and say whatever is needed for the script to succeed," said Aisha. Personally, the actress was embarrassed to shoot the scene, where she had to wear a short-ish dress and dance in front of the camera. "This part of the project was the toughest for me. I never wear sleeveless clothes, so when we were shooting for the scene, I told my director and designer that in case I get kicked out from my house, to keep a place for me in theirs."
Growing up in the industry, Aisha was eventually enamoured with anchoring and working simultaneously on OTTs. Her debut was in the ZEE5 Global web project "Contract", sharing the screen with Arifin Shuvoo and Shamol Mawla. "I always try to maintain variation in my works -- as an artiste, it satisfies me," she adds. "This is why I want to continue anchoring and acting side by side." Her appearance in "E Emon Porichoy", "Daag", and "Café Desire" indicate towards a promising career down the line.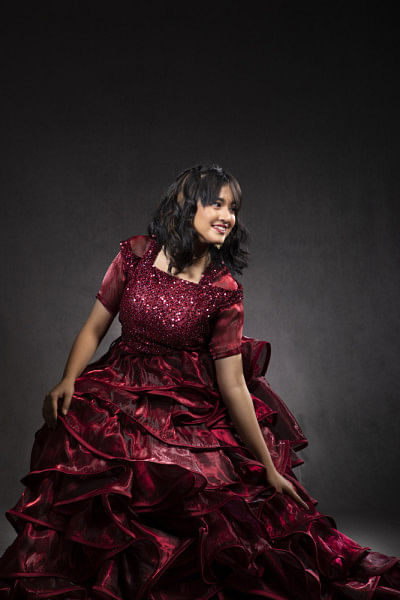 For her silver screen debut, Aisha hopes to go into a different direction. "I have always wanted to work in films which are made for festivals, because I feel those projects are done more carefully," she said. "If I get an offer for such film, at this time in career, I would definitely take it up without giving a second thought."
Aisha is greatly inspired from South Indian films. "People who follow me on the social media, they know that I am an avid fan of South Indian films," added the actress as an interesting tidbit.