India-South Africa fourth Test in jeopardy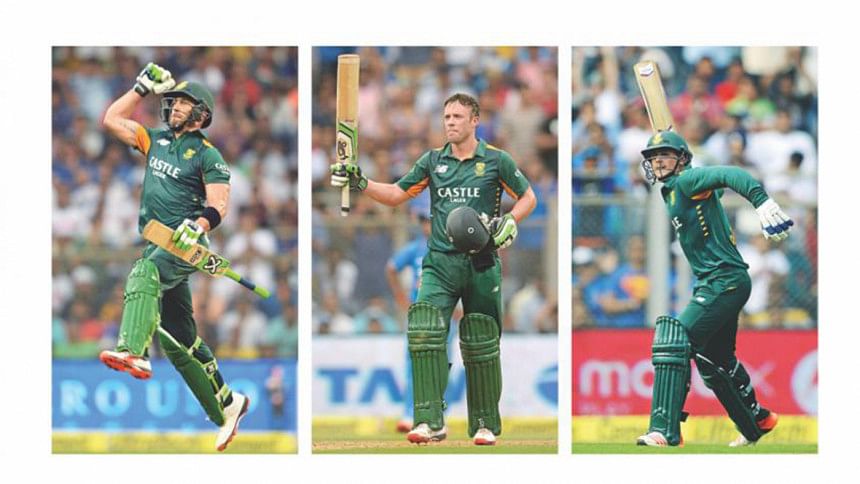 - CBI has launched a preliminary inquiry into several misdemeanours of the DDCA.
- From illegal occupation of government land to misappropriation of public money, the CBI is looking into several issues.
- The Delhi government has slapped a notice of Rs. 24 crore on DDCA for evading entertainment tax over last few years.
After a controversial start to the domestic season, when three separate teams turned up for the state trails, Delhi & District Cricket Association (DDCA) continues to be under the scanner for all the wrong reasons. In fresh trouble, the fourth Test between India and South Africa, scheduled to begin on December 3 in the national capital, could be in jeopardy with the Central Bureau of Investigation (CBI) kick-starting a probe on the state association.
DDCA is being rapped on the knuckles by the country's top investigating unit, as a preliminary inquiry on several counts, such as illegal occupation of government land in the form of ground and stadium without a proper lease, sub-leasing of corporate boxes to private companies, passing of fake bills and misappropriation of public money, has already begun.
To compound their woes, the state association president Sneh Bansal is also under investigation for "round-tripping" Rs. 1.55 crore. In simple terms, round-tripping involves selling an unused asset of a company to another company and buying it back right away at the same price to show more number of transactions, inflate profits and evade tax. The association's auditors Sanjay Bharadwaj & Co. are also being monitored for passing of sham accounts. A case has already been registered against them in local courts.
Former India cricket Kirti Azad had filed an FIR in 2014 relating to age-fudging in group-level cricket, following which Board of Control for Cricket in India (BCCI) had barred 22 cricketers from the state to take part in tournaments as an inquiry was launched into the misdemeanours.
"I had filed FIRs against 12 cricketers. In fact, I got their original birth certificates from MCD and had sent it to BCCI. We all know that DDCA is a den of legalised corruption," the former Delhi captain had said.
The embattled cricket board also has to deal with the Delhi government, as the latter has slapped a notice of Rs. 24 crore for evading entertainment tax over the last few years by under-pricing ticket for a lot of big stands. The DDCA bar has also been seized for distributing liquor on October 2 in 2013. According to reports, the board will have to deposit the tax immediately to be able to host the Test in December.
With multiple inquiries being initiated based on complaints, the association would hope that it doesn't scupper the final Test of the South African tour.