Mash highlights social media impact of Bangladesh players in IPL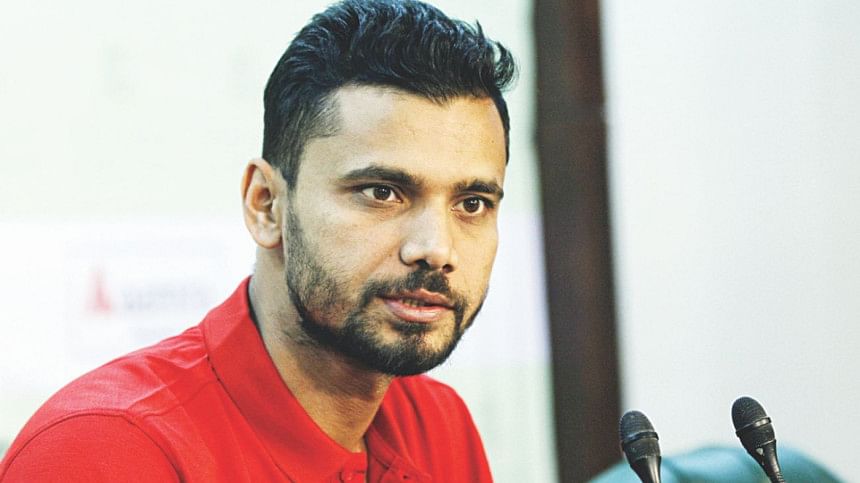 Former Bangladesh captain Mashrafe Bin Mortaza has slammed the Indian Premier League for not fielding Bangladesh players after picking them in the auction at the Sher-e-Bangla National Cricket Stadium in Mirpur on Thursday. 
The 39-year-old expressed his disappointment on the issue and pointed out how the IPL franchises can use the fan following of Bangladesh players to their advantage on their social media handles.
Mashrafe used the example of Mustafizur Rahman, who was flown to India by Delhi Capitals on a chartered plane. The urgency indicated that the franchise wanted 'The Fizz' in their lineup from the onset but he had to warm the bench for the first three matches before getting an opportunity to play. Mashrafe asserted that Bangladesh players should be included in the lineup, considering their ability and not just to add value to their brand via social media following that the Bangladesh players have often brought to teams like Sunrisers Hyderabad, Rajasthan Royals, Delhi Capitals, and of course Kolkata Knight Riders.
"It is very good that one of us (Liton) is playing in the IPL. They flew out our Mustafiz on a chartered plane and didn't play him. There is a lot to it; There is a social media aspect to it and we become excited as well. Bangladesh cricket has a fanbase which they can use. That priority should be given as our players have the ability. If they pick us, they should play us but it doesn't happen. That priority should be given as our players have the ability," he told the reporters after his Dhaka Premier League match on Thursday.
Mashrafe, who himself played in the inaugural season of the IPL in 2008 for KKR, said that he is not concerned about the IPL and that his thoughts lie with the Bangladesh team. 
"I don't have any headaches about the IPL. It does not concern me whether Liton plays or not. The Bangladesh team is my headache. I, you, and everyone will be happy when the Bangladesh team will play well," he said.