With or without Shakib is the question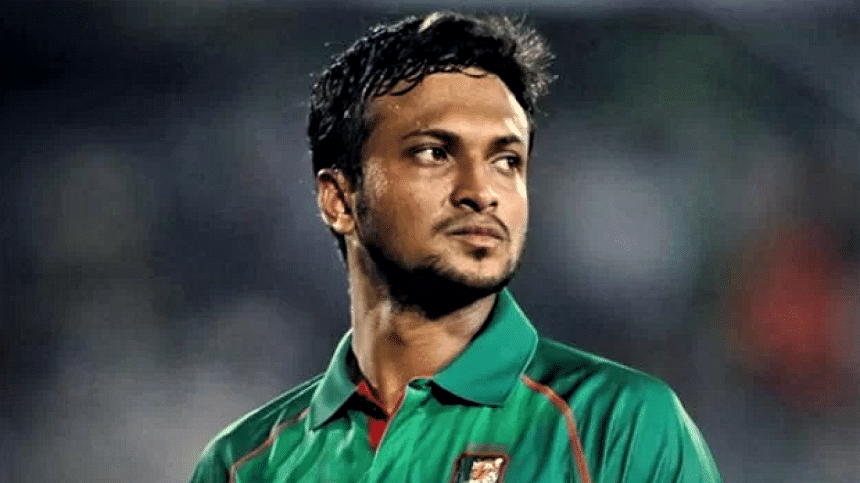 The Bangladesh Cricket Board (BCB) are unable to decide what to do about Shakib Al Hasan's contract with Betwinner News, which is reportedly a sister concern of betting site Betwinner.
It was learned that Shakib had not budged from his position, which is that he considers Betwinner News a news site separate from Betwinner.
Shakib was in pole position to take over captaincy for the Asia Cup, but the BCB had to postpone their squad announcement for the tournament following an injury crisis and the present standoff with Shakib.
The BCB has so far maintained that they will not accept Shakib's deal with Betwinner since it goes against their stance. The BCB had on August 2 communicated their EOI to the franchises for the BPL, where it was stated that companies related to tobacco, alcohol and betting could not feature.
"There is no chance of giving any leeway to Shakib regarding this," BCB president Nazmul Hassan told The Daily Star yesterday.
According to BCB sources, the contract Shakib signed with Betwinner was a big-money signing, which is why it has become so difficult to find a solution.
However, with one day until the deadline to announce the squad for the Asia Cup, the BCB are in a quandary over who they will name captain. Their plans had revolved around Shakib with the T20 World Cup not very far away.
On one hand, the BCB are concerned about what might happen if they cannot announce Shakib as captain or even as a player for the upcoming tournament. On the other hand, they are concerned whether resolving the situation by bowing to Shakib's demands will set a bad example.
At this point it has become a no-win scenario for the BCB as they ponder what to do regarding the whole Shakib affair. With or without Shakib in the Asia Cup? That is essentially BCB's current predicament at the moment.