Messi acknowledges Bangladesh's love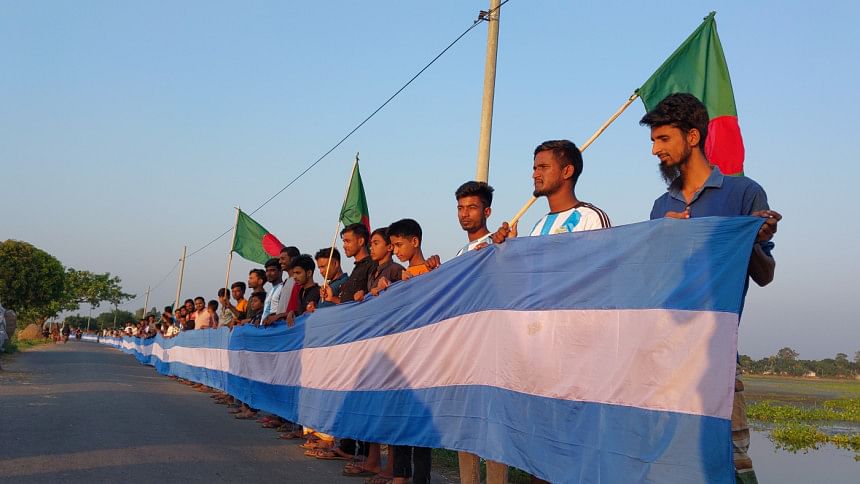 Lionel Messi and the Argentina team are massively popular in Bangladesh, something which got widespread coverage during the FIFA World Cup in Qatar last year.
Bangladeshi people have pledged their support for the Argentine superstar in various forms during and after the World Cup and the media all over the world picked up those news and videos, showing Bangladesh fans adoration for the Argentine No 10.
Now Messi himself has acknowledged the affection of the Bangladeshis in an interview with Diario Ole, a sports newspaper in Argentina.
When asked if he saw the fan frenzy in Bangladesh, Messi said, "Yes, I saw it all -- the t-shirts everywhere, before the final. Seeing the "10" Argentina t-shirts from people around the world, of Messi, is a very beautiful thing."
After hoisting his first World Cup trophy with Argentina in December, Lionel Messi said that tournament would be his last, but now it appears he's open to the possibility of playing in the 2026 event.
"Because of age it'll be difficult to make 2026," Messi said in the interview. "I love playing football and while I feel like I'm in good shape and enjoying this, I'm going to keep at it. It seems like a long time until the next World Cup, but it depends on how my career is going."