PM orders to build house for Rupna Chakma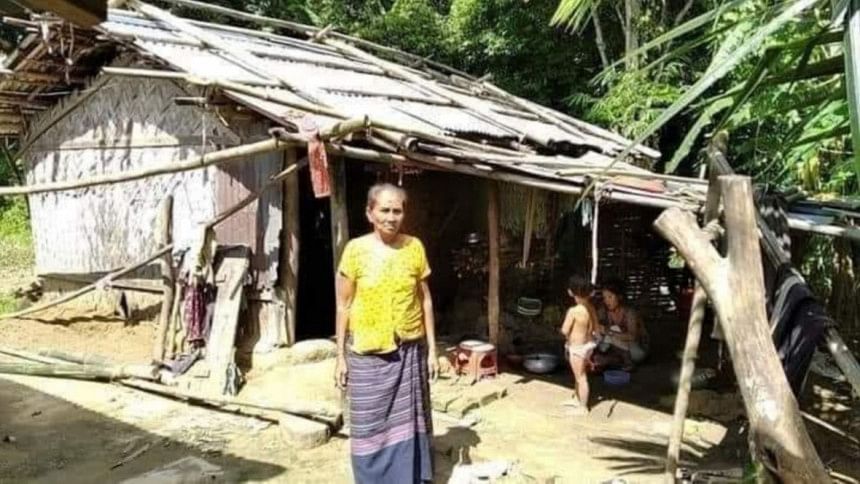 Prime Minister Sheikh Hasina has directed the authorities concerned to build a house for Rupna Chakma in Rangamati, who became the best goalkeeper in the just-concluded SAFF Women's Championship in Nepal.
Rangamati Deputy Commissioner Mohammad Mizanur Rahman said they started the work after getting instructions from the prime minister, reports our Rangamati correspondent.
Naniarchar Upazila Nirbahi Officer Md Fazlur Rahman said he was informed by the deputy commissioner about the PM's directive at noon and left immediately with the LGED engineer to visit the spot.
The UNO expressed hope that the work would be completed within the next one month.
Earlier, the premier, now in New York to attend the 77th UNGA summit, gave the instruction after her attention was caught on a picture of Rupna Chakma's dilapidated house that went viral on the social media.
Meanwhile, Barrister Syed Shahedul Haque Sumon came live on his Facebook page this afternoon and also announced the construction of Rupna's Chakma house within a week. He said he saw Rupna's mother standing in front of her house in a photo on Facebook.
"We have to stand by her side and I decided to build the house," he said.
He requested the people of Rangamati who are watching his video to cooperate with the address of Rupna's house.
Rangamati District Administrator Md Mizanur Rahman handed over a cheque of Tk 1.5 lakh to Rituparna Chakma and Rupna's mother on Tuesday.