Jashore Half Marathon held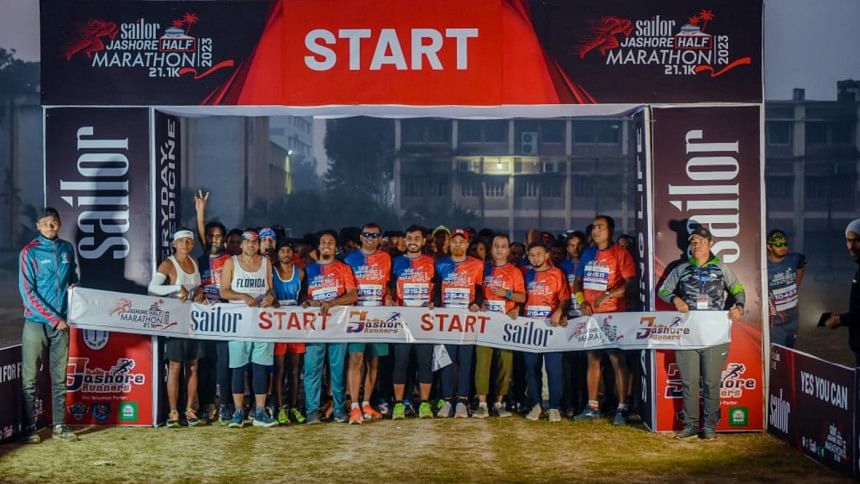 Jashore Half Marathon 2023, sponsored by fashion brand Sailor, was held in Jashore today with the slogan 'there is no alternative to running to stay healthy'.
Jashore Runners Community organised this half marathon for the first time in the southwestern city of the country.
The runners started from the Jashore Polytechnic Institute ground at 6:10am.
A total of 300 men and women from the country and abroad participated in the 21 km, 10 km and 3 km category marathons.
Md. Aminur Rahman came first in the 21km men's category while Irilik Iki, a citizen of Japan, topped in the 21 km women's category.
In the 10 km category, Md Alamin sealed the top spot while Alamin Zubayra Jahanara stood first in the women's category.