Payet's genius turn, and Jimmy's 11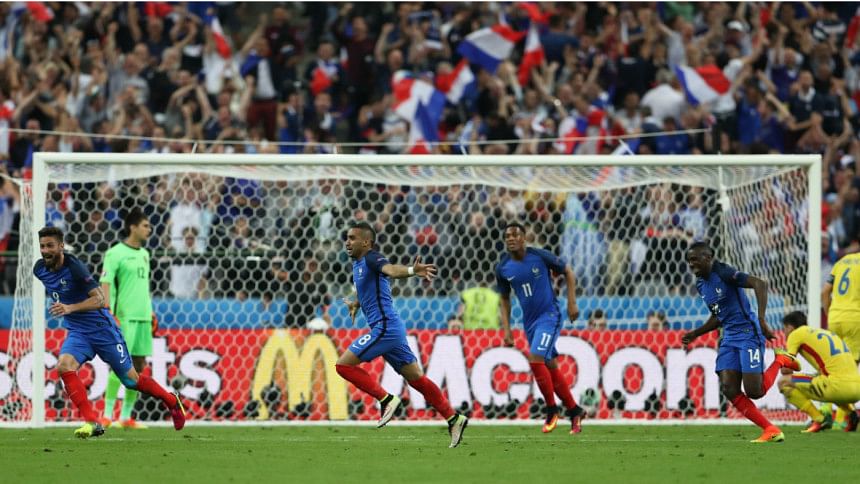 The past week was a busy one in the world of sports. With the start of the Euro 2016, continuation of the Copa America Centenario and records set in local hockey, much has transpired over the span of seven days. Meanwhile, in domestic cricket, the dichotomy of players putting on their best and the officials (umpires, match referees, club officials, board high-ups et al) doing their worst continued unabated. 
The Euros began with a bang -- not a literal one fortunately -- as France and Romania put on an exhilarating game of football, decided by a sublime piece of magic from Frenchman Dimitri Payet.
With scores level, Payet sent the home crowd into raptures as his guided-missile-like strike with his weaker foot from outside the box almost left a hole in the back of the net.
Read More: Payet's late stunner clinches opener
With a game that hopefully set the tone for the Euros, Payet's magic certainly set the stage alight.
The next game was between Albania and Switzerland and Fabian Schar's header did the job for the Swiss as they ran out 1-0 winners. Albania had to contend with 10 men after their captain Lorik Cana was sent off, but that didn't deter them as they conjured some glorious chances. 11-on-11, the story might have turned out much differently.
Afterwards, Wales took on Slovakia and worked hard for a 2-1 win. In the 9th minute, Gareth Bale created history, scoring Wales' first ever goal in the finals of a European competition. And that goal had been foreshadowed some 10 years ago, during qualifying for Euro 2008.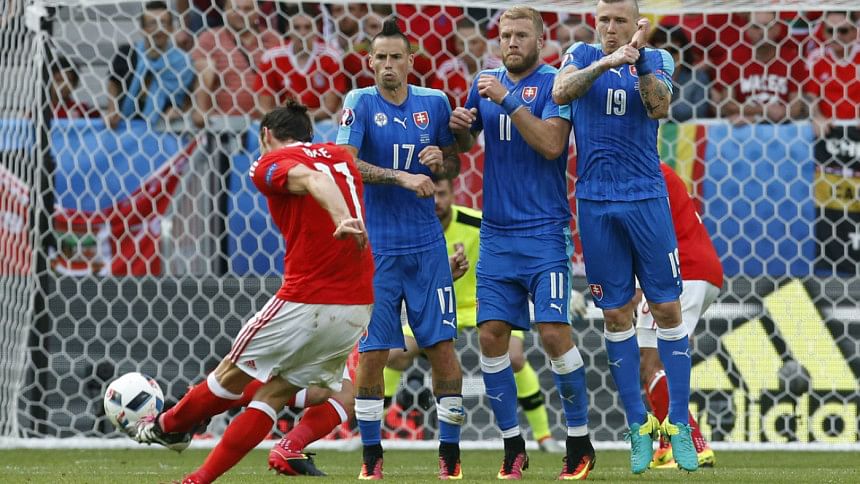 Playing against Slovakia in qualifying, young Gareth Bale had stood over a free-kick and whipped it into the goal to net his first ever international goal.
Read More: 'Historic' victory for Wales
Against the same opposition on a much bigger stage, the boy who has become a bona fide superstar, scored from a free-kick from the edge of the box.
Once Wales had won by a single-goal margin, it was up to their big brothers, England, to show how to really compete on a global stage.
Disregarding the fact that the Three Lions have never won an opening match in any of their European competitions so far, fans and pundits waxed lyrical about the 'new-look' England side that would make a deep run.
Read More: Late equaliser deals blow to England hopes
Instead, they only ran into the deep end, being held to a 1-1 draw against Russia despite playing well. The only lessons they taught were the ones the world has had enough of.
Before the match, English and Russian fans clashed at the old port in Marseille and had to be separated by police. The violence would not end there. After their match had ended, fans from both sides attempted to enter the other's areas and incite fights, with police once again intervening.
Read More: UEFA puts RFU on the dock
On Sunday, Croatia were the only team who were helped by their star, as Luka Modric's thunderbolt from outside the box was enough to pip Turkey 1-0.
Poland defeated Northern Ireland with an out-of-sorts Robert Lewandowski as Arkadiusz Milik scored the decider. Meanwhile, world champions Germany got their campaign off to a flying start with a 2-0 win over Ukraine.
Messi's Copa Splash
Staying with football but heading across the Atlantic, the Copa America Centenario served up some interesting results.
The United States pipped Colombia to the top of their group after the latter lost 3-2 to Costa Rica. The USA had earlier defeated Paraguay 1-0.
Uruguay were the first high-profile team to exit the tournament, a 1-0 loss to Venezuela sealing their fate.
With continental giants struggling over in South America, Argentina were back to their best as Lionel Messi returned to the team. Coming on as a substitute, the five-time Ballon d'Or winner scored a second-half hattrick as Argentina defeated Panama 5-0.
Read More: Magical Messi
Jimmy Shatters Scoring Record and Railway hearts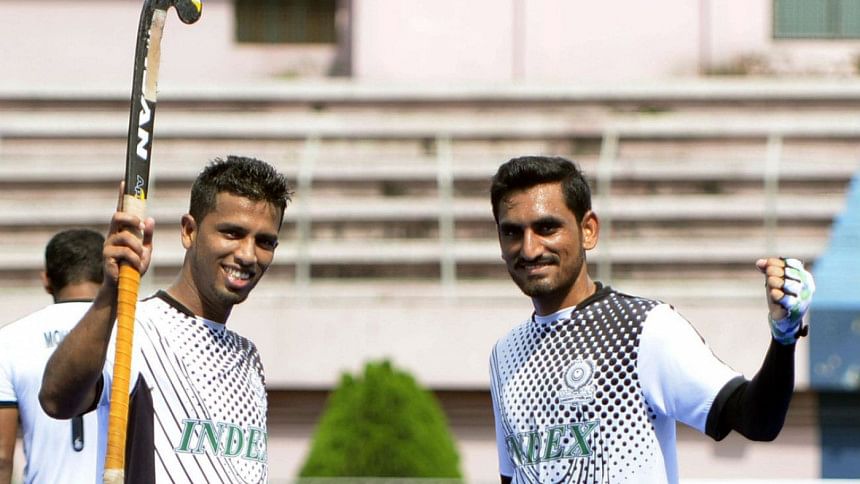 Bangladesh national team striker Rasel Mahmud Jimmy shattered a 20-year old scoring record in Premier Division Hockey League.
Representing Mohammedan, Jimmy found the back of the net a mind-boggling eleven times against Bangladesh Railway on Friday.
He went four better than Rafiqul Islam Kamal's previous record of seven goals, set in 1996 against Wari Club.
After the match, Jimmy downplayed his achievement, remarking: "A team as weak as Bangladesh Railways should not be playing top-flight hockey."
Super League, Super Shenanigans
There was much intrigue leading up to the second phase of the Dhaka Premier League -- the Super League which is contested by the top six teams of the 12-team DPL table. Water was poured on a pitch to force abandonment and another match delayed because the international-standard stadium in Fatullah was supposedly expected not to recover from the previous day's rainfall. All this was done presumably to ensure that some powerfully backed teams make it through to the Super League.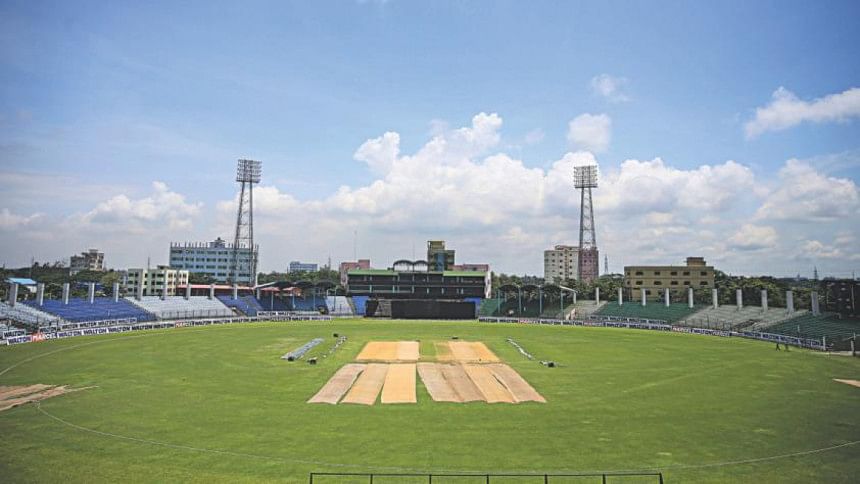 If the end of the first phase and its attendant shenanigans gave us cause to believe that the Super League would be played and conducted in the right spirit, we were woefully mistaken as events in the first-round match between Prime Doleshwar and Abahani on Sunday showed. 
There is something wrong with the system if umpires walk off midway through a match because of a spat they had with the fielding captain and the match referee covers for them by saying that they both fell ill. We are left to ponder, if we are to take the match referee's words at face value, what kind of disease or illness both umpires were simultaneously stuck down by in the 18th over of the Prime Doleshwar innings, and why was Tamim Iqbal not similarly laid low by the affliction, seeing as he was inches from the umpires' faces? That question of course assumes that the mystery illness was indeed contagious. That then begs the unedifying question of where the contagion came from in the first place. 
Read More: Umps retire offended
But we digress. It is obvious to all who do not blindly believe every word of the match referee that there was no illness. A stumping appeal against Rakibul Hasan was not upheld and the Abahani boys threw the toys out of their pram, something new father Tamim will do well not to repeat at home. 
There was of course the sharp irony, after the match was stopped because the umpires retired offended, of Tamim saying that the umpires should have taken action against him and not walked off. He spoke quite apt words when he said of the umpires' exit: "This does not happen anywhere in the world".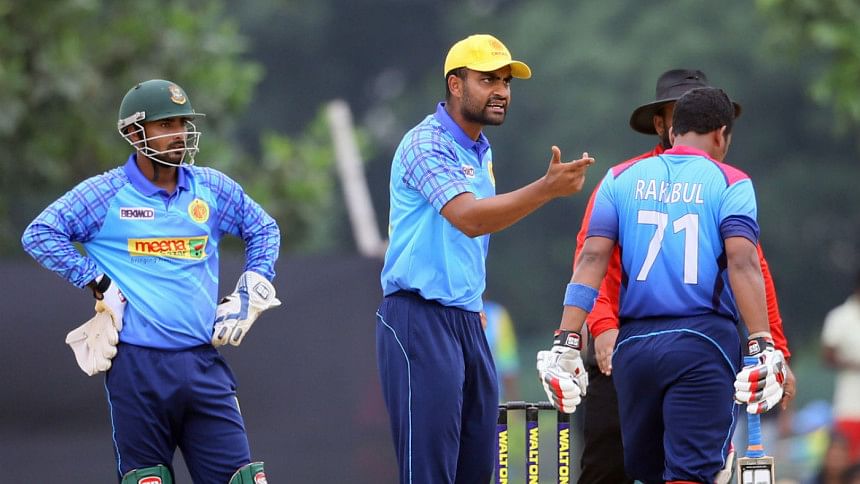 Something else that rarely happens elsewhere is the manner of Tamim's remonstration with the umpires; if this was an international match or even a domestic match in a country with more transparent practices, Tamim would be facing disciplinary action quicker than you can say 'dashing left-hander'. 
It is also noteworthy that the umpires decided to walk off after the match referee had come in to consult with them. With the pre-smoking-ban-in-pool-halls level of smoke and mirrors employed by the Bangladesh Cricket Board and the Cricket Committee of Dhaka Metropolis, we can only speculate. Did the match referee give the under-fire umpires the impression that nothing much would be done against a club of the stature of Abahani or a cricketer with the fame of Tamim? 
Base speculation, but we feel we do not owe the match referee much courtesy after he insulted the intelligence of cricket followers by expecting them to believe both umpires had fallen ill at the same time to the point of not being able to continue.  
What does not require much speculation is that the Dhaka Premier League so far has seen appalling administrative mischief and ineptitude. It is not hard to imagine that the players were so frustrated by the umpiring 'mistakes' that they eventually lashed out in an ugly and unsportsmanlike manner. It will be interesting to see what comes of this match, and what disciplinary action will be taken, if any. 
We may soon find out that Tamim was screaming at the umpires because both officials had suddenly become hard of hearing, and that is why they walked off eventually because they would not be able to hear the nicks. Now that is what the match referee should have said. 
Read More: A shameful state of affairs
Alastair Cook hits a six!
What's more, he tried a scoop the next ball. 
In 128 matches, with a strike rate of 46 and 10 sixes to go with 1150 boundaries, England's captain Cook does not attract huge crowds and is not likely to have you frantically searching for the remote to tune in to see one of his innings. He hits a six roughly every 23 Test innings.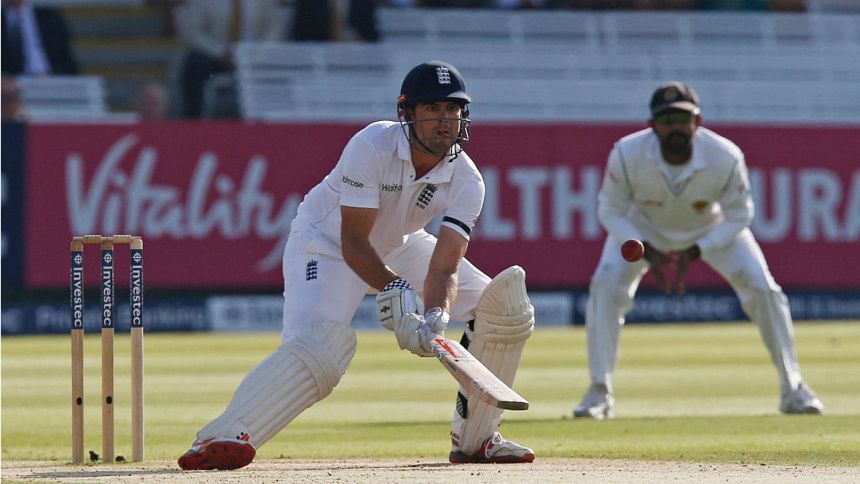 He has probably never played a scoop shot nor a reverse sweep, yet employed both in his 'blinding' 86-ball 49 on the fourth day of the third Test against Sri Lanka on Sunday, when a whitewash facilitating declaration loomed. 
Ill-conceived sarcasm aside, this swashbuckling attitude from the archetypal block-block-leave-cut-leave English batsman speaks to the change in mindset of the team he leads. Under Andy Flower the buzzword was efficiency and discipline, but under new coach Trevor Bayliss the onus seems to have been placed on expression, and thus the advent of players like Ben Stokes, Alex Hales, Jonny Bairstow, etc. It is nice to see that the captain – one of Flower's most adherent pupils -- himself embodies the new outlook.  
Elsewhere in international cricket, Zimbabwe's decline is a poignant reminder of what can happen when a country falls off the list of priorities in international cricket's exclusive guest list. 15 years ago Zimbabwe were one of the brightest sides in world cricket, with stars such as the Flower brothers, Alistair Campbell, Craig Whishart, Heath Streak, Henry Olonga, Neil Johnson and Andy Blignaut – to name just a few – giving the best teams a run for their money. 
Now, they seem to be resigned to being India's post-IPL testing ground. Even with a very inexperienced team, India have proven to be a match and a half for the Zimbabweans, who have folded twice in the three-match ODI series for sub-200 totals. 
ICC is currently planning a two-tier Test system, which seems fine in principle. But Zimbabwe's example provides a bleak assessment of the governing body's capability to keep all its members in rude health – Zimbabwe are rarely engaged in series by the bigger nations, and much of the blame has to go to the ICC for that. 
Bangladesh cricket would also do well to heed Zimbabwe's sorry example. There but for the grace of its millions of cricket supporters go the Tigers, and judging by the abysmal administration of cricket in the country, that grace may not last forever.