Furniture for all seasons
Bolir Haat a go-to destination to buy quality products for cheap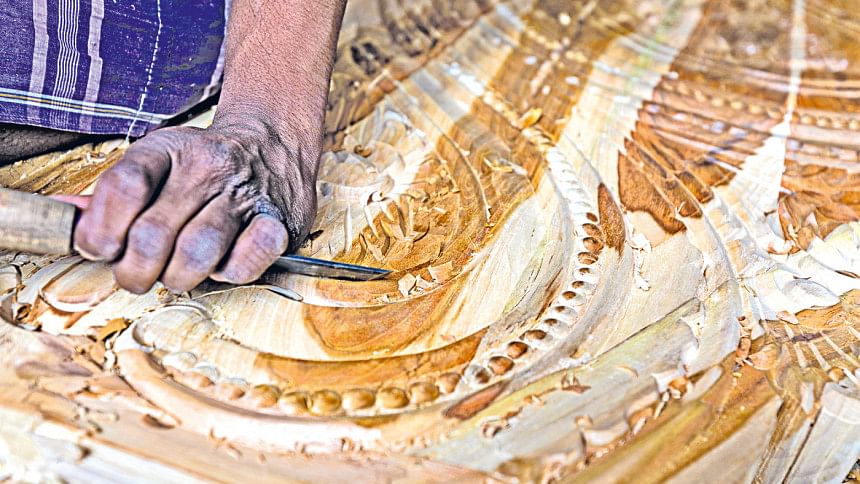 If one takes a right turn from Bahaddarhat intersection in the port city, they'll find Khaza Road, and after walking further down the road they would reach Bolir Haat, one of the largest furniture hubs in the country.
Bolir Haat has around 10,000 furniture makers (carpenters), working in around 500 shops. Of the makers, most are born into the profession, following footsteps of their ancestors.
The haat became the most popular place for furniture buyers, as they can find quality items for cheap. However, this whole thing didn't happen overnight. It took a long time, traders said, adding that the furniture hub has been satisfying people of all strata, without compromising on quality, for decades.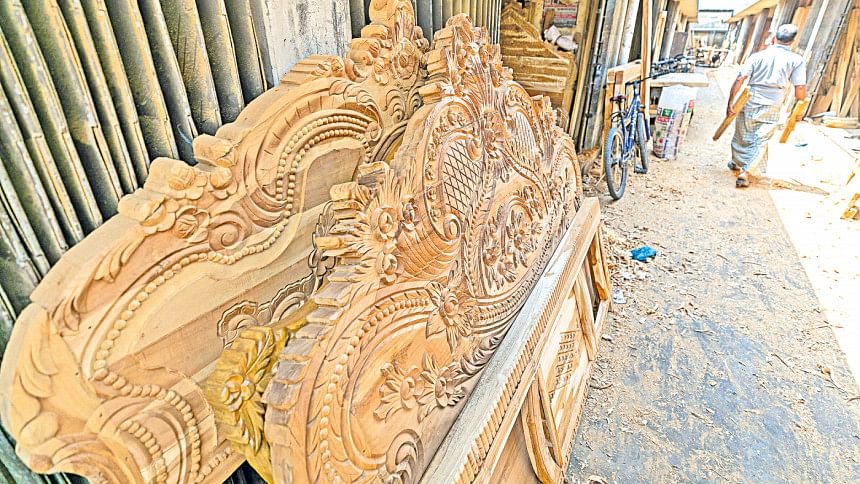 The area's fame has now even reached overseas. Members of many families in the area work in Malaysia or the Middle East for their expertise as carpenters, said locals. Traders said furniture priced between Tk 4,000 and Tk 15 lakh are being sold in this hub. Well-off people as well as those from low- and middle-income groups go there to shop.
While visiting the market recently, it was seen that both male and female workers were busy with their work in different factories.
Md Ayub, a worker, earlier said they had to craft furniture manually, but nowadays, they do it with machinery. "It saves both time and labour."
Md Shafi, another furniture maker, said people mostly go there to order furniture on the occasions of marriage ceremonies.
Ali Azgar, a banker visiting the hub, said, "I've heard good things about this place from my relatives. So, I've come here to order furniture for my daughter's marriage ceremony."
Asked how they sell quality furniture at affordable rates, Md Hasan, manager of Rangdhanu Furniture Collection, said most factory owners at the haat were once makers themselves. They know how to make quality furniture in a cost-effective way.
They don't have to pay money for marketing or to intermediaries, and so, the prices are lower, he said.
Hazi Md Jasim Uddin, president of Bolir Haat Furniture Traders' Association, echoed him.
He also urged the government to assist traders through providing facilities, including, bank loan on easy conditions and reduced interest rate.