The Galapagos: The land of evolution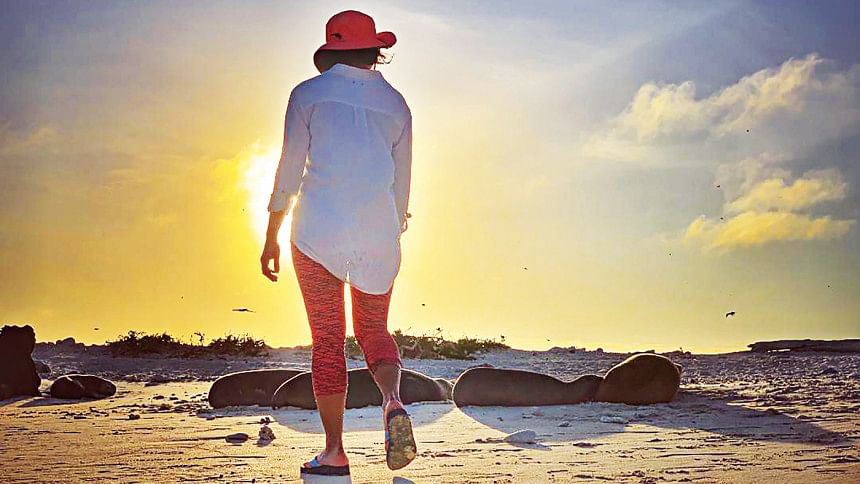 They say the beauty of the Galapagos can't be explained. It can only be experienced.
When, in November, 2018, my wife Sarmin and I visited these wonderful islands in a 4-day cruise package, I understood it.
The Galapagos Islands is a chain of volcanic islands that sit in the Pacific Ocean about 500 miles off the coast of Ecuador. The islands are uniquely located on both sides of the equator.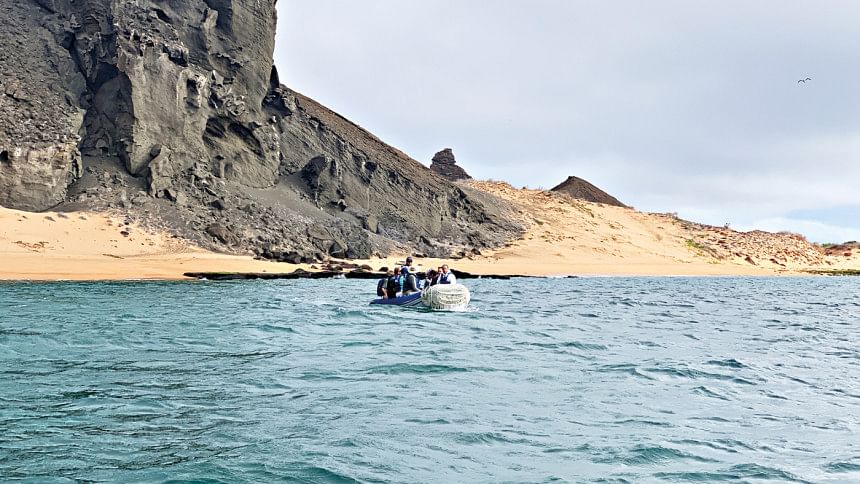 The islands' unique ecosystem and endemic animal species draw wildlife lovers from across the globe. These are some of the same species that intrigued Charles Darwin, the noted naturalist, who developed his theory of evolution, in part, by studying the unique fauna of the islands when he visited in 1835.
It's the living laboratory of evolution. As a person, who knows the basic of science, visiting the Galapagos was like a pilgrimage to me.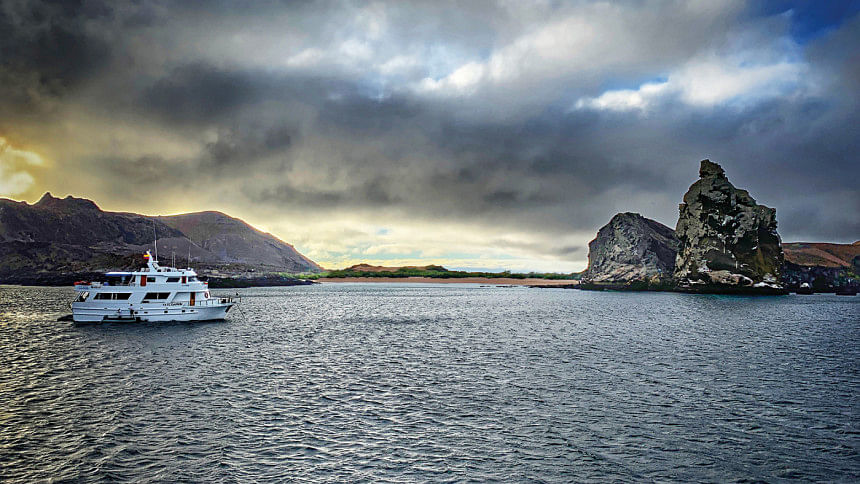 Thirteen major islands make up the Galapagos chain: Isabela, the largest island; Santa Cruz; San Cristobal, the first island Darwin explored; Fernandina; Santiago; Floreana; Espanola; Marchena; Pinta; Sante Fe; Genovesa; Baltra (South Seymour); and Pinzon (Duncan).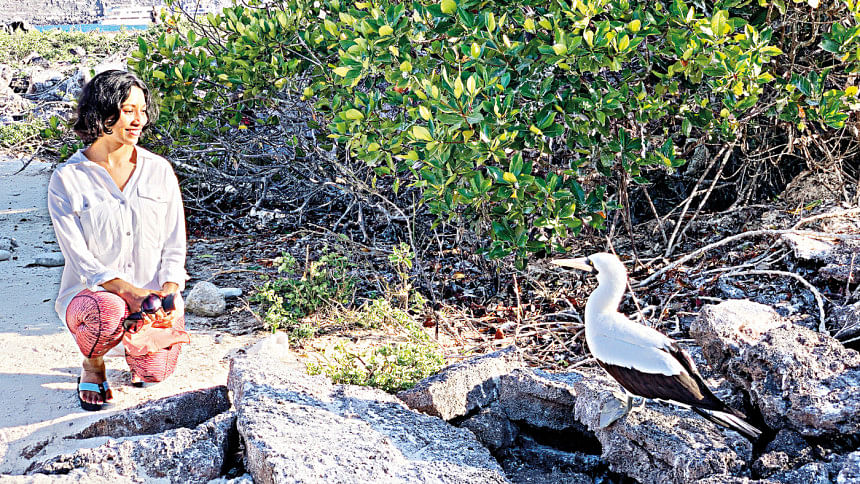 Smaller islands include North Seymour, Rabida (Jervis), Bartolome, and Daphne Major.
Only five of the islands have human populations: Isabela, Santa Cruz, San Cristobal, Baltra, and Floreana. The remaining islands are inhabited only by animals and can only be accessed on guided tours.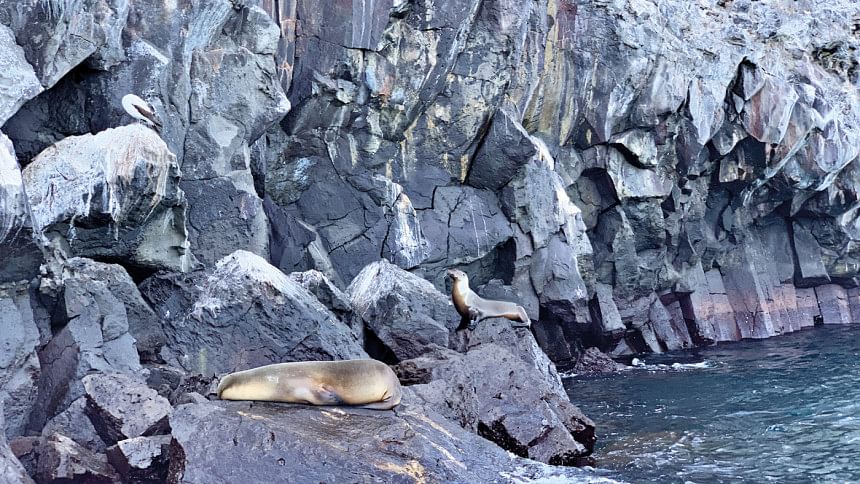 The islands are situated at a point in the Pacific Ocean where three ocean currents collide, creating a unique area in the sea where warm and varying degrees of cold water meet. This natural phenomenon creates crystal-clear turquoise water that surrounds the islands and fosters rich marine ecosystems.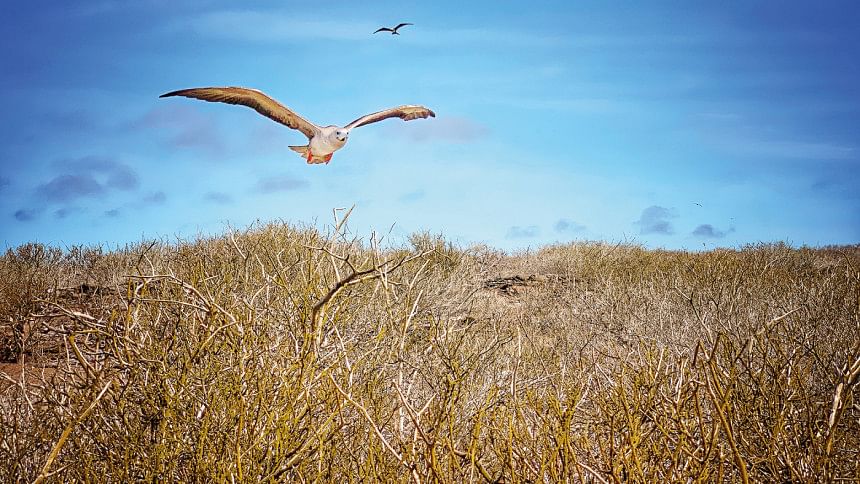 In addition, the islands are far enough away from each other that both plant and animal species could not easily migrate, and over time adapted to their environment, with several becoming endemic to a specific island.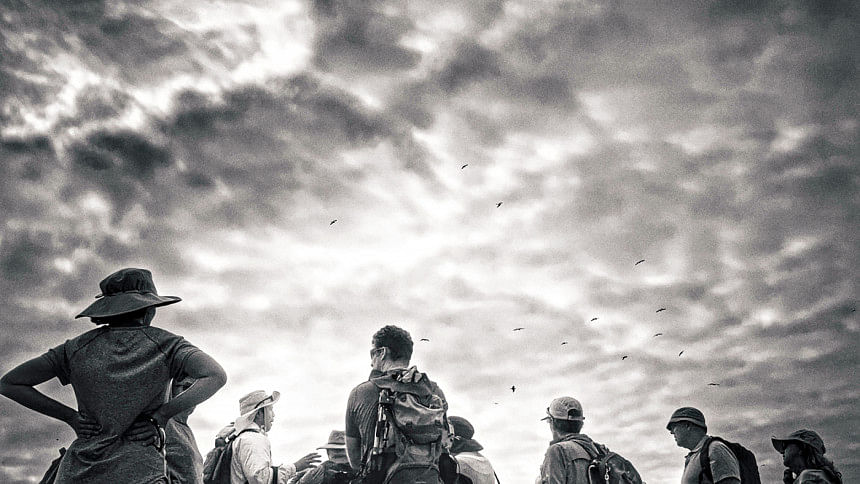 Giant tortoises on Isabela, marine iguanas on Fernandina, blue-footed boobies nesting on North Seymour, and 17 other land, marine, and avian species not found anywhere else in the world are the major reasons for the Galapagos Islands' fame.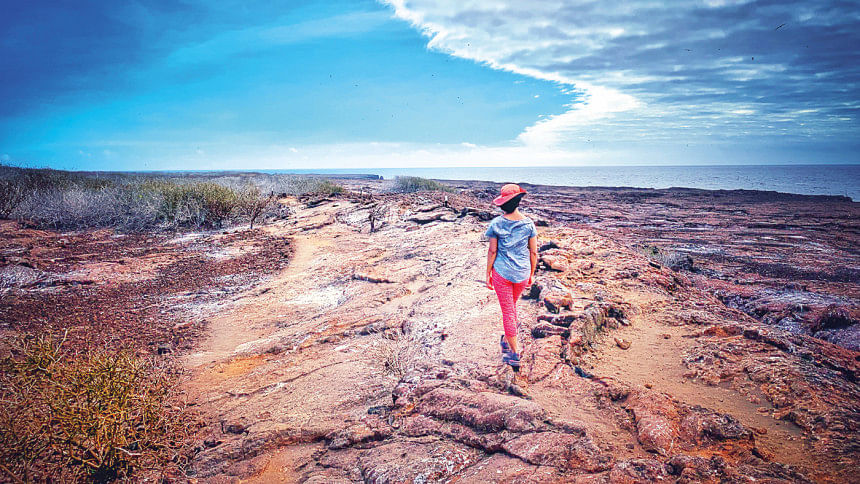 Marine life in the Galapagos is unlike anywhere else in the world, since 20pc of marine species found there are endemic to the Galapagos.
All flights to the Galapagos Islands must go through Ecuador main land (Quito or Guayaquil). After immigration, a mandatory registration is required to visit Galapagos. From Ecuador mainland, next stop is Baltra Island, which has the sole airport in the archipelago. Here you would need to pay national park fees. From here, we took a short bus ride followed by a short boat trip to arrive at Santa Cruz. We stayed in here for two nights in Airbnb and explored the island.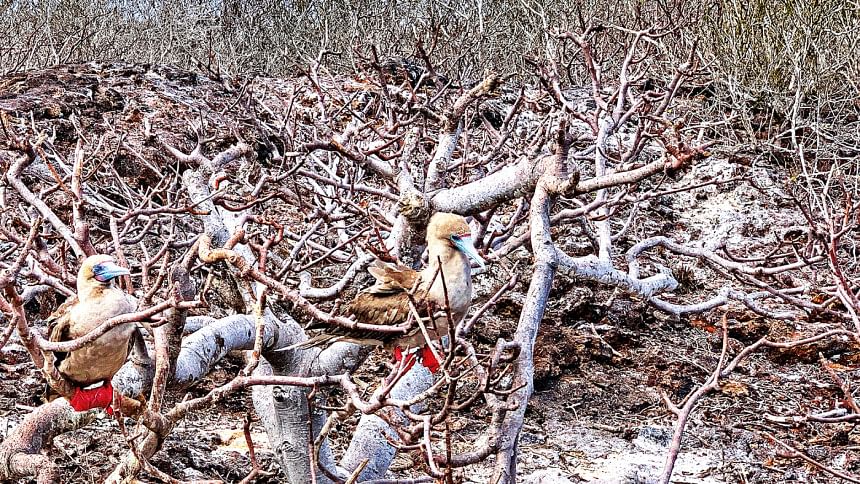 From Santa Cruz, we explored 4 more islands of the Galapagos. Planning ahead is very important: we booked our all-inclusive cruise 3 months earlier, fully paid in advance. Most of the cruises have to be booked via travel agencies. We used GreenGo.com.
Our cruise was on a catamaran that can host 16 guests in 8 separate cabins, 9 crew members and a guide. There are different categories when it comes selecting a cruise. Ours' was Archipell, a mid-range catamaran. We were happy to have had exceptional service, food, on/off shore excursions.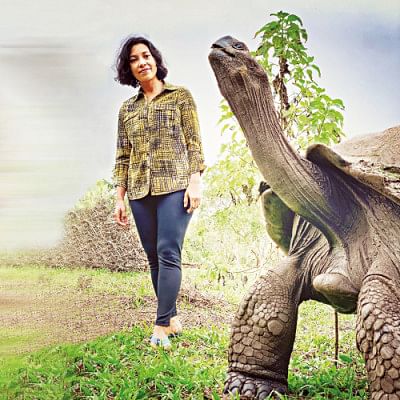 Although it was a small boat with 16 guests, this may be the best way to explore Galapagos Islands. Downside is the rough sea at night. For those who have seasickness, the Galapagos can be a tough place to visit. However, there are bigger, more comfortable ships available.
Visiting this unique corner of the world, which changed our understanding about the world, will remain as a highlight in my memory lane.