The yellow days in Hanoi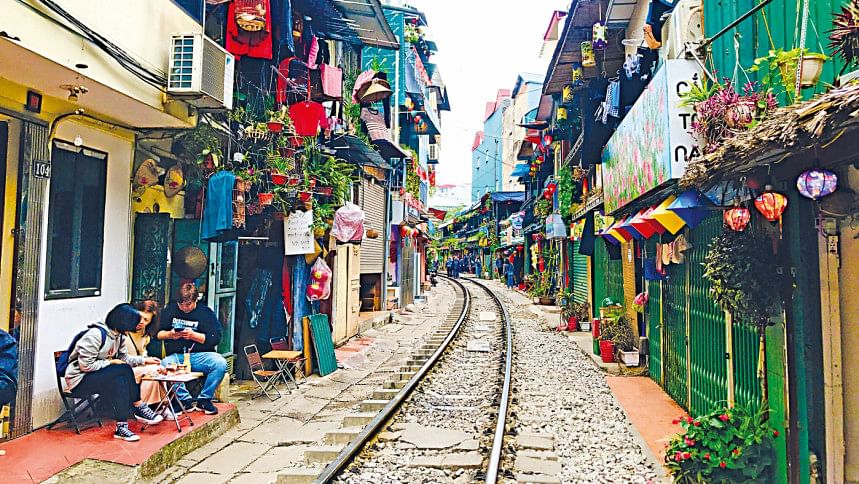 When I visited Hanoi in 2019, I only had a chance to catch a whiff of Vietnam's capital. I took a glance at all the splotches of yellow architecture in awe and had little to no idea how to navigate myself in a town that hardly communicated in English. But even then, Hanoi found a place of eternal fondness in my heart and gave me a gift of familiarity that I couldn't make much sense of at the time.
However, very recently in December 2022, I had the chance to revisit the city's magic, and that too as my mum's personal tour guide.
When we touched down in Hanoi on December 28, 2022, little did we know that we'd be greeted by a heavy downpour. Much like Dhaka, Winter arrives in Hanoi after the rain washes over the city, welcoming a sombre atmosphere.
While there were many things we had adequately prepared for on this trip, the one thing we severely underestimated was how cold it would get. Vietnam's geography is interesting to say the least – the country hugs Laos and Cambodia like an inverted "C" and in the north, it gets as cold as an icicle.  So it's safe to say that the two moderately warm jackets that we carried didn't quite suffice. But even then, the city had its way to make sure that we would be okay.
After dropping off our bags at a hotel in the city centre, we had a little chat with the concierge, who helped us mark off all the must eat places in the Old Quarter. We had three things on the agenda for our time in Hanoi – eat at the most iconic street food restaurants, book our trip to Hạ Long Bay and put our haggling skills to the test in a foreign country.
But first, we had to exchange money.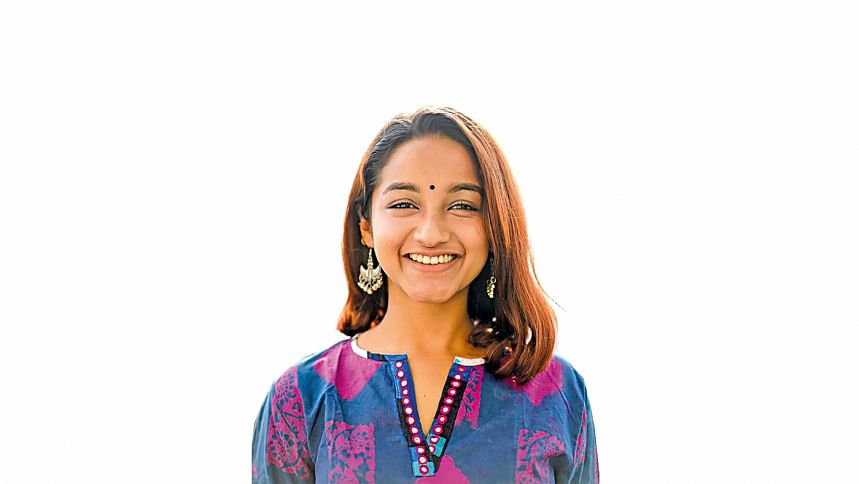 Running this errand was an adventure on its own. The thing about Hanoi is that most places that had an exchange money sign outside the shop were run by tour operators who kept a handsome sum for themselves as company commission. While one can respect this move as a standard business practice, it's quite hard to accept when you're travelling on a tight budget. After roaming around the walking district against the cold, gushing winds, we came across a jewellery shop on Hàng Bạc named "Giang Son Gemstone Jewelry Co" which also had exchange money signs on the storefront. We decided to try our luck.
Here's a fun fact – in Vietnam, whenever you have to make any sort of exchange, be it to purchase goods or to convert money, you have to adopt a new mode of communication — through calculators. Vendors and shop-owners alike will only communicate with you through calculators and negotiate through gestures. And if they don't like the price you offered, they will simply escort you out of the shop with no further quarrel.
And duly so, the owner of the jewellery shop typed in the exchange rate on a calculator, which was decently above the rate that showed up on Google. Excited, we grabbed the money and set out for lunch to satiate our rumbling stomachs. We planned on having the best Bánh mì in town at the ever famous Bánh Mì 25.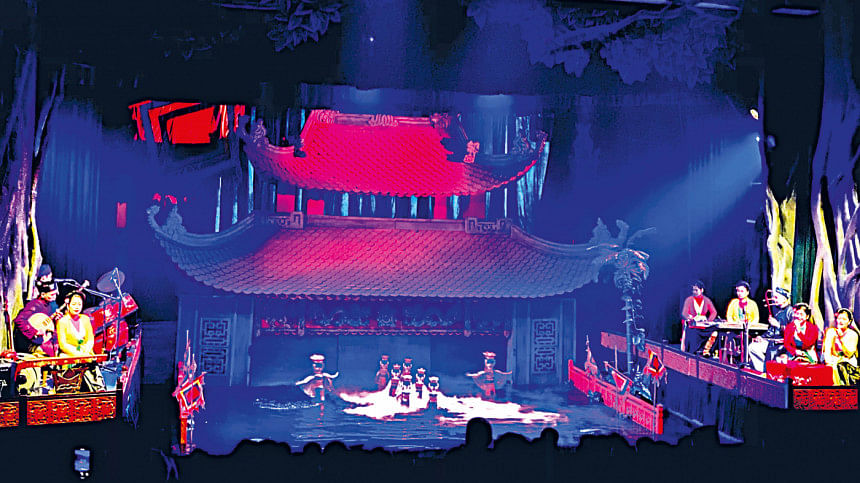 As we walked through the streets of Hanoi, clenching onto a broken umbrella with our dear life, I noticed that all the street names started with the word "Hang". Later, I figured out that the streets in the Old Quarter are all named after what they sell. The previous street we went to, Hàng Bạc, stood for "silver street" in translation. Similarly, there's Hàng Da ('leather street'), and Hàng Ca ('fish street'), among many others.
When we finally reached Bánh Mì 25, the smell of mulled wine, dominated by notes of sweet cinnamon, had engulfed the whole street. The restaurant  was quaint with stools to sit on inside. The kitchen was situated on the opposite side of the road and a huge line had followed its opening. After a considerable wait we finally had our hands on the ever famous snack.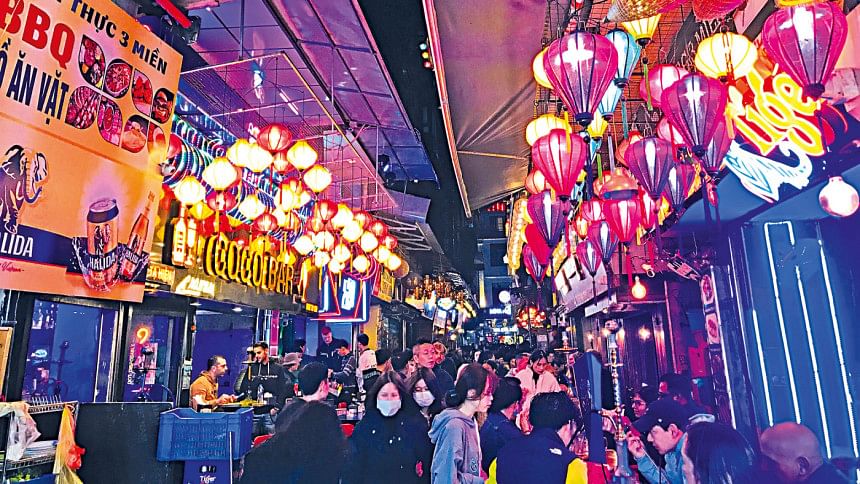 Bánh mì, a Vietnamese sandwich, has a rich history that reflects the blending of French and Vietnamese cultures. During the French colonial period in Vietnam, baguettes were introduced and quickly became a staple food. To appeal to local tastes, Vietnamese street vendors started filling the baguettes with a variety of ingredients, including meats, pickled vegetables, cilantro, and chilli sauce.
There are certain bites of food you always remember for the rest of your life. A taste you crave, sitting a thousand miles away. This bite was one of them in my life. Crispy on the outside and fluffy on the inside, this bread is unlike anything you've ever had. The meat was tender, with flavours that came in with a punch, and a glass of chilled passion fruit juice on the side — what more could one ask for? And the best part? Each Bánh Mì cost us around Tk 135 and the fresh juice cost Tk 113.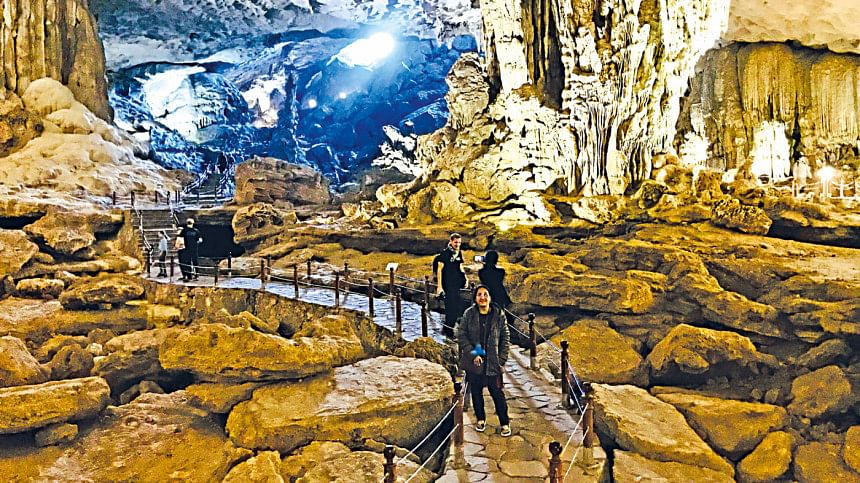 With our stomachs filled and our hands back to normal temperature, we set out to book our tour to Hạ Long Bay. We were warned beforehand by previous visitors not to get the tour booking done from the hotel as they're often way over price. And what they said checked out. The minimum cruise tour to Hạ Long Bay costs around USD 64 to USD 100 at hotels, depending on how luxurious you want your tour to be. But if you're the type that wants a comfortable trip to the Bay just to witness its beauty, you can get deals outside for USD 24.
And so, the next day, the tour bus picked us up from the hotel and we were off to witness one of the seven wonders of the world. When I visited  Hạ Long Bay in 2019, I was quite disappointed to see that due to the influx of tourists, some parts of the Bay's water seemed murky and I even found a few plastic bottles floating here and there.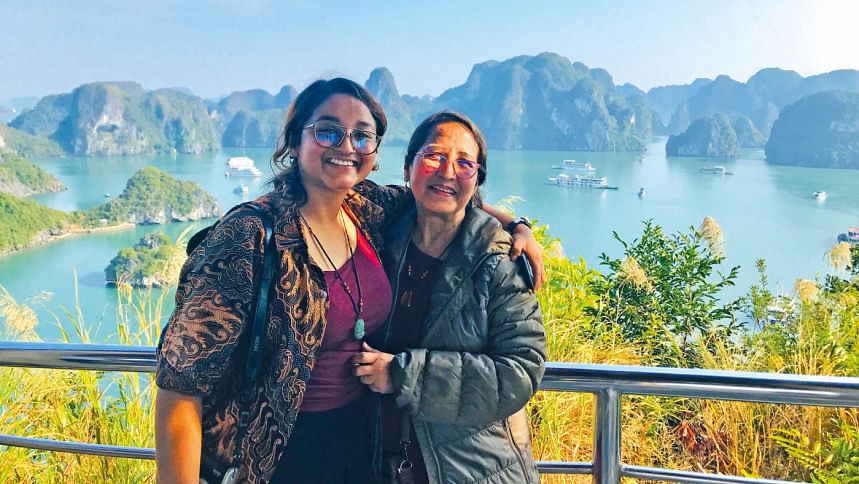 However, this time around I was impressed at the government's initiative to keep the tourist spot in tip-top shape. Before getting down the bus, the guide warned us not to take any plastic bottles, since if anyone is found carrying one, tour operators would have to give a fine of ₫ 500.000, which is Tk 2,300, per person. And so, this time around, I found the jade waters completely crystal clear and fitting to the description of the myths that it carried. 
According to local legend, the bay was formed when a dragon and a fairy descended from the mountains to the sea, and the dragon began to spit out jewels and jade, creating thousands of islands and islets in the process. The fairy then blessed the area, causing the rocks and islands to turn into stone, and the dragon continued to live in the bay, creating powerful currents and winds to protect the area from invaders.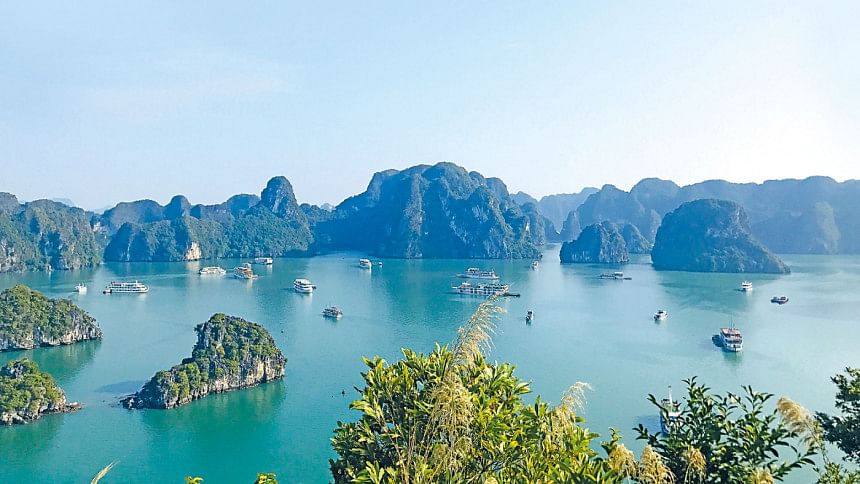 This legend is often told as an explanation for the stunning beauty and unique geology of Hạ Long Bay. The area is known for its thousands of towering limestone cliffs and caves, which have been shaped by wind and water over millions of years.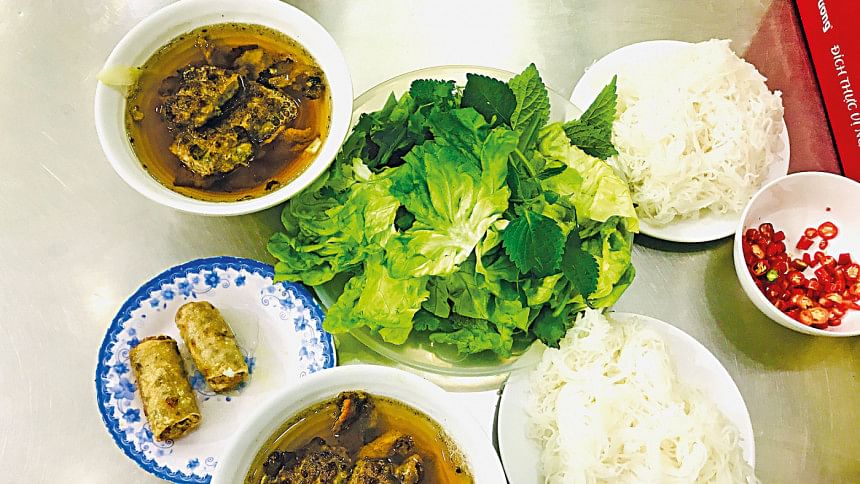 After witnessing what was perhaps one of the most memorable sunsets of our lives on an open deck, Mum and I headed back to Hanoi. We paid a visit to Cafe Giảng, famous for their egg coffee, all the while awestruck at the beauty we witnessed. As the bustle of the night market unravelled in the streets, I found myself sitting with that familiar yellow warmth of Hanoi, yet again.