How independent learning can enhance the academic performance of university students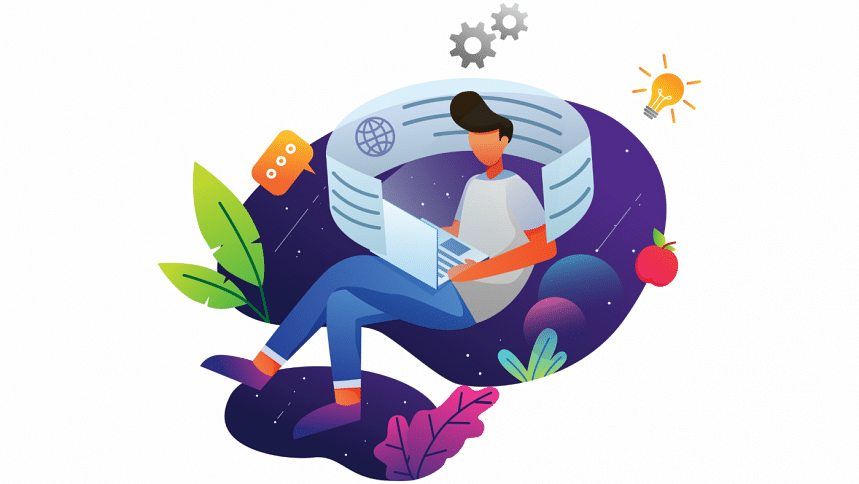 When I began lab classes during my first semester at university, I had to deconstruct the way I approached practical learning. Until high school, I was accustomed to working under constant supervision from my instructors. Most times, tinkering with instruments unrelated to my task was discouraged. 
Often, my classmates and I would be passive observers, watching teachers carry out experiments that they felt we couldn't be trusted with. While this dependent learning was primarily due to the shortcomings in my school's teaching methods, university posed a very different challenge. 
Even though I had access to an abundance of resources and highly qualified faculty, it soon became apparent that university teachers were not as accommodating and personally involved in the academic rigours of individual students. Some teachers would discuss only the basics of a topic in class but expected elaborate and accurate output from us. No longer was my every move in the lab supervised. I had to document my findings accurately – all on my own.
Half-basking and half-flailing in the newfound academic independence, I turned to educational apps, libraries, and academic websites for guidance. I was sifting through pages upon pages of relevant texts from different sources, noting and outlining keywords, learning jargon and trying to figure out how to do my assignments and lab tasks. Sometimes provided class notes touched on only foundational information and I'd end up scouring through a pile of out-of-syllabus textbooks to understand a topic.
This meant that my batchmates who were already adept at comprehensive reading, appraising and outlining information and retaining what they read from an ocean of verbose academic literature were doing better in the coursework. 
This act of assuming responsibility for one's own learning – known as independent learning – takes centre stage in university, where students are no longer held strictly liable to teachers for their learning habits.  
Independent learning encompasses self-regulated learning (SRL) wherein students adopt cognitive strategies or set goals to acquire partial autonomy in how they learn the course content. This learning process is facilitated by strategies like taking to-the-point notes from roundabout class lectures, identifying thematic concepts, setting learning goals, and sourcing knowledge from outside prescribed portals and textbooks.
It's not enough to just learn on your own. Seeking help from the right sources and knowing where to seek help is also pivotal to independent learning. Different educational support services can help students study more effectively through tutoring, counselling, paid subscriptions, and workshops. Learning which educational forums to be a part of prepares you for future academic endeavours. 
Peer reviews, group discussions and sharing course materials can help you immensely as well. Not only can you find additional resources to work through your problem, but you also become acquainted with new learning styles and notes.
At the same time, it's important to hone skills that are not covered directly by your coursework but are still pivotal to possible fields of future research and academic endeavours. This is dubbed self-directed learning (SDL) wherein students define and initiate what they need to learn, formulate, then implement their own strategies and evaluate their own outcomes.  
Examples include taking an online course on computational skills, learning a new language, trying creative writing, joining clubs, or honing communication skills. Whether you're working on a project, thesis, presentation, or any academic paper, irrespective of your major, these skills are vital. 
It often dawns on me that in comparison to myself, some of my classmates excel at practical learning while some struggle more at academics due to transitioning from a Bangla medium education background to the all-English academia of higher education. 
So, considering diverse backgrounds, not all students have the means to learn in the same way. Independent learners can tailor their own pace and schedule of learning outside the classroom to work on their shortcomings. 
Learning independently is not easy. But once you realise that you have the most control over your learning, treading the bumpy uphill road of higher education becomes a lot less exhausting.
Reference:
Meyer, B., Haywood, N., Sachdev, D., Faraday, S. (2008) Independent learning: Literature review