Apple unveils Apple Watch Series 9 with innovative double-tap feature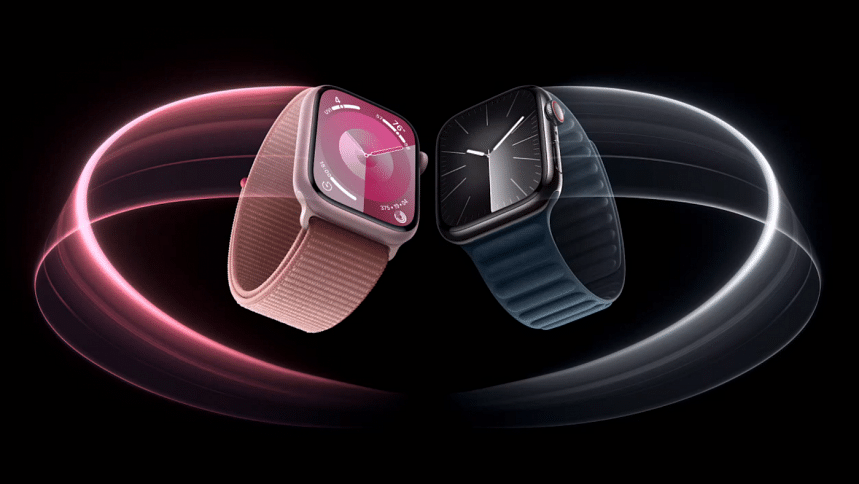 Apple introduced its latest addition to the smartwatch line-up, the Apple Watch Series 9, at its Wonderlust event on Tuesday. The new release comes with a range of features, including a high-performance S9 SiP (System in Package) and an innovative "double-tap" function.
A leap in performance
One of the most significant updates in the Series 9 is the new S9 SiP, which incorporates a CPU with 5.6 billion transistors, a GPU that is 30% faster than its predecessor, and a four-core neural engine. These enhancements allow for on-device processing of Siri requests, making interactions faster and more efficient.
The smartwatch also features a second-generation ultra-wideband chip to improve precision finding capabilities with your iPhone. Additionally, Apple claims that the watch's display can reach a brightness of up to 2000 nits—double the maximum brightness of the Series 8 model.
The double-tap feature
The Series 9 introduces a "double-tap" feature, allowing users to tap their index finger and thumb together to perform actions such as answering phone calls. This function is somewhat similar to the tapping feature showcased with Apple Vision Pro and builds on the existing AssistiveTouch feature. Apple has confirmed that the double-tap feature will be available next month.
Aesthetics and availability
The smartwatch will be available in various colours: aluminium models in pink, starlight, silver, midnight, and product red; and stainless steel versions in gold, silver, and graphite.
Environmental initiatives
Apple is also making strides in sustainability with the Series 9. The company announced that this is their first carbon-neutral product. The smaller packaging of the device also allows for more efficient shipping, as more units can be shipped at once.
Predecessors and software updates
The Series 9 follows the Series 8, which was mainly an iterative update that introduced temperature sensors and Crash Detection. There is also the Apple Watch Ultra—a more rugged version of the smartwatch featuring a larger screen and a separate Action Button.
The Series 9 is expected to ship alongside watchOS 10, Apple's latest smartwatch operating system. The new OS comes with a major revamp, focusing on a widget stack accessible by turning the digital crown and significantly updated versions of many core Apple Watch apps. One notable addition is a Snoopy watchface, which has already garnered the appreciation of experts in the field.
Apple's Series 9 smartwatch is poised to set a new standard in both functionality and environmental responsibility, offering a glimpse into the future of wearable technology. With its high-performance S9 SiP and the innovative double-tap feature, it promises to make daily activities more convenient while contributing to a more sustainable future.