Car modification 101: What to know before revamping your ride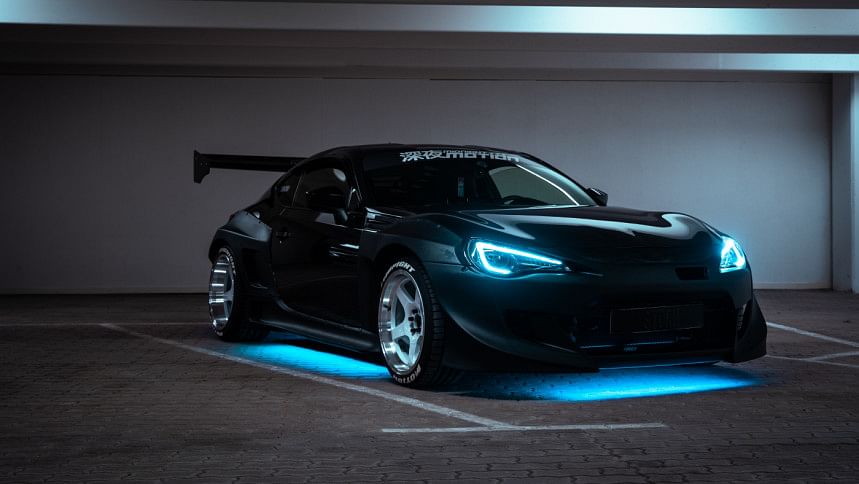 The excitement of owning your first car often comes with an itch to personalise it. Whether your goal is to improve performance or simply to make a style statement, the world of car modifications offers endless possibilities. However, the sheer number of options available can be overwhelming for beginners. In this article, we outline some of the most effective and beginner-friendly modifications that enhance both aesthetics and drivability.
Wheels and tyres  
The only part of your car that makes direct contact with the road is its tyres. Therefore, selecting the right set is crucial for optimal performance. In Bangladesh, where the climate is predominantly hot, summer tyres offer stickier rubber compounds, providing better grip and stability. These tyres may be pricier but can make a significant difference in the driving experience.
Factory-installed original equipment manufacturer (OEM) tyres are generally all-season, designed for longevity and comfort rather than performance. While adequate for daily commuting, they lack the grip and stability offered by specialised tyres.
In terms of wheels, lightweight alloys can significantly improve your car's handling, acceleration, and fuel economy. Moreover, the style of the wheels can be a defining factor in your car's overall appearance, making this modification as functional as it is aesthetic.
Brakes  
Speed thrills but also demands control. Upgrading your braking system can offer a more reliable and responsive stopping mechanism. Larger brakes dissipate heat and energy more evenly, reducing wear on brake pads.
Converting from drum to disc brakes is a common and highly beneficial modification. This is especially crucial if you plan to swap the engine for a more powerful unit. For those on a budget, upgrading to high-quality, semi-metallic brake pads can offer a noticeable improvement in performance and longevity.
Suspension  
The suspension system significantly influences a car's drivability, affecting its ability to negotiate corners and absorb bumps. Stock OEM suspensions are tuned for comfort but often come at the cost of increased body roll and softer handling.
For those keen on performance, upgrading to a set of coilovers can drastically improve handling. Coilovers offer adjustable ride height, allowing you to lower the car's centre of gravity for better stability.
Routine service: The unseen modifier  
While all these modifications can elevate your driving experience, the most crucial aspect remains routine service. A car running in optimal condition will always perform better than one laden with high-end modifications but lacking basic maintenance.
Regular engine oil changes, new intake and cabin filters, and topping up essential fluids can make a world of difference. Ensuring your engine runs smoothly will reduce the likelihood of issues down the road.
The journey into car modification can be a rewarding experience, offering both functional and aesthetic upgrades. For the aspiring car enthusiasts in Bangladesh, understanding the basics can go a long way in making informed decisions. So, whether you're looking to make your car faster, more comfortable, or simply more 'you,' these tips should provide a solid foundation for your automotive adventures.