In conversation with Nabanita Nawar: The first Bangladeshi on Forbes' 30 Under 30 Local: Toronto
Nabanita Nawar, a Bangladeshi researcher and entrepreneur residing in Canada, has recently been featured in the Forbes' '30 Under 30 Local: Toronto' list. Nabanita is the co-founder and CEO of HDAX Therapeutics, a biotech company working towards drug discovery. With a background in medicinal chemistry, she is leading the treatment of peripheral neuropathy, a condition that affects over 30 million people globally. We recently caught up with Nabanita to learn more about her background, work, and aspirations.
Could you tell us about your educational background? 
I was born in Narayanganj and later moved to Dhaka where I completed my schooling from The Aga Khan School. After my A-Levels, I moved to Canada to pursue a Bachelor's degree in Biological Science from the University of Toronto. Toronto allowed me to be at the forefront of innovation, and my university provided me with the opportunity to explore and participate in diverse research work. I experimented with a lot of things and began seeing science from a translational perspective. During my final year thesis, I worked on a therapeutic treatment for blood cancer and later completed my PhD in medicinal chemistry. 
When did you start developing a fascination for medicinal chemistry?
I have always been passionate about life sciences and enjoyed studying biology. However, I never really wanted to become a healthcare practitioner. My love for science and innovation, coupled with the desire to have a meaningful impact on human life, led me to medicinal chemistry. I wanted to be a part of scientific innovations that went from the bench to the bedside, leaving a profound effect on real-time healthcare services.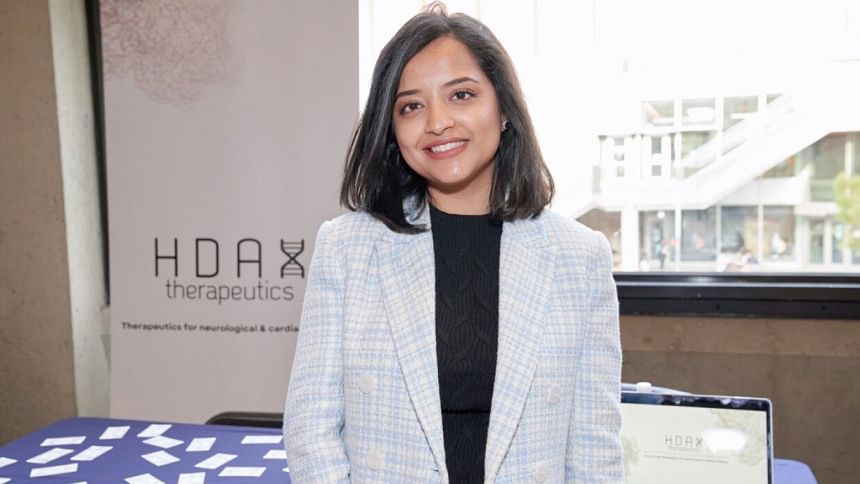 How did you come up with HDAX Therapeutics?
We founded HDAX Therapeutics in 2021 when I was still a PhD student. At its core, HDAX Therapeutics focuses on developing new treatments for diseases that presently have no medicine. The Canada-based company strives to develop a targeted therapeutics platform for the safe and efficacious treatment of HDAC-driven pathologies such as neuropathies and neurodegenerative disorders. 
Could you tell us more about the treatment method you are pioneering?
We are currently working on chemotherapy-induced peripheral neuropathy. The chemotherapy provided to cancer patients is very toxic and does not discriminate between cancer and healthy cells. This leads to various side effects, with neurotoxicity being a disease in itself, and can cause nerve damage, which leads to discomfort, loss of sensation, immobility, and paralysis. Presently, the advancement of the disease cannot be slowed down, stopped, or reversed by medication. We are developing an oral molecule that has a disease-modifying effect on patients. According to our progress so far, trial patients can receive doses of HDAX by 2025. 
What are some other projects you are working on?
We are also working on some secondary diseases, and developing a technology that addresses cardiovascular disease. Since it is the first-ever treatment and a lot of research-based work, we still have a long way to go. Our early study shows great potential in this field, and we are quite optimistic.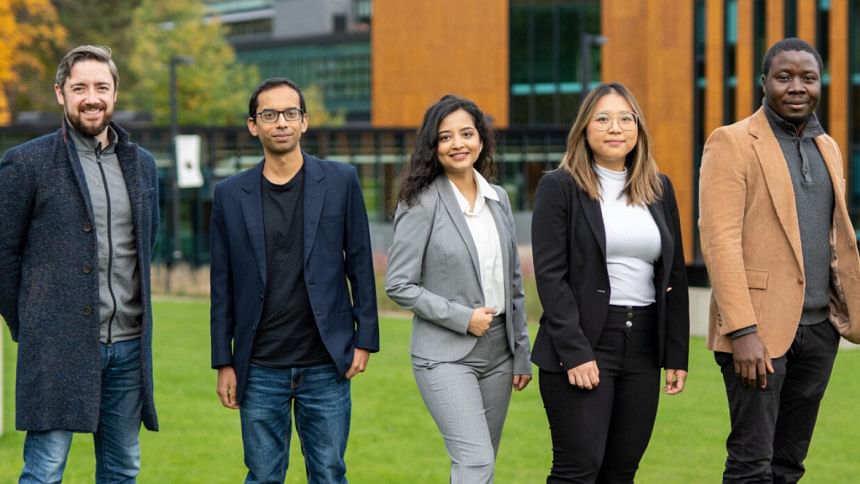 What are some challenges you face in the field of drug discovery?
I think one of the biggest challenges is the lack of representation of women of colour in this field, specifically within leadership roles. While embarking on this journey, I did not have a role model who I could relate to. Moreover, the drug discovery process is very capital-intensive and does not generate revenue or profits on a simultaneous basis. It becomes very difficult for us to raise funds, especially being a women-led company. 
How do you plan to expand HDAX Therapeutics in the future?
We are looking for partnerships with pharmaceutical companies. We also wish to collaborate with leading educational institutes and medical schools to engage in interdisciplinary research. Additionally, we are willing to engage with similar companies in Bangladesh, since most of these companies do not have the proper research and development facilities for early-stage work. 
What are some suggestions you have for a newcomer in this field?
Be open to making mistakes and taking risks, and do not let the fear of failure control you. My failures have led me to where I am today, so take that leap of faith and play around with your ideas. This field is a journey of never-ending learning opportunities, so make the most of these.