Government implements carbon tax for multiple vehicle ownership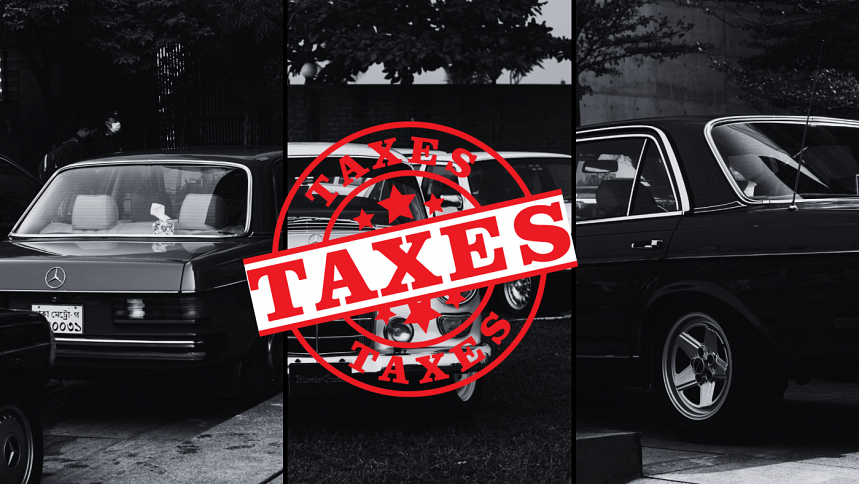 The government has implemented a carbon tax for owning multiple vehicles to lower carbon emissions, deal with city traffic, and encourage the use of public transportation.
According to the latest budget for the fiscal year 2023–2024, taxpayers who own more than one car would be subject to an additional fee ranging from BDT 25,000 to BDT 350,000 when registering and renewing a second vehicle at source, depending on engine capacity.
For every second and subsequent vehicle, the owner of cars having up to 1,500cc or 75-kilowatt engines will have to pay BDT 25,000 in an environmental surcharge. The surcharge will double to BDT 50,000 for the car that has an engine capacity of 1501cc to 2,000cc or more than 75kW to 100kW.
Owners having a second car with a capacity of 2,001cc to 2,500cc or 101kW to 125kW will have to pay BDT 75,000 for every car as a part of the environmental surcharge rate.
A surcharge of BDT 150,000 will apply to taxpayers who have multiple cars with a capacity of 2,501cc to 3,000cc or 125kW to 150kW. 
Moreover, the tax authority will impose BDT 200,000 as an environmental surcharge for the second or third cars which have engines over 3,000cc.
The owners of second or third cars with 3,500cc or 175kw and above engine capacity will face a surcharge of BDT 350,000.