How to craft your personal brand in the contemporary job market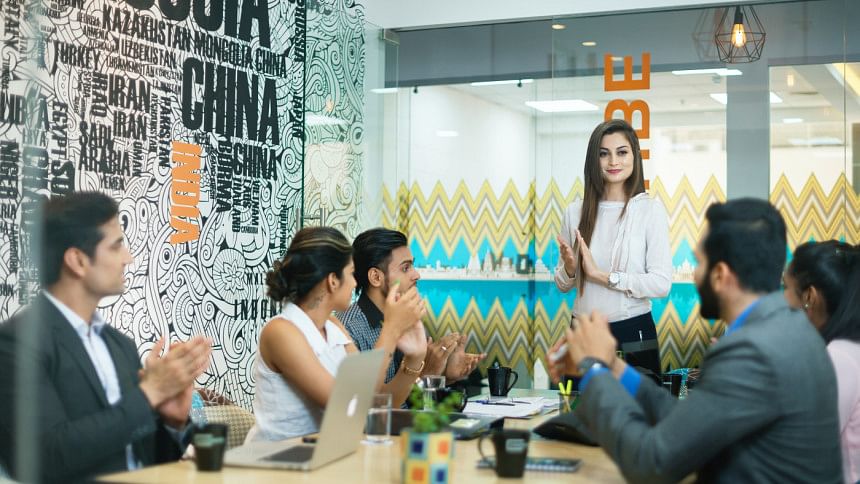 In today's fluid job market, the concept of personal branding has ascended from a marketing buzzword to a career imperative. The current economic landscape, defined by rapid technological advancements and ever-shifting industry demands, calls for individuals to position themselves as marketable commodities. Your personal brand isn't just a lofty abstract; it's a concrete strategy that could well determine your career trajectory. Here's how you can lay its foundations.
Self-reflection: the cornerstone of personal branding
Building a personal brand starts with introspection. Take time to assess your strengths, values, and unique selling points. A coherent understanding of what you bring to the table not only guides your professional decisions but also helps you articulate your value proposition to prospective employers or clients.
Online presence: more than a digital footprint
In a world where recruiters spend an average of six seconds skimming a CV, LinkedIn and other social media platforms can serve as your extended CV. A well-crafted profile can not only showcase your expertise but also make you discoverable to industry insiders. But remember, it's not just about visibility; it's about resonance. Share valuable content, engage with your audience, and consistently demonstrate your expertise.
Consistency: the unsung hero
Consistency in messaging and online engagement builds credibility. Regular updates, insightful articles, and timely interactions with your network can elevate your profile from being merely visible to being influential.
Networking: it's all about the human connection
While digital platforms provide a convenient medium for professional connectivity, never underestimate the power of traditional networking. Industry events, webinars, and seminars offer fertile ground to sow the seeds of meaningful professional relationships. Your next job offer could well be a handshake away.
Authenticity: the currency of trust
Being authentic doesn't mean airing all your personal quirks in a professional setting. Rather, it means being genuine in your communications and transparent in your intentions. Authenticity creates a relatable personal brand and fosters trust—a priceless commodity in any professional interaction.
Skills development: the evergreen imperative
The job market is not static, and neither should be your skill set. Continuous learning not only makes you adaptable but also adds layers to your personal brand. Whether it's through certifications, workshops, or further education, staying updated is staying relevant.
Testimonials and recommendations: word-of-mouth in the digital age
Endorsements from colleagues, mentors, or industry experts can add a stamp of credibility to your personal brand. These testimonials can be particularly impactful when featured prominently on your LinkedIn profile or personal website.
Personal website or blog: your digital portfolio
A personal website or blog serves as a curated space to showcase your expertise, share insights, and even exhibit your portfolio. It offers a more nuanced narrative of who you are as a professional, beyond the constraints of a LinkedIn profile or CV.
Dress the part: your wardrobe as a brand statement
The adage "dress for the job you want, not the job you have" still holds weight. Your attire can be a visual extension of your personal brand, conveying professionalism and ambition.
Feedback: the loop that keeps you in tune
Your personal brand is a dynamic entity and should evolve with the changing tides of the job market. Regular feedback from peers and mentors can offer valuable perspectives that help refine your branding strategy.
The journey ahead
Remember, personal branding is not a one-off exercise but a continual process. As the job market evolves, so should your brand. The key to a successful personal brand is the synergy of self-awareness, online engagement, continuous learning, and authentic interactions. In a world that's in a constant state of flux, your personal brand is your anchor. Navigate wisely.