New AI to make fashion designing more efficient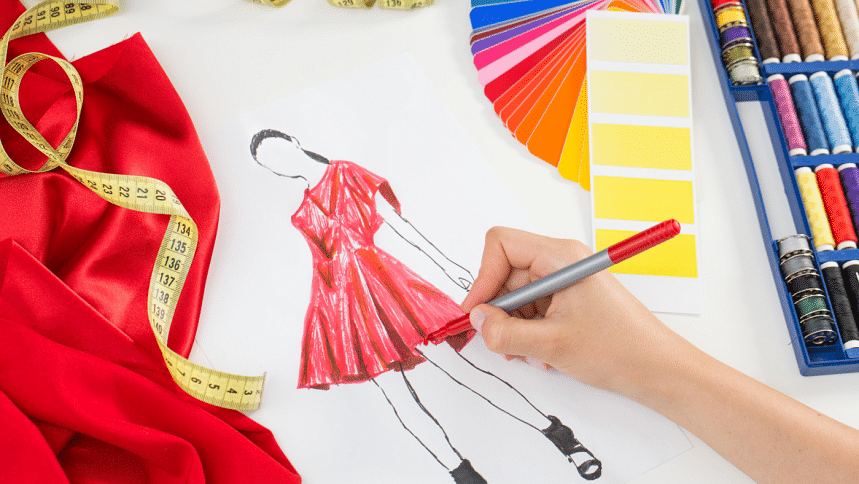 Calvin Wong, a Professor in Fashion and Textiles studies, has recently developed a designer-led AI system called Interactive Design Assistant for Fashion (AiDA), which can use image-recognition technology to make fashion designs take less time to go from first sketches to final stages of production.
"Designers have their fabric prints, patterns, colour tones, initial sketches and they upload the images," Wong told AFP. "Then our AI system can recognise those design elements and come up with more proposals for designers to refine and modify their original design." Wong said AiDA's particular strength was its ability to present "all the possible combinations" for a designer to consider, something he said was impossible in the current design process.
An exhibition at Hong Kong's M+ Museum in December featured collections by 14 designers developed using the tool. But Wong stressed it was about "facilitating designers inspiration" and not "using AI to take over a designer's job, to take over their creativity". "We must treasure the designer's original creativity," he added.
Wong heads up the Laboratory for Artificial Intelligence in Design (AidLab), a collaboration between Britain's Royal College of Art (RCA) and Hong Kong Polytechnic University where he is a professor in fashion.
RCA Vice Chancellor Naren Barfield predicted the impact of AI on the fashion industry would be "transformational". "The impact is going to be huge from the ideation and conception stage through to prototyping, right the way through to manufacture, distribution and then ultimately recycling," he said.
So-called personalisation is already being used to improve customer experience with better product recommendations and more effective searches, helping shoppers find what they want quickly and easily.
But as the technology evolves so too is the range of highly specialised tools being developed.