Reeves Callaway, legendary Corvette builder, passes away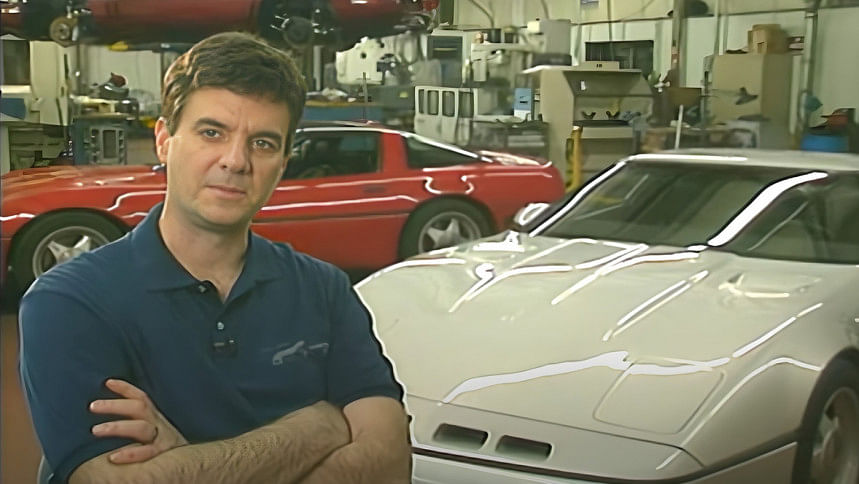 Reeves Callaway, the visionary founder of Callaway Cars and a legendary figure within the Corvette community, has sadly passed away at the age of 75. Callaway Cars confirmed his untimely demise, revealing that he succumbed to injuries sustained in a tragic fall at his residence in Newport Beach, California. A pioneer known for pushing the boundaries of performance engineering, Reeves Callaway leaves behind a remarkable legacy that forever altered the landscape of high-performance automobiles.
Born Ely "Reeves" Callaway III in November 1947, he hailed from a family renowned for their contributions to various industries. His father, Ely Callaway, was the illustrious founder of Callaway Golf, a leading manufacturer of golf clubs esteemed worldwide. However, young Reeves developed an early passion for racing, eventually clinching the SCCA Formula Vee championship in 1973 after years of karting. Subsequently, he transitioned to a role as an instructor at the prestigious Bob Bondurant School of High Performance Driving in 1976.
When Reeves Callaway's dreams of a successful racing career did not materialize as planned, he embarked on a different path—one that would forever change the landscape of automotive performance. In 1977, he established Callaway Cars in the humble setting of his Old Lyme, Connecticut garage. It was here that he commenced his extraordinary journey, spurred by the remarkable interest generated by his initial creation: a turbocharger kit for the E21-generation BMW 320i. As word spread of Callaway's engineering prowess, his offerings expanded to encompass performance kits for an array of vehicles.
Distinctive from typical tuners, Callaway Cars prided itself on crafting bespoke components that were purpose-built for each automobile. This dedication to precision and craftsmanship soon captured the attention of prominent automakers, with Alfa Romeo becoming the first to seek collaboration. In 1983, they commissioned Callaway to develop a turbocharger kit for the GTV6. General Motors, recognizing his exceptional capabilities, subsequently partnered with Callaway, resulting in the creation of a groundbreaking twin-turbo kit for the Chevrolet Corvette. Introduced through Chevy dealerships in 1987, the Callaway twin-turbo Corvette instantly redefined the boundaries of power and performance, catapulting the vehicle to extraordinary new heights. With a staggering output of 382 horsepower, the Callaway Corvette emerged as one of the most potent cars available at that time.
From this pivotal moment, Callaway's illustrious career witnessed the birth of ever-faster Corvettes, each more remarkable than the last. Among these legendary creations, none garnered more attention than the iconic Sledgehammer—a C4 Corvette featuring sleek, low-drag aerodynamics and an awe-inspiring 898-horsepower twin-turbo V-8 engine. The Sledgehammer's record-breaking top speed of 254.76 mph solidified Reeves Callaway's name as synonymous with the Chevrolet Corvette.
While collaborating with various automakers such as Aston Martin and Land Rover, Callaway Cars maintained an enduring association with the Corvette brand. The company also ventured into the realm of Corvette race cars, starting with the SuperNatural model, which achieved notable success at Le Mans in 1994 and 1995, securing second and third places in the fiercely competitive GT2 field. This journey culminated in the creation of the GT3 racing version of the C7 Corvette, which continues to grace tracks worldwide to this day. Notably, Callaway Cars' recent accomplishments include the C7 Corvette AeroWagon—an elegant shooting brake variant achieved through a meticulously crafted body kit. Presently, the company's offerings extend to encompass upgrade packages for several GM vehicles, including a supercharger kit designed for the cutting-edge C8 Corvette.
In a heartfelt statement, Peter Callaway, Reeves Callaway's son and current President of Callaway Cars, expressed gratitude for his father's visionary spirit, describing him as an inspirational leader who embodied integrity, resourcefulness, and unwavering commitment. Peter Callaway acknowledged that his father's passion for creating exquisitely designed machines resonates throughout every project undertaken by the company. He pledged to uphold the highest standards, ensuring that Callaway Cars will continue to innovate and flourish in the 21st century. The cherished memories of Reeves Callaway's charismatic leadership and memorable "Reeves-isms" will forever endure within the hearts of his family, colleagues, and the wider automotive community.
Reeves Callaway is survived by his four children and two grandchildren, who will carry forward his pioneering legacy and perpetuate the spirit of automotive excellence that he instilled within Callaway Cars.