Shaping Bangladesh's future leaders: Career map and advice for the youth from a trailblazer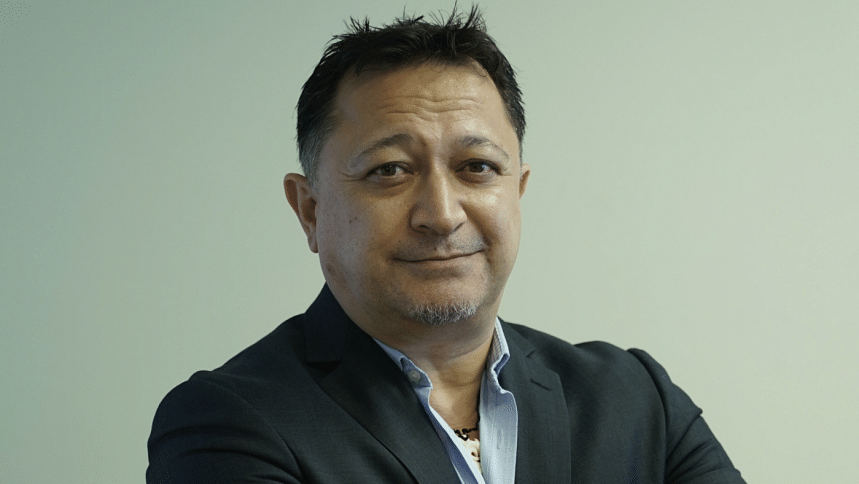 Steve Poré is the Regional Marketing Director - Asia Pacific, Middle East & Africa (APMEA) at BAT. He is a distinguished figure with an illustrious career that has taken him from the captivating landscapes of New Zealand to bustling metropolises worldwide. However, this isn't just a standard corporate tale; it's a story of a global maestro unravelling the immense potential of Bangladesh and its youth. In a sit-down conversation with him, we explored Steve's exceptional career, international exposure, insights into Bangladesh's potential and the rising prowess of its youth. 
As this is your first visit to Bangladesh, how have you found Bangladesh so far? 
It's everything I envisioned. I am overwhelmed by their warmth and welcoming nature, their local cuisine and their handicrafts, which are so delicate and lovely. These delicacies enriched the legacy of Bangladesh's culture. Hearing about this heritage for quite long, I always wanted to visit Bangladesh at least for a while, and happily, my current position gave me the chance to do so. The energy and traffic were chaotic and buzzing, and it was obvious that Bangladesh was on a faster development track.
Given the impressive growth and resilience of Bangladesh's economy over the years, what do you think of its journey toward a developed country?
The economy of Bangladesh has shown remarkable resilience, a testament to the nation's commitment to good governance and strategic policies. Investments in critical infrastructure, such as electricity, have played a vital role in driving productivity and contributing to the country's growth. The ready-made garments industry has been a cornerstone of Bangladesh's economic success, thriving despite global economic pressures. This growth trajectory has positioned Bangladesh on the cusp of accelerated progress, akin to other dynamic economies like the BRIC or MINT countries of the past.
You've had an illustrious career for over many years. Can you tell us more about your journey? 
I've been with the company for 28 years and 11 months, although it only seems like yesterday. And I began as a graduate in my home country, New Zealand. After spending one and a half years in my home country, I got the opportunity to go abroad, which was quite rare at the time, to be the Head of Trade Marketing in Myanmar, and I spent two years there. Far from family and leaving them behind in New Zealand, I went to a totally different place. My experience there was challenging due to the stark cultural and environmental differences between Myanmar and New Zealand. I initially learned about Asian culture and people here.
Then I spent four and a half years in Malaysia doing a lot of my brand development work. After that, my journey took a break from Asia, and I went to Australia and spent two and a half years there on skills development for marketing. Then I took another big step and went over and worked in Nigeria for four and a half years doing brand trade strategy roles. There I got the opportunity to work and learn about the people of Africa and their rich and diverse culture, as well as their norms.
Afterwards, I went to London, where I led brand development initiatives for a global brand and only a year later, I moved to Russia, where I was the Head of Brands for Russia for three years. In 2014, I came back again to Nigeria and managed 23 countries across West Africa and spent more than 2 years as Area Marketing Director. 
Then I moved to Indonesia where I was the Marketing Director first and then the Area Director of the total business for Indonesia. Then in London again as Regional Marketing Director, America & Sub-Saharan Africa (AmSSA). Now I'm back in Singapore with a much wider remit as the Regional Marketing Director for Asia Pacific, Middle East and Africa (APMEA) and covered. 
This is a brief summary of my career. As you can see, I quickly advanced through a variety of positions in several nations, moving from territory management to regional management at this point. This journey took me to Myanmar, Malaysia, Australia, Nigeria, Indonesia, England, Russia, and now Singapore, overseeing a vast region.
With your international exposure, what critical standpoints have you learned from operating in so many countries?
Marketing is all about empathy for consumers and understanding their needs, regardless of the culture or country. Consumers are consumers, but the impact of culture is significant, and it's crucial to understand the local culture deeply. I've ingrained myself in the local cultures wherever I worked, spending time with locals to understand consumers and people better. Understanding others' perspectives allows me to adjust my approach to giving direction and feedback, creating a conducive working environment.
Bangladesh has been blessed with one of the world's largest pools of young population. What is your opinion on converting those youth into a critical asset for the economy of Bangladesh?
Unquestionably, Bangladesh's large pool of young talent is a blessing for the nation and its future development. The RMG sector and skilled migrants are Bangladesh's two economic pillars. Currently, it is estimated that ten million Bangladeshis are employed overseas, which is boosting the GDP of the nation. Most of these migrants are young people, and they work their way up from the bottom in various industries across many nations. The government of Bangladesh is doing excellent work for skill development for the people and gender equality by empowering women. The government can convert this youth population into demographic dividends by encouraging STEM (Science, Technology, Engineering, and Math) education. 
I have close connections with many top talents from BAT Bangladesh operating in other markets of BAT. They demonstrate a strong work ethic, creativity, and a willingness to embrace new ideas and technologies. Currently, 50+ Bangladeshi talents are working globally in mid- or senior-level positions. They are making significant contributions and gaining experience outside and interacting with different perspectives will only strengthen their potential to contribute to the economy. 
What advice would you give to those getting ready to get into the job market, and how can they build a career in BAT? 
Young people should focus on continuous education, learning, and gaining practical experiences through programs like Battle of Minds. At BAT, we believe that any company can gain a competitive edge by attracting the largest number of bright and talented individuals in the country. Our objective is to develop the most capable leaders possible for the next generation through Battle of Minds, attract fit-for-future talent through a captivating EVP, and provide cutting-edge talent acquisition tools for aspiring youths to further strengthen their repertoire. Since 2004, we have been offering chances to hone leadership abilities through the Battle of Minds. This talent-grooming programme, initiated by BAT Bangladesh, is currently presented all across the BAT universe.
This year, the Battle of Minds celebrates 20 years of legacy, where thousands of young talents participate each year to showcase their skills in innovation and strategy. For that reason, Battle of Minds has emerged as one of the most prestigious talent platforms in the country. Participants in this program have received intensive grooming throughout the seasons, found employment, and excelled in the corporate and development sectors, including prominent FMCG businesses, banks, and telecoms, among others. BAT Bangladesh is proud to employ more than 150 talents who have come up through Battle of Minds. Being a part of initiatives like this can help mould concepts, broaden networks, and lay out a development roadmap.
The tech industry is now at its peak, and today's marketing world is more focused on artificial intelligence (AI) than in the past. According to you, are there any particular skills that might be critical for success in this ever-evolving world of marketing, especially consumer marketing?
Data and analytics skills are becoming crucial in a data-centric organisation. Understanding consumer behaviour, consumer experience, and how consumers adopt products will be essential in marketing decisions. Additionally, having a consumer mindset and understanding human behaviour will be valuable in marketing roles. Technology is enabling a lot of things at the same time because we need to reach consumers in a variety of ways so they can get the information and direction they need to make those decisions, not only from a consumer perspective but also from a trade perspective. 3 to 4 years ago, I put myself through a programme on top of the job with Kellogg's in the USA, North-western University, to look at digital marketing, AI, automation, and analytics, just to understand how things have changed and what the implications could be for our business. 
Do you have any concluding advice to provide to the nation's promising talent who wants to develop a career in marketing, especially in BAT?
My advice to young individuals will be to prioritise personal growth and remain dedicated to learning. At BAT, we promote personal growth and encourage employees to take ownership of their careers. Communicating your desires is essential to develop a plan harmonising personal and professional aspirations over time.