Solid-state batteries: the future of the EV industry?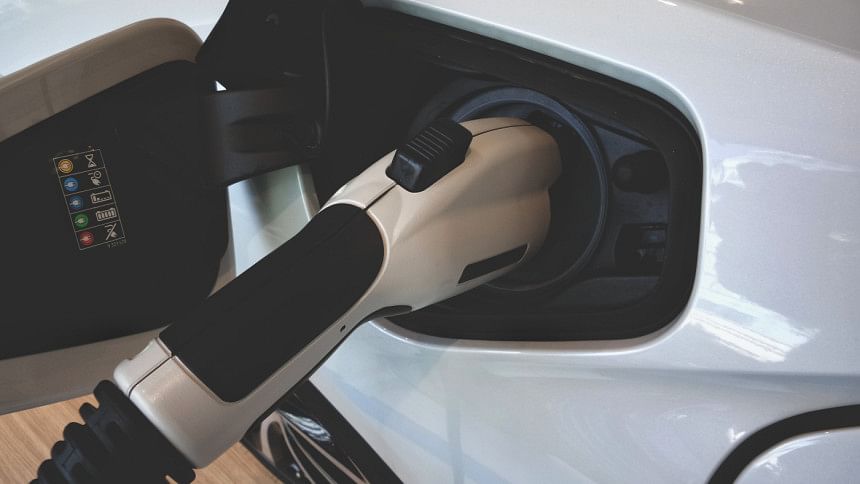 In recent years, electric vehicles (EVs) have surged to the forefront of the global automotive industry, marking a transformative shift in the way we envision transportation. Central to this technological evolution is the ongoing competition between two battery technologies: solid-state batteries, which promise enhanced performance and safety, and traditional lithium-ion batteries, which have served as the workhorse of the EV industry. Let's take a deeper look into how these two types of batteries differ from each other and if solid-state batteries can truly be considered the future of the EV industry. 
Solid state vs. lithium-ion: Which is better for EVs?
The main difference between solid-state and lithium-ion batteries lies in the fact that the latter depends on a liquid electrolyte, while the former replaces the liquid with a solid electrolyte. Despite the immense potential of lithium-ion batteries, especially when it comes to energy density, the liquid electrolyte can be flammable under certain conditions, which can pose safety concerns. Solid-state batteries, significantly reducing the risk of thermal runaway, overheating, and battery fires, tend to be a much safer alternative. 
Due to this small yet fundamental difference in design, solid-state batteries feature improved ion conductivity, which allows ultra-fast charging and potentially slashing charging times when compared to current lithium-ion batteries. For the same reason, solid-state batteries can achieve higher energy density than the already impressively energy-dense lithium-ion batteries. 
Having a solid electrolyte over a liquid counterpart also means that more energy can be stored in the same physical space, a factor that directly impacts an EV's driving range. With the help of solid-state batteries, an electric vehicle, by theory, can travel longer distances on a single charge.
Furthermore, the robust nature of solid-state batteries translates into a longer life cycle, as they can endure more charge and discharge cycles before showing notable degradation. This improved longevity can also potentially reduce the cost of battery replacement, a big factor to consider for any future EV owners.
Can solid-state replace lithium-ion?
Despite the number of advantages solid-state batteries have over lithium-ion, the EV industry isn't quite ready to completely replace the latter for the former. The main roadblock behind making solid-state batteries more mainstream in modern EVs is a crucial one: production cost. Manufacturing solid-state batteries have historically been more expensive compared to lithium-ion batteries, which is why many EV companies aren't prepared to take the leap of faith towards solid-state quite yet. 
While it is true that the solid electrolyte reduces worries of overheating or catching fire, solid-state batteries aren't completely void of potential dangers. There is always the risk of short circuits that can be caused by needle-like growths of lithium metal. Furthermore, most research conducted regarding solid-state batteries in EVs has thus far remained experimental only, with most laboratories not yet confident with how this technology can be efficiently translated to commercial products meant for public use.
Nonetheless, solid-state batteries have the potential to be a game-changer in the global EV industry. Not only would this technology make EVs safer, but users worldwide can potentially cut down on replacement costs while enjoying the promise of better mileage. Research is actively being conducted to find cost-effective solutions to make this technology viable for mass production.