The iPhone 15 Pro's camera can be a true game changer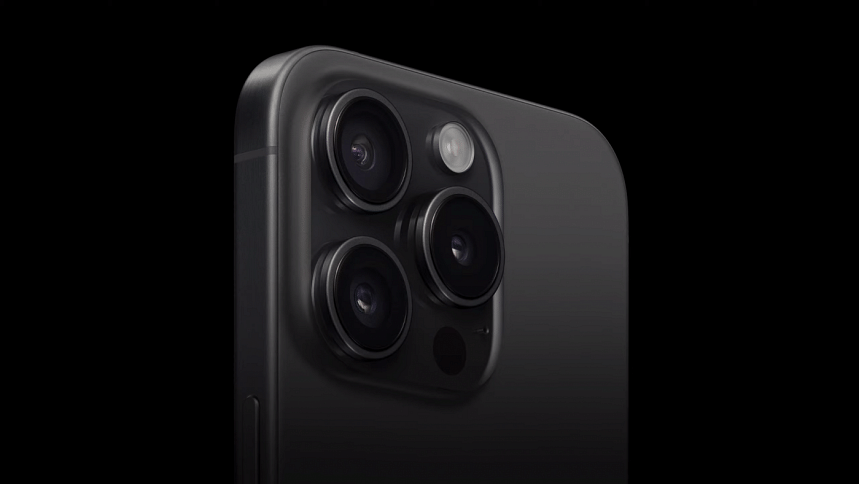 The recent launch of Apple's iPhone 15 Pro and Pro Max has set the tech world abuzz, and for good reason. While the device is teeming with top-tier features, it is the camera that truly commands attention. Offering a set of functionalities that can rival some professional cameras, Apple's latest offering is not just an incremental upgrade; it's a significant leap forward from its predecessors, particularly the iPhone 14 Pro.
More than just megapixels 
Apple's new 48-megapixel sensor in the main camera of the iPhone 15 Pro is a notable advancement from the 12-megapixel sensor of the iPhone 14. The increased pixel count alone is an impressive feat, but when combined with Apple's AI-driven software, the device promises better low-light photos, reduced lens flare, and high-resolution HEIF photos.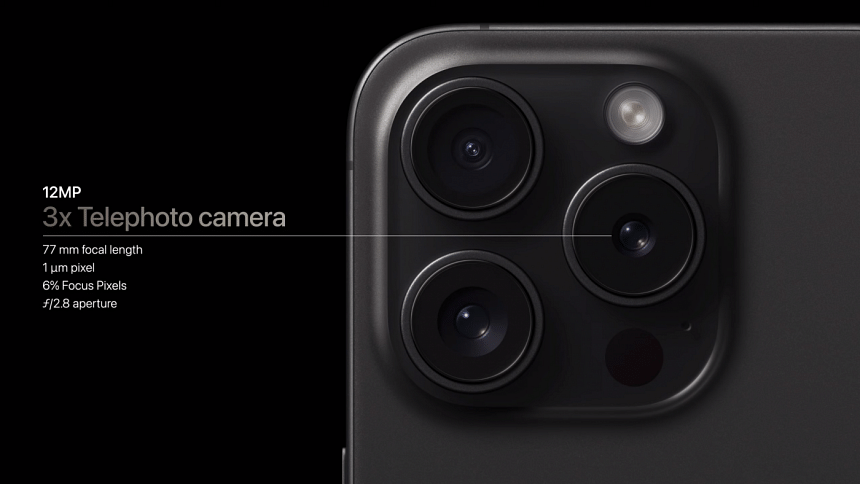 Flexibility in focus 
One of the standout features is the ability to shoot at multiple focal lengths — 24mm, 28mm, and 35mm — within the main camera. This kind of flexibility is a rarity in smartphone cameras and will likely be a boon to professionals who require a versatile tool for various types of photography. The device also offers up to 5x optical zoom, extending to a 120mm focal length, which is the most zoom Apple has ever provided in its iPhones.
A tool for video creators 
The iPhone 15 Pro goes beyond still photography with its advanced video capabilities. It allows for 4K60 ProRes video shooting, a feature that professional videographers will find invaluable. The device also introduces the concept of "spatial videos," or 3D content, adding another layer of complexity and depth to video creation. And with the new USB-C port allowing for direct transfer to an external drive, workflow efficiency is set to improve for professional creators.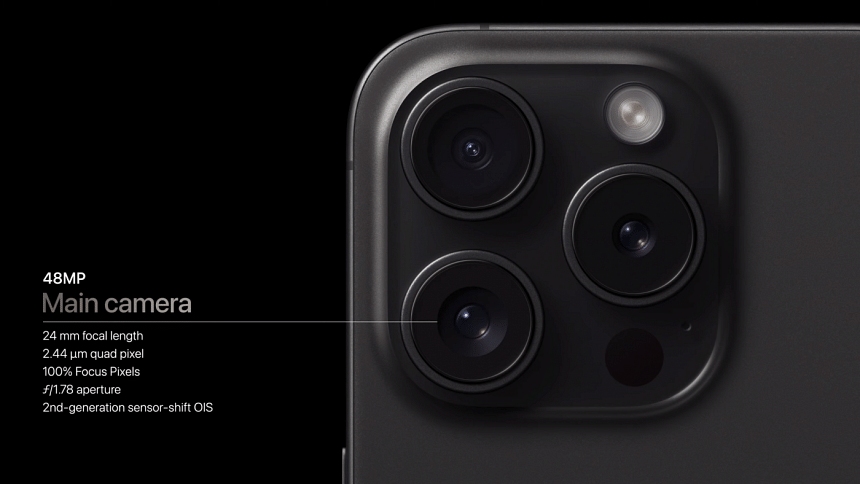 Integration and usability 
While high specs are essential, the hallmark of Apple products is the seamless integration of hardware and software. The iPhone 15 Pro offers an intuitive, user-friendly interface that simplifies the complexity of professional-grade photography and videography. This makes the device not just powerful, but also accessible, which is crucial for widespread adoption among professionals.
Professionals take note 
For professional photographers and videographers, the iPhone 15 Pro's camera specs offer not just an alternative, but possibly a substitute for their more cumbersome DSLRs and video cameras. In a world where quality, convenience, and portability are paramount, the iPhone 15 Pro's camera stands as a testament to what's possible in the realm of mobile photography and videography.