Musk says Twitter has lost half its advertising revenue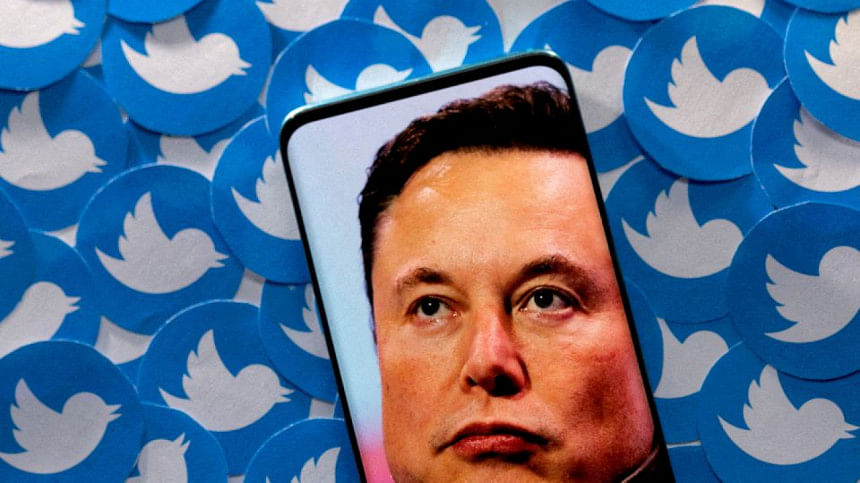 Twitter owner Elon Musk said Saturday that the social media platform he bought for $44 billion last October has lost roughly half of its advertising revenue.
"We're still negative cash flow, due to ~50% drop in advertising revenue plus heavy debt load," the billionaire said in a post, responding to a user who was giving suggestions on financing for the platform.
"Need to reach positive cash flow before we have the luxury of anything else," he added, without further elaboration.
Insider Intelligence has reported that Twitter was set to earn less than $3 billion in 2023, down one-third from 2022.
Changes instituted by Musk since his takeover of Twitter have turned off users and advertisers alike.
Earlier this month, Musk announced that Twitter was limiting verified accounts to reading 10,000 tweets a day.
Non-verified users -- the free accounts that make up the majority of users -- are limited to reading 1,000 tweets per day.
New unverified accounts would be limited to 500 tweets.
A few days later Twitter said TweetDeck, a popular program that allows users to monitor several accounts at once, will be available only to "verified" users from next month.
The changes came as Threads, an app launched by Facebook parent Meta as a rival to Twitter, signed up more than 100 million users in its first five days.
Twitter is thought to have around 200 million regular users but it has suffered repeated technical failures since Musk bought the platform and sacked thousands of staff.
Musk has threatened to sue Meta for stealing trade secrets and intellectual property, claims denied by the company.