Netflix adds 6 million subscribers after password crackdown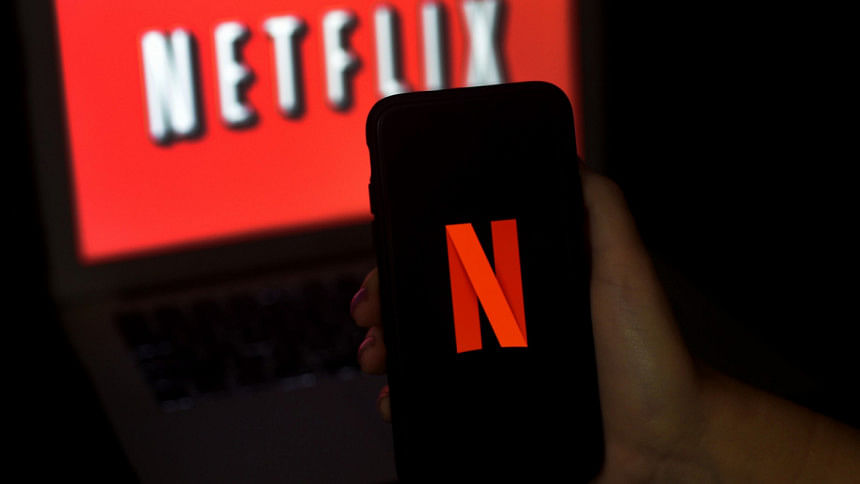 Netflix on Wednesday said subscriptions to the media streaming service climbed by nearly 6 million in the wake of its crackdown on password sharing.
The streaming giant finished the recently ended quarter with a total of 238 million subscribers and a profit of $1.5 billion, according to an earnings release.
The pickup in subscribers came as a potentially crippling writers and actors strike hits the US entertainment industry, but with analysts saying Netflix is better positioned than its rivals to weather the storm.
"We are constantly at the table negotiating with everyone across the industry," Netflix co-chief executive Ted Sarandos said during an earnings presentation.
"We need to get to this strike to a conclusion so that we can all move forward."
Revenue came in lower than expectations with Netflix posting $8.2 billion in sales over the April to June period, pushing the company's shares down more than 8 percent in after hours trading on Wall Street.
Netflix in May expanded its crackdown on users sharing passwords with people beyond their immediate family as it seeks to shore up revenue after a rough patch last year.
Earlier this year the company complained that more than 100 million households were sharing accounts at the service.
"Let's face it, the crackdown on passwords is working," Navellier and Associates chief investment officer Louis Navellier said of Netflix.
"I was ecstatic with the results; I think they hit the ball out of the park with subscriber growth."
In its earning statement, the company said that the policy would expand to all its markets worldwide.
To convert non-paying users, Netflix has introduced "borrower" or "shared" accounts, in which subscribers can add extra viewers for a higher price or transfer viewing profiles to new accounts.
Netflix launched an ad-subsidized offering around the same time as the crackdown, and on Wednesday eliminated its lowest priced ad-free plan that cost $10 a month in the US.
"The decision to cut its basic tier is an effort to bolster advertising by elevating the price difference between its advertising and non-advertising tiers," said Insider Intelligence principal analyst Ross Benes.
A Netflix ad-supported subscription is available in the United States for $7 monthly.
"Building an ads business from scratch isn't easy and we have lots of hard work ahead, but we're confident that over time we can develop advertising into a multi-billion dollar incremental revenue stream," Netflix said in the letter to shareholders.
Benes estimates that Netflix will generate $770 million in advertising revenue in the US this year, and more than $1 billion by 2024.
"Netflix's increased focus on password sharing will occur alongside heightened pressure to expand ad revenue," Benes said.
"As the service's subscriber base plateaus in more countries, Netflix will focus on moving price-sensitive freeloaders to its cheaper ad-supported plan."
- Actors on strike -
The earnings report came as Netflix and other film and television makers see productions halted by an actors and writers strike in the United States.
"The share price is down a bit after market; there is worry they will run out of content because of the Hollywood strike," Navellier told AFP.
Screen Actors Guild (SAG-AFTRA) members joined writers who have been on strike for weeks, triggering the first industry-wide walkout for 63 years and effectively shutting down Hollywood.
"Our experts say that Netflix is best positioned to weather the strike compared to competitors, but it could start to feel pressure if its content pipeline gets increasingly strained," said Third Bridge analyst Jamie Lumley.
Sarandos said on an earnings call in April that the company has a "pretty robust slate of releases" and a large base of upcoming films and shows from around the world to help it endure a strike.
The company touted the success of fresh "Murder Mystery" and "Extraction" films, as well as series such as "Bridgerton," "The Witcher," and "Never Have I Ever."
"This year we'll have more returning seasons than any other streamer," Netflix told shareholders, sharing a list that included "The Crown" and "Virgin River."