Dhaka's educational heritage
The legacy and challenges of century-old schools
In 400-year-old Dhaka, a few educational institutes have stood the test of time. These century-old schools have played a significant role in shaping the education and culture of the city and beyond and have produced notable individuals who have left their mark on the national and world stages. Let's explore briefly the rich history of these institutions and the challenges they currently face. 
Dhaka Collegiate School
Established 182 years ago in 1835, this school holds the distinction of being the first government high school in the Bengal province under British rule. Originally known as the "Dhaka English Seminary," its mission was to provide education in English literature and science. In 1841, a college was founded within the school compound, leading to its transformation into "Dhaka Collegiate School."
Established 182 years ago in 1835, Dhaka Collegiate School holds the distinction of being the first government high school in the Bengal province under British rule. Originally known as the "Dhaka English Seminary," its mission was to provide education in English literature and science.
Subsequently, in 1841, Dhaka College was established within the premises of the school. Thus, came the name "Dhaka Collegiate School."
One pivotal moment in the school's history occurred during the tenure of Headteacher Babu Ratna Mani Gupta from 1888 to 1896. Under his leadership, the school achieved top ranks in the entrance examination, setting the stage for a legacy of excellence that continued to produce notable individuals recognised globally.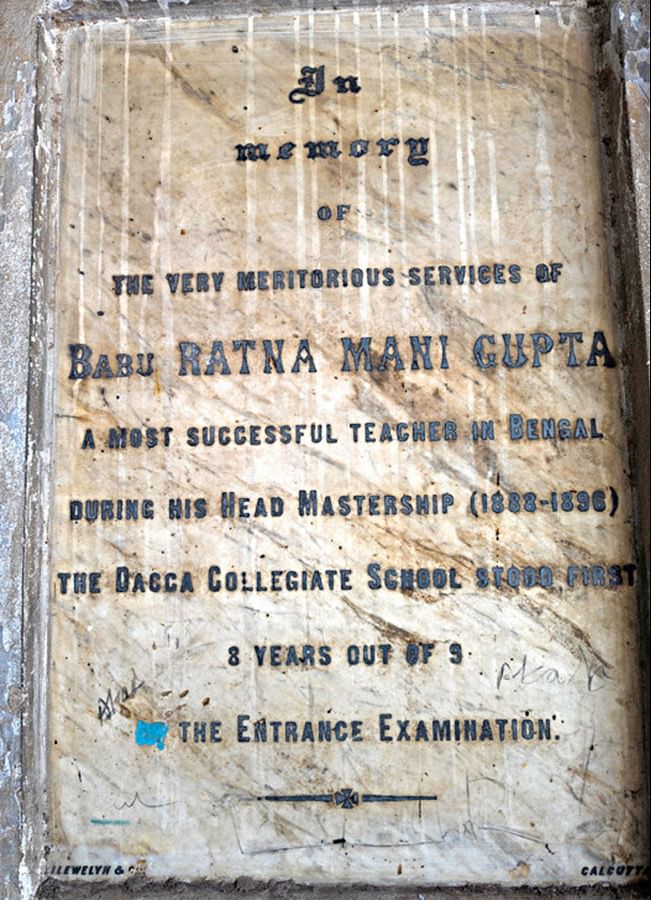 Notable alumni include scientists Jagadish Chandra Bose and Meghnad Saha, Bir Shreshtha Matiur Rahman, NP Pogose (founder of Pogose School), Martyr Intellectual Munier Chowdhury, litterateur Buddhadeb Basu, and writer Syed Shamsul Haq.
However, the institution currently grapples with several challenges, including a shortage of teachers, classrooms, and sports facilities, according to Headteacher Ariful Islam.
The old building, which is in a deteriorated and hazardous state, had to be abandoned in 2004, and academic and administrative activities were relocated to a new building. Despite these challenges, the headteacher hoped that the school is on the right track to keep its time-honoured prestige.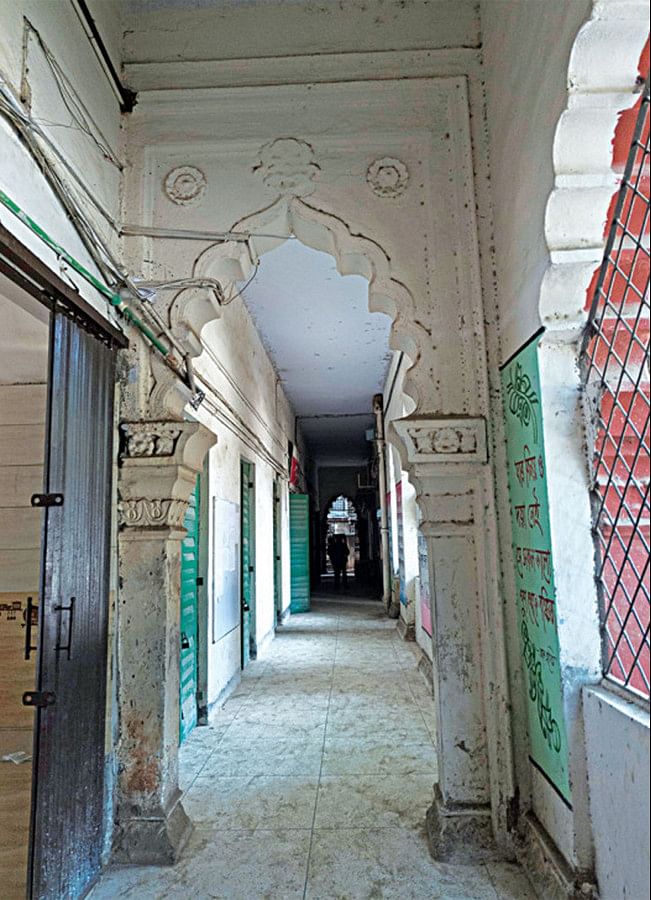 Pogose Laboratory School and College
Established in 1848 by local Armenian Joakim Gregory Nicholas Pogose, the school building is a recognisable landmark in Dhaka. It began as Bengal's first private school. Pogose was an alumnus of Dhaka Collegiate School.
The school's journey began as the Pogose Anglo Vernacular School within Pogose's residence in Armanitola, old Dhaka, occupying the ground floor.
In 1855, it moved to a rented property owned by JC Panioty in Armanitola. Subsequently, it relocated to a two-story building at Sadarghat and then moved again, this time adjacent to Jagannath University on Chittaranjan Avenue, near its original site.
Nicholas Pogose led the institution until his passing in 1876, after which banker Mohini Mohan Das assumed control and continued to uphold its legacy until his demise in 1896.
In 1996, the school transitioned from an all-boys establishment to a co-educational institution, integrating girls into its student body.
In 2015, the school's administration shifted under Jagannath University's authority, leading to its renaming as Pogose Laboratory School and College, Jagannath University.
Notable alumni include PK Roy, Girish Chandra Sen, Babu Mathuramohan Chakraborty, poets Shamsur Rahman and Kaykobad (Kazem Ali Quereshi), cartoonist Ranabi (Rafiqun Nabi), and many others.
K.L. Jubilee School and College
This institution has its roots in the 19th-century Brahmo Movement. It was founded in 1866 by a group of social activists and education enthusiasts, including Anath Bandhu Mallik, Brajasundar Mitra, and Dinanath Sen. Originally known as the "Dhaka Brahmo School," it started its operation from "Nil Kuthi," a historic building established by the Portuguese.
In 1872, the school came under the management of Kishori Lal Roy Chowdhury, the zamindar of Baliati, who renamed it 'Jagannath School.' In 1884, the school introduced its college section. However, on that year, the school and college eventually went their separate ways.
The college became Jagannath College, now known as Jagannath University, while the school transformed into Kishori Lal Jubilee School, or K.L. Jubilee School.
This institution has produced globally acclaimed figures such as scientist Meghnad Saha, Dr Rai Bahadur, Dr Dinesh Chandra Sen, Dr Naba Gopal Das, and English Channel swimmer Brojen Das.
Although the school has experienced a decline in its passing rate in recent years, Principal Nasreen Begum mentioned that they are making efforts to regain the institution's former status in terms of educational quality.
Dhaka Govt. Muslim High School
Some 149 years ago, in 1874, Mohasania Madrasah was established by a grant from the Mohsin Fund. It was built on the model of Calcutta Alia Madrasah (now Aliah University). The institute was later popularly known as Dhaka Madrasah.
In 1875, it opened an Anglo-Persian department to teach English, which gave the school wide acceptance among a certain section of the society. In 1906, the Anglo-Persian department became a separate school -- "Dhaka Government Muslim High School."
In 1921, the school opened its college section as Islamic Intermediate College, which was later renamed as Kabi Nazrul College in 1972.
Currently, 883 boys, all of them Muslims, are studying at the school.
Headteacher Mahbuba Huq said acute teacher shortage I hampering the academic activities. Only 18 teachers are struggling to cover all the courses, she added.
Islamia Govt. High School
Islamia Government High School, also 149 years old, was once a prestigious institution that attracted hundreds of students. However, in recent times, the school has struggled to enroll students, and its current headteacher, Jannatul Tajerin, cited reasons such as a shortage of classrooms and teachers. Only eight classrooms for over 500 students are not enough. Besides, teacher shortage is making it hard to complete syllabus for the students, she added.
St Gregory's High School
Founded in January 1882 by Father Gregory De Groote, a Belgian Benedictine priest, this school has been a beacon of education in Dhaka.
Located in Luxmibazar, the school gained Education Board recognition in 1889. The school embraced co-education in 1892.  In 1912, the girls' section separated to become "St. Francis Xavier's Girls High School."
Designated as a European School, it primarily catered to European and Anglo-Indian pupils, while Indian students' enrollment was capped at 15 percent.
In 1924, the Dhaka Board approved the school for the Matriculation exam, upon admitting more Bengali students. The next decades the students of this school topped the board exams regularly.
Notre Dame College was previously known as Saint Gregory's College when it was established in 1949.
Over the years, St. Gregory's High School has produced notable alumni, including Taj Uddin Ahmed, Bangladesh's first prime minister, Dr Kamal Hossain, Nobel Laureate economist Amartya Sen, emeritus professor Serajul Islam Chowdhury, and The Daily Star's Editor and Publisher Mahfuz Anam, among numerous others.
Presently, the school accommodates over 4,500 students and employs 135 teachers. Principal Brother Ujjal Placid Pereira attributes the school's success to dedicated teachers, adherence to academic plans, and engagement in extracurricular activities.
Armanitola Government High School
Armanitola Government High School, founded in 1904, has a unique history intertwined with the arrival of Armenians in old Dhaka during the Mughal era. Originally an experimental project of the British-led Teacher's Training College, the school has a strong legacy in hockey and boasts academic excellence.
Armanitola draws its name from these Armenians, who flourished in trade, constructed residences, and established churches from the 18th to 19th centuries.
Today, the school faces a scarcity of teachers, with around 30 educators for nearly 2,000 students.
St. Francis Xavier's Girls' High School
St. Francis Xavier's Girls' High School, established in 1912 near Sadarghat, was founded with the aim of educating oppressed and deprived girls. The English Medium School was affiliated with Cambridge University, England (GCE) in 1954. In May 2017, the institution gained permission for its college section.
Notable alumni include physicist Dr Geeti Ara Safia Choudhury, cardiovascular specialist Dr Hasina Azam, Secretary Jasmine Akhtar, artist Ferdousi Rahman, and human rights activist Irene J Khan.
West End High School
The school was established in 1920 on about four acres of land in Azimpur area, the most western side of Dhaka city.
The years 1964 to 1984 can be called the golden period of West End high school. According to school documents, some 37 students of the school secured positions in the board's merit list in the secondary examination at different times, spreading its fame across the country.
Currently around 2,000 students have been studying at this school. But there is scarcity of adequate teachers for the students.
Eminent Journalist Golam Sarwar, Musician Ahmed Imtiaz Bulbul, writer Mahmudul Haque, writer Shahid Saber, are among the noted students of this school.