Oscars Academy chief faces harassment allegations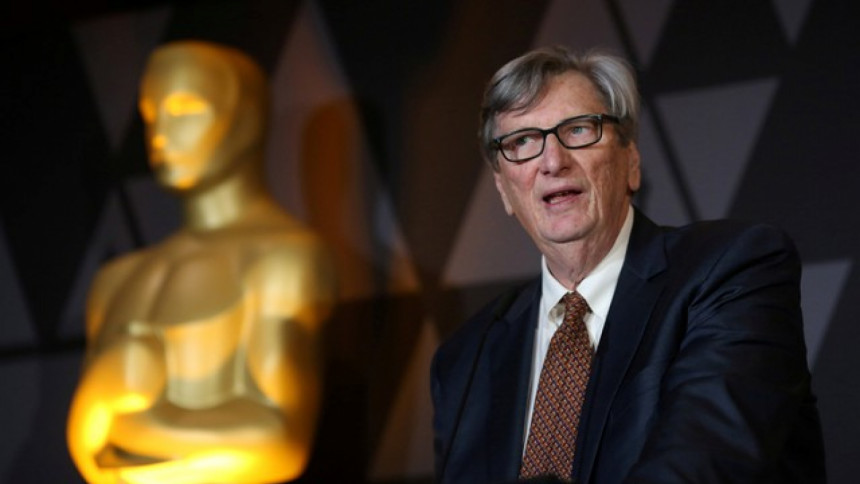 The president of the Academy of Motion Pictures, the body that hands out the Oscars, is being investigated for sexual misconduct, Hollywood trade publications reported on Friday.
Two weeks after the annual Oscars ceremony, the Hollywood Reporter and Variety reported that the Academy had received three claims of sexual harassment against John Bailey, and had begun an investigation. They cited unidentified sources and did not give details.
A representative for Bailey did not reply to a request for comment.
In a brief statement, the Academy of Motion Picture Arts and Sciences said in a brief statement that it "treats any complaints confidentially to protect all parties.
"The Membership Committee reviews all complaints brought against Academy members according to our Standards of Conduct process, and after completing reviews, reports to the Board of Governors. We will not comment further on such matters until the full review is completed." It did not mention Bailey.
Dozens of high-profile men have been fired or have resigned from their jobs in politics, media, entertainment and business after facing accusations of sexual misconduct, including Hollywood film producer Harvey Weinstein. Weinstein has denied having nonconsensual sex with anyone.
Bailey, 75, a married movie director and cinematographer who worked on films like "The Big Chill" and "American Gigolo", was elected president of the Academy in August 2017.
The issue dominated Hollywood's long awards season and the March 4 Oscar ceremony was marked by jokes, speeches about female empowerment and pledges to end harassment in the industry.
Under Bailey's leadership, the Academy's board of governors last October expelled Weinstein as a member.
It later drew up a code of conduct for its 8,000 members and developed an online form for them to submit claims of misconduct on the grounds of sexual behavior, gender, sexual orientation, race, age, and religion.
According to the guidelines, claimants must supply evidence of alleged behavior and an accused person has 10 days to respond.
Bailey told the annual luncheon for Oscar nominees in February that the 90-year-old Academy was reinventing itself with programs committed to inclusion and diversity.
He said he was gratified that "the fossilized bedrock of many of Hollywood's worst abuses are being jack-hammered into oblivion."