13 North Koreans working abroad defect to South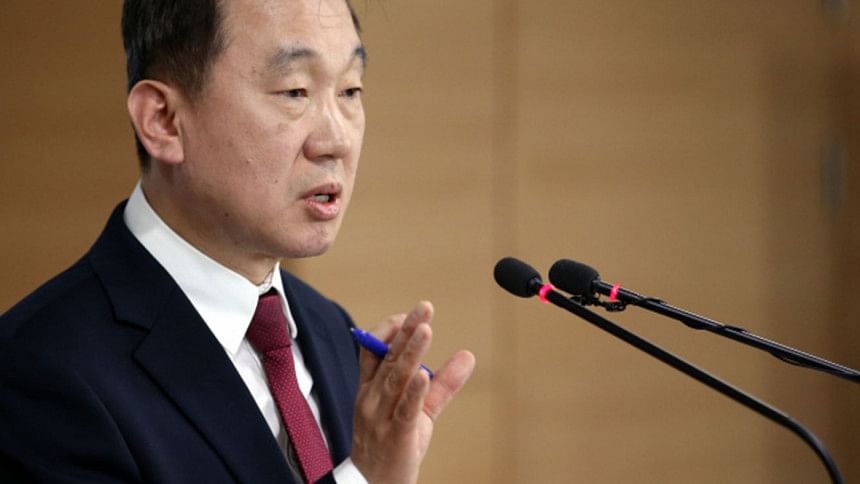 Thirteen North Koreans working at a restaurant based outside the country have defected to South Korea, the Unification Ministry said Friday, marking the first mass defection since the United Nations passed powerful economic sanctions against the communist country last month.
According to ministry spokesman Jeong Joon-hee, a male manager and 12 female workers who had been dispatched from North Korea to a restaurant abroad arrived in Seoul on Thursday. He declined to name the exact time of their arrival or which country they came from, citing possible diplomatic faux pas, protection of those related and possible further defections.
 "The employees said they learned about the reality of South Korea and the false nature of North Korean regime and its promotion via South Korean TV, drama, movies and the Internet, and recently decided to defect," Jeong said in a media briefing at the Seoul government complex.
Related government bodies will question them after they have rest.
Observers said the North is likely to respond to news of the latest defection -- the largest in size since nine defected together in March 2011 -- with more threats and provocation.
According to Jeong, the defectors decided to escape after the U.N. imposed the sanctions as punitive action against its recent nuclear testing and long-range rocket launch. He added that this marks the first time workers at a foreign-based North Korean restaurant escaped the repressive Kim Jong-un regime.
The government presumed that the defectors were middle class, based on the fact that there is heavy competition among North Koreans to be sent to work at oversees restaurants.
 "I understand that since the sanctions, other North Korean restaurants overseas are also experiencing difficulties. It was mentioned that these restaurants are under immense pressure from the North Korean government about their due payments in foreign currency," he said.
North Korea operates restaurants oversees for the purpose of acquiring foreign currency, but the number of customers -- majority of whom are South Koreans -- has dwindled considerably since the sanctions.
Local media reported Thursday that three North Korean restaurants in Cambodia have shut down recently.
Majority of the North Korean restaurants are based in Asia, namely China, Vietnam and Cambodia, The only North Korean restaurant in the Western Europe -- which was based in Amsterdam -- shut down last year.
Jeong said the mass defection implies that the U.N.-led sanctions have significant impact on the North Korean economy.
"Although we do not have official statistics, we believe that we can already see the effects of sanctions. Roodong Sinmun (the state's mouthpiece) has also mentioned 'Arduous March' of economic hardship, and this recent case makes me think that the sanctions are 'hurting' North Korea," he said.
The ministry urged North Korea not to harm the families of the 13 defectors, and vowed to work with the international society to ensure that this does not happen.
Copyright: The Korea Herald/ Asia News Network