7 SUST students suspended for "sexual harassment"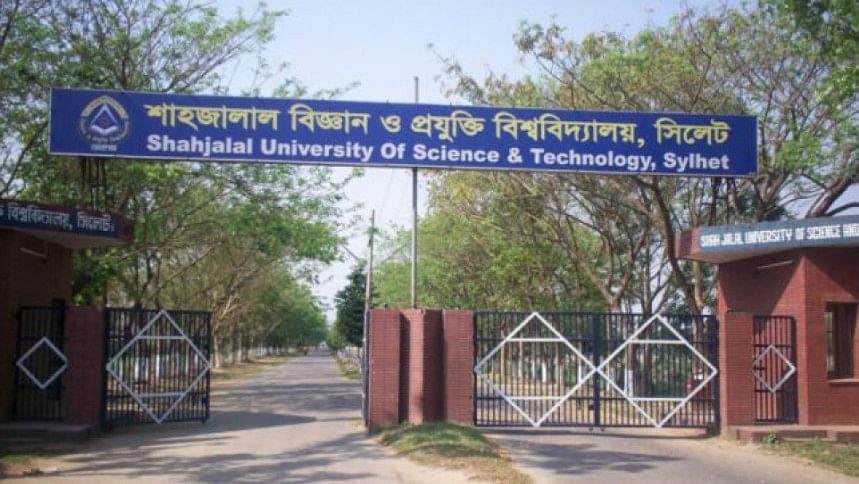 Seven students at the Shahjalal University of Science and Technology (SUST) yesterday (September 28, 2022) were suspended for up to two years on charges of sexual harassment.
The decision came at the 226th syndicate meeting of the university with SUST Vice Chancellor Prof Farid Uddin Ahmed in the chair, according to a SUST statement yesterday.
The students are -- Sumon Das of the Public Administration department, Syed Mustakim Sakib of the Mechanical Engineering department; Md Imam Hossain Imran, Md Rifat Hossain and Md Bishal Ali of the Forestry and Environment Sciences department, each has been suspended for one year.
Md Ariful Islam and Md Jayed Iqbal Tanim of the Forestry and Environmental Sciences department each were suspended for two years.
The suspension will be effective from today, and the suspended students will not be able to enter the campus, said the SUST statement.