Brac Bank to get $100m from Jica, Citi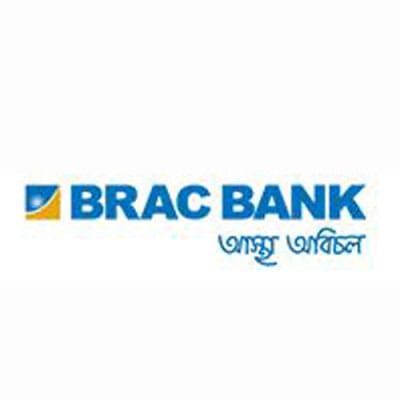 Brac Bank is going to get $100 million from Japan International Cooperation Agency (Jica) and Citibank NA as loan mainly to finance green factory, renewable energy, energy and resource efficiency and efficient waste management.
Of the amount, the Jica will provide $90 million for a term of eight years and Citi NA will lend $10 million for a two-year term, the private bank said in a press release.
Brac Bank yesterday signed an agreement with Jica and Citibank NA in this regard at the Westin Dhaka.
"During challenging global market scenario, this substantial foreign exchange support from Jica and Citibank NA will help the bank manage overall forex position whilst mobilising finance in sustainable development avenues in the fields of green financing," said the Brac Bank established in 2001.
"This agreement is the first private sector financing by Jica to any financial institution in Bangladesh, representing a significant milestone in our journey towards achieving sustainable development goals."
The Brac Bank said it would use the loans from the Jica to finance green factories and environment-friendly and sustainable development focused initiatives.
The fund it would get from Citibank NA can be provided to any sector as per the regulation of Bangladesh.
Jica Vice President Mikio Hataeda said energy consumption in Bangladesh has been increasing enormously as the economy grows fast.
"To catch up the energy demand, the government of Bangladesh has adopted a new policy for green finance to encourage, among others, renewable energy and energy efficiency. Also, it is a key to expand liquid waste management in particular to cope with rapid urbanisation in the country," he said.
Selim RF Hussain, managing director and CEO of Brac Bank, said its board, especially its founding chairman Sir Fazle Hasan Abed envisioned bringing the unbanked "missing middle" under its inclusive banking strategy, which is the key to Brac Bank's success.
Brac Bank is committed towards providing long term financing to green financing projects with the ultimate view to contribute to 3P philosophy of people, planet and prosperity.
Brac Bank, which provides finance to small and medium enterprises without collateral, has 200 branches, 456 SME unit offices.
It has 1,000 agent banking outlets and 8,369 employees throughout the country and the bank caters to around 13 lakh customers, many of whom are women living in rural areas.