Timely steps alleviate forex crunch of Pubali Bank
Its MD says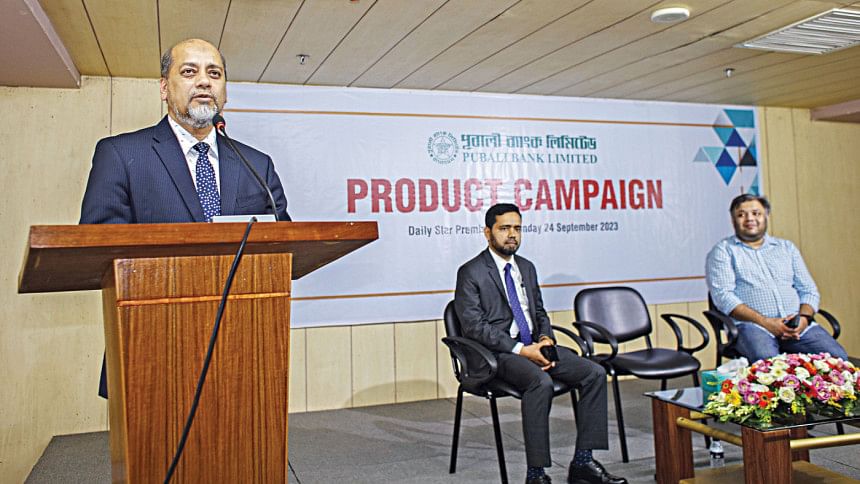 Pubali Bank Limited has successfully dealt with the ongoing foreign currency crunch courtesy of timely restrictions on the import of luxurious items, foreign fruits and ornaments, said the top official of the private commercial lender.
"To overcome the foreign currency crunch, we took some decisions. And we were strict," said Mohammad Ali, managing director and chief executive officer of the bank.
"We did not allow the opening of letters of credit (LCs) for luxurious cars, foreign fruits, imitation ornaments, cosmetics, etc."
Ali added that the bank had only allowed the imports of dates in Ramadan.
"As a result, we have saved some dollars."
Ali made the comments yesterday at a product campaign event at the AS Mahmud Seminar Hall at The Daily Star Centre. He added that the bank had also combated non-performing loans (NPLs), which stood at 54 percent in 1985.
"In the last month, we had only 2.12 percent NPLs. It was 2.6 percent in December last year."
Despite the global situation, the bank's operating profit has grown over 25 percent, he added.
Around 9,000 employees work for the bank.
"We have endeavoured to build an ethical and safe banking system. This achievement reflects our commitment to good governance and relentless growth," he added.
"One of the partners in our success is our valued customers. Pubali Bank's experience, values, and ethics motivate us to make decisions based on the best interest of the customers."
Pubali Bank also inaugurated an ATM booth near The Daily Star Centre.