BSCCL to issue shares to govt at Tk 75 each
Against Tk 166 crore investment from the government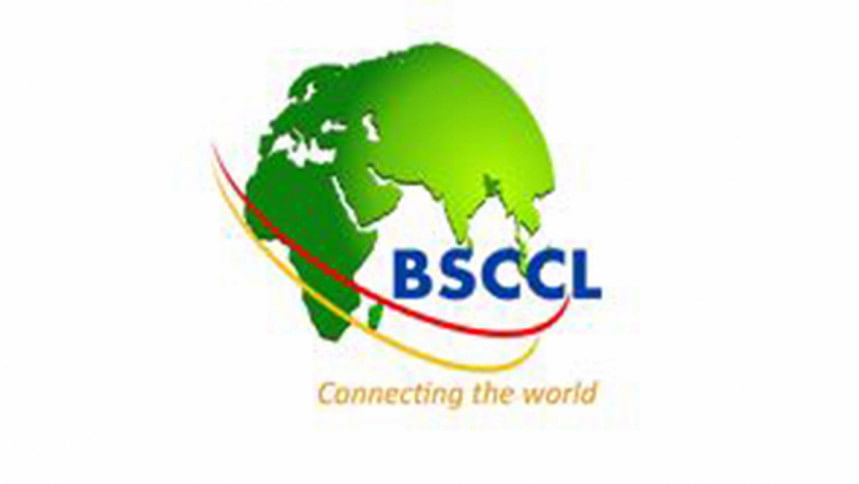 Bangladesh Submarine Cable Company Limited (BSCCL) is going to issue 2.21 crore ordinary shares worth Tk 166 crore to the government, which provided the fund as share money deposit when the second submarine cable was set up.
The relevant division of the government has given consent for the issuance of the ordinary shares in favour of the secretary of the posts and telecommunications division, said the state-run enterprise in a filing on the Dhaka Stock Exchange (DSE).
Each share will be valued at Tk 75. Of the sum, Tk 10 will be in the form of face value and Tk 65 in premium.
Shares of BSCCL closed unchanged at Tk 218.90 on the DSE yesterday.
Currently, the number of outstanding shares of the company available for trade on the premier bourse of the country is 16.49 crore
Currently, the number of outstanding shares of the company available for trade on the premier bourse of the country is 16.49 crore.
The submarine cable company received Tk 140 crore from the government in the financial year 2015-16 under a project to install and establish the second submarine cable. In 2016-17, the company got Tk 26 crore for the same project.
The money was taken as equity with the condition that the amount would be converted into equity capital in favour of the posts and telecom ministry by issuing shares, said Md Abdus Salam Khan, company secretary of BSCCL, yesterday.
"So, the government is getting 2.21 crore shares."
To set an appropriate share price, the government had appointed ICB Capital Management for an independent recommendation.
The fund from the government was used for the installation and establishment of the second submarine cable system (SMW-5) under the Regional Submarine Telecommunications Project.
The South East Asia–Middle East–Western Europe 5 (SMW-5) is an optical fibre submarine communications cable system that carries telecommunications between Singapore and France.
BSCCL is the only company that connects the country with the global bandwidth network through undersea cables. It supplies 2,300 Gbps while the rest comes from India through seven international terrestrial cable service providers.
Bangladesh is a member of the South East Asia-Middle East-Western Europe 4 (SEA-ME-WE 4) consortium, the first undersea cable with which the country was connected in 2006. It supplies about 800 Gbps bandwidth.
The state-run entity supplies 1,500 Gbps through the SEA-ME-WE 5, for which the connection was established in 2017.
In Bangladesh, bandwidth usage surged to more than 4,800 Gbps in May this year from 1,000 Gbps before the coronavirus pandemic, driven by a jump in consumption during the health-related crisis, which forced people to turn to internet to work, study and find entertainment at home.
The company is set to receive 13,200 Gbps from the third undersea cable, SEA-ME-WE 6, by 2025.