Revenue collection up 15% in Jul-Aug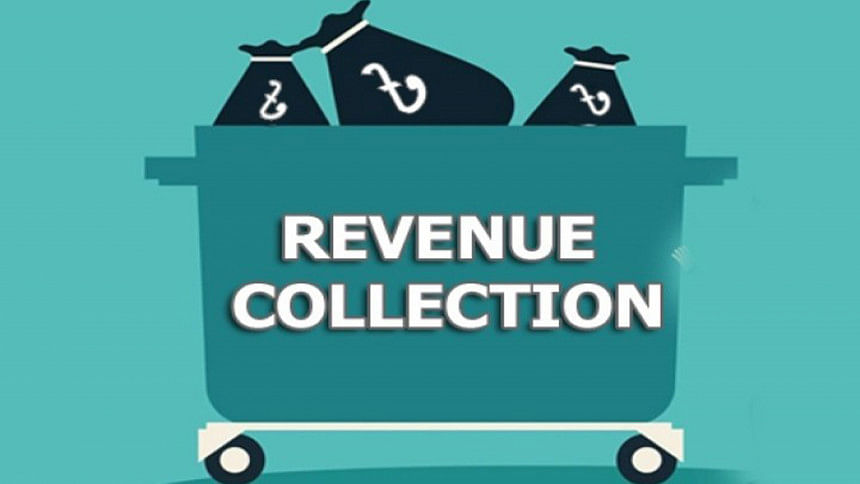 Government revenue collection in the July-August period, the first two months of the current fiscal year of 2023-24, has increased by nearly 15 percent year-on-year, thanks to a rise in VAT from multinational companies. 
Some Tk 46,233 crore was collected by the National Board of Revenue.
Of this amount, Tk 17,940 crore is value added tax (VAT), Tk 12,100 crore income tax while Tk 16,192 crore customs duty.
Growth for each segment has been recorded at 19.34 percent, 16.39 percent and 8.94 percent respectively.
Around 50 percent of the VAT usually comes from companies, including multinational ones, listed under the NBR's Large Taxpayers Unit (LTU), Value Added Tax wing.
The VAT from the LTU companies, such as those selling tobacco products, increased by 27.78 percent to Tk 8,589 crore, said an NBR official.
Of the overall VAT, anywhere from 10 percent to 21 percent comes from each of the Chattogram, Rajshahi and Sylhet areas.
Excluding the LTUs, Tk 2,347 crore of the VAT has been generated in Chattogram.
The VAT collection increased, in part, for some mega projects including the Bangabandu tunnel and Matarbari thermal power plant, a former VAT commissioner of Chattogram told The Daily Star on requesting anonymity.
However, the VAT collection from Dhaka was very poor, with Dhaka south recording only 2.52 percent growth while Dhaka north 6.51 percent.
As for the lower collection in custom duty, he attributed it to a decrease in imports.
The NBR has set a target to collect Tk 4,30,000 crore in fiscal year 2023-24, with Tk 50,321 crore solely in the first two months.
The NBR collected Tk 3,31,000 crore last fiscal year.
Economist Ahsan H Mansur termed the revenue growth in the past two months "natural", but pointed out that it would do little help achieve the fiscal year's target.
Under the current circumstances, overall revenue collection may exceed Tk 3,70,000 crore, unless anything unusual occurs, he said.
"The government is still following the traditional regulations as we are yet to see any major reforms in this sector," he said.
Mansur, also the executive director of the Policy Research Institute of Bangladesh, said the persisting higher inflation has also contributed to VAT collection growth.
"It's a positive effect driven by the negative side," he said.