US firms want to invest in IT, energy
Says official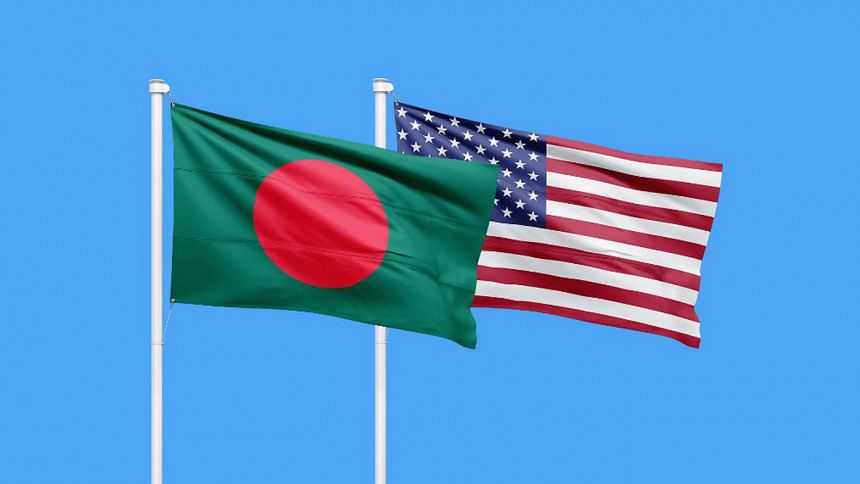 US companies want to invest in five sectors of Bangladesh, namely IT, education, healthcare, energy and infrastructure, said John Fay, commercial counsellor at the US embassy, yesterday. 
For attracting more US foreign direct investment in those areas Bangladesh needs to improve the investment climate, Fay said at a monthly luncheon meeting of the American Chamber of Commerce in Bangladesh (AmCham) at The Westin Dhaka.
These are also sectors which, if developed correctly, can become valuable investments in Bangladesh's future as it graduates to middle income status — to get to the next level of prosperity, he said.
"US industry is Bangladesh's largest foreign investor with a total $4 billion invested in the country. I would be happy to see this amount grow," he said.
But despite the strong interest from the US private sector that this investment total represents, there remains many challenges to the US and other foreign firms here, he said.
This includes payment issues, and the ability to repatriate earnings and revenue as well as non-transparent rule and inadequate enforcement of intellectual property rights, he said.
There are also significant logistical and transportation infrastructure gaps in Bangladesh that hamper and slow down trade in goods, he said.
All these issues limit Bangladesh's ability to achieve its full trading potential and they create disincentives for additional foreign investment, he said.
"My goal is for our office to work constructively with Bangladesh government officials and stakeholders to address these challenges that US faces in the market," he said.
"Our office and the US Embassy stands ready to assist US firms in Bangladesh in dealing with market access issues and I sincerely believe that by helping them overcome them, we also will be able to help the overall Bangladesh trade and investment climate," Fay said in his written speech.
"Currently US Bangladesh bilateral trade stands at $14 billion a figure that has grown dramatically in the last decade. Our trade relationship remains very concentrated though in specific sectors — for Bangladesh exports are almost fully in the apparel related sectors and for the US it is concentrated in few sectors such as steel and agriculture," he said.
"What this tells me is that there is room to grow and new industry sectors we can strategically target. And we will be doing just that," he added.
"There is one area that we get questions about but we are unable to assist with and that is helping Bangladesh firms exporting to the US," he said.
"For help with that, we will direct you towards various US business and industry associations as well as Bangladesh government agencies. For any Bangladeshi companies that are interested in investing into the US we are happy to talk to you about that and connect you with our commerce department select USA programme," Fay said.
"However, we believe the trade and investment potential between Bangladesh and the US has not yet been fully realised. To unlock the opportunities, we need to assess where they lie, identify obstacles, learn from other countries, and strategize how to maximise potential for US stakeholders," said AmCham President Syed Ershad Ahmed.
"We would also like to thank the US Department of Commerce for opening the Foreign Commercial Service office in Bangladesh last October," he said.
"Besides the existing economic affairs team, this move will strengthen trade ties between our countries and support US companies doing business in Bangladesh," he said.
"We want to acknowledge the presence of Tipu Munshi, the honourable commerce minister of Bangladesh, and Arun Venkataraman, the assistant secretary of commerce for Global Markets and director-general of the US and Foreign Commercial Service at the inauguration of the Annual US Trade Show," he said.
"We would also like to recognize two FCS officials, Mashur Alam Seth, Commercial Assistant, and Abir Barua, Commercial Specialist at the US Embassy in Dhaka," he added.