Fed official calls for more rate hikes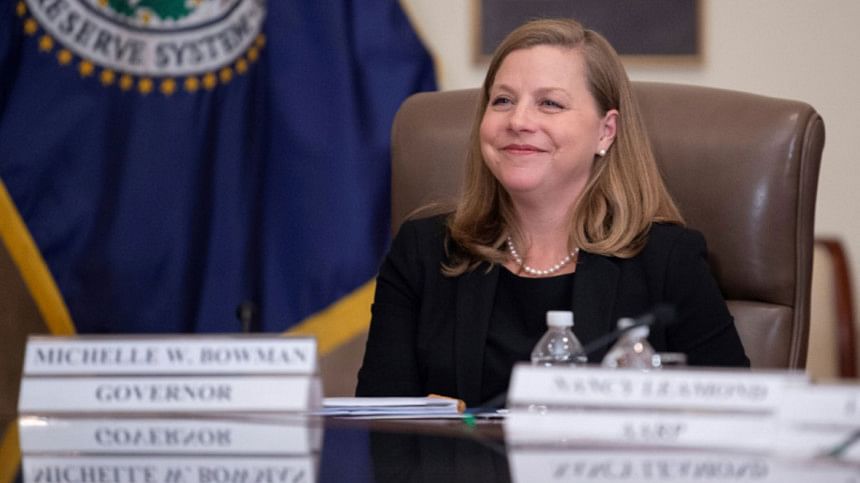 The US Federal Reserve has more work to do to tackle high inflation despite making "considerable" progress in the last 18 months, a senior bank official said Friday.
Earlier this week, Fed officials unanimously voted to hold interest rates at a 22-year high while indicating they expect another hike will be needed to bring inflation down to the US central bank's long-term target of two percent.
The decision postponed additional pain for millions of Americans already struggling with the impact of the Fed's existing hikes on mortgages and other loans.
Although the Fed has made "considerable progress on lowering inflation," it remains "too high," warranting further action, Fed Governor Michelle Bowman told a conference in Colorado, according to prepared remarks.
"I continue to expect that further rate hikes will likely be needed to return inflation to two percent in a timely way," she added.
Bowman said it would be appropriate for the Fed's rate-setting committee to hold interest rates "at a restrictive level for some time," in order to bring inflation down to target, mirroring the Fed's forecast of just two interest rate cuts next year.
After 11 interest rate increases since March last year, inflation has fallen sharply but remains stuck stubbornly above the Fed's long-term target.
Inflation has crept up again in recent months due to a spike in energy costs, underscoring the need for policymakers to keep up the fight through tight monetary policy.
"I see a continued risk that energy prices could rise further and reverse some of the progress we have seen on inflation in recent months," Bowman said Friday.
"We should remain willing to raise the federal funds rate at a future meeting if the incoming data indicates that progress on inflation has stalled or is too slow," she added.