Stocks fall for rising political tension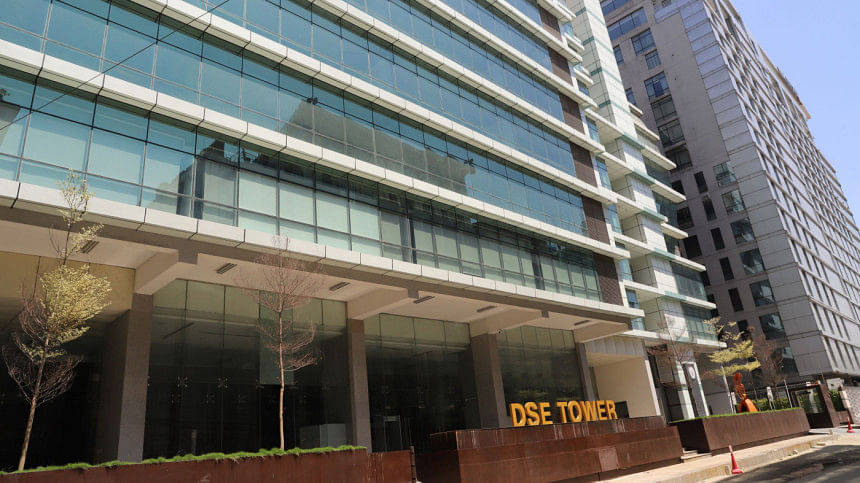 Turnover on the Dhaka Stock Exchange (DSE) slipped below Tk 300 crore for the second time in three days today as investors' confidence level received a blow because of the rising political tension in the country.
For the past nine months, investors have been worried owing to the volatility in the foreign exchange regime, the global energy crisis, and the higher cost of living caused by the Russia-Ukraine war. The worsening political situation has added to the woes.
As a result, the DSEX, the benchmark index of the DSE, closed down at 6,227 after losing 5.85 points, or 0.09 per cent, today. 
The DS30, the blue-chip index, declined 0.16 per cent to 2,203 while the DSES, the index that represents shariah-based companies, lost 0.14 per cent to 1,361. 
Of the issues that traded on the premier bourse of the country, only 17 won, 55 retreated, and 218 remained unchanged.
"The stocks slipped into the red after a two-day break as investors mostly followed a cautious stance amid a lack of clear direction of the future market movement considering political uncertainty ahead of the election year," said International Leasing Securities Limited in its daily market analysis. 
"The investors dumped their holdings amid growing tension over macroeconomic cues."
Among the sectors, jute rose 6.6 per cent and ceramic was up 0.5 per cent. On the other hand, the travel sector slumped 1.5 per cent, the IT sector fell 1.3 per cent and the paper sector was down 1.3 per cent.
Investors' activity was mostly centred on pharmaceuticals, which accounted for 19.5 per cent of the day's turnover. The food sector represented 18 per cent of the turnover and the IT sector accounted for 14.3 per cent.
Monno Agro & General Machinery was the most successful stock on the DSE on the day advancing 7.50 per cent. Orion Infusion increased by 7.49 per cent. Ambee Pharmaceuticals and Jute Spinners rose more than 4 per cent. 
Sonali Aansh Industries posted the sharpest decline, falling 45.63 per cent. 
Beach Hatchery was the most-traded issue on the DSE today, with its shares worth Tk 33 crore changing hands. 
Monno Ceramic Industries, Aamra Networks, Monno Agro & General Machinery, and Orion Pharma also witnessed significant turnover.
The Caspi, the all-share price index of the Chattogram Stock Exchange, fell 13 points, or 0.07 per cent, to end the day at 18,338.
Only 100 securities traded on the bourse in the port city, with eight advancing, 35 declining, and 57 showing no price movement.
Turnover, however, rose nearly 32 per cent to Tk 8.46 crore. It was Tk 6.42 crore on Wednesday.