Mutual funds to be an alternative to fixed deposit
BSEC chair says at trading debut of Golden Jubilee Mutual Fund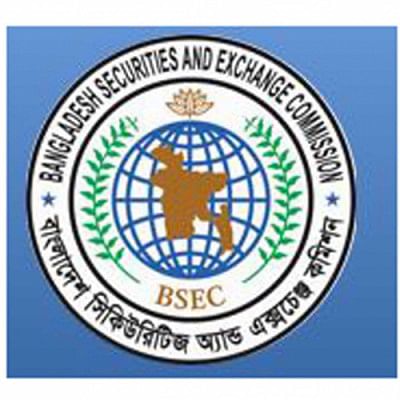 Mutual funds will be a suitable alternative to fixed deposits as it is a good investment product that offers better returns, according to Prof Shibli Rubayat-Ul-Islam, chairman of the Bangladesh Securities and Exchange Commission (BSEC).
Mutual funds pool money from investors to channel it into securities such as stocks, bonds and other assets. Depending on the profits earned, investors are then paid their share as dividends.
Besides, several reforms have taken place in the mutual fund sector, which is now doing better after suffering from low dividend payouts and an erosion of assets, he said.
Islam's comments came on Wednesday at an event, styled "Ring the Bell of Debut Trading ICB AMCL CMSF Golden Jubilee Mutual Fund and Investors Claim Settlement Program", at the Hotel InterContinental in Dhaka.
Mutual funds once failed to provide dividends to investors as their funds were usually parked in bad places. However, the situation has since changed, the BSEC chairman said.
For instance, the Investment Corporation of Bangladesh (ICB), which operates several mutual funds, saw its assets erode by around Tk 4,000 crore for making poor investments.
The investment bank is now making a profit though as by the end of the current year, its profits would be more than Tk 150 crore, he said after asking for this information from ICB Managing Director Abul Hossain.
"Now, mutual funds are giving handsome dividends so fund managers should even go to villages to attract people. If you [investors] invest in mutual funds, it will give you a good return," Islam added.
At the event, the BSEC Chairman rang the bell to inaugurate the debut trading of ICB AMCL CMSF Golden Jubilee Mutual Fund.
The Golden Jubilee Mutual Fund received regulatory approval from the BSEC on June 28 and the total size of the fund is Tk 100 crore with a face value of Tk 10 per unit.
The Capital Market Stabilization Fund (CMSF) provided Tk 50 crore while ICB Asset Management Company, the fund manager, contributed Tk 20 crore and Investment Corporation of Bangladesh (ICB) provided Tk 5 crore as pre-IPO placement.
The remaining Tk 25 crore was collected from general investors through an initial public offering (IPO).
The CMSF launched the closed-end mutual fund to mark the golden jubilee of independence of Bangladesh and "Mujib Borsho".
BRAC Bank Ltd is the custodian and Bangladesh General Insurance Company Ltd is the trustee of the mutual fund.
Shaikh Shamsuddin Ahmed and Mizanur Rahman, commissioners of the BSEC, Md Eunusur Rahman, chairman of the Dhaka Stock Exchange, Md Nojibur Rahman, chairman of the CMSF, and Md Monowar Hossain, chief operating officer, also spoke at the event.
In the second half of the event, BSEC officials handed over dividend cheques that were recently claimed with one Shaheed Jannani Janara Imam getting his share after 28 years. Imam's relatives took the cheque on his behalf.
Regarding the new mutual fund, BSEC Commissioner Ahmed said the fund manager will have to be cautious in its expenditure and investment.