When should you pursue a Master's degree?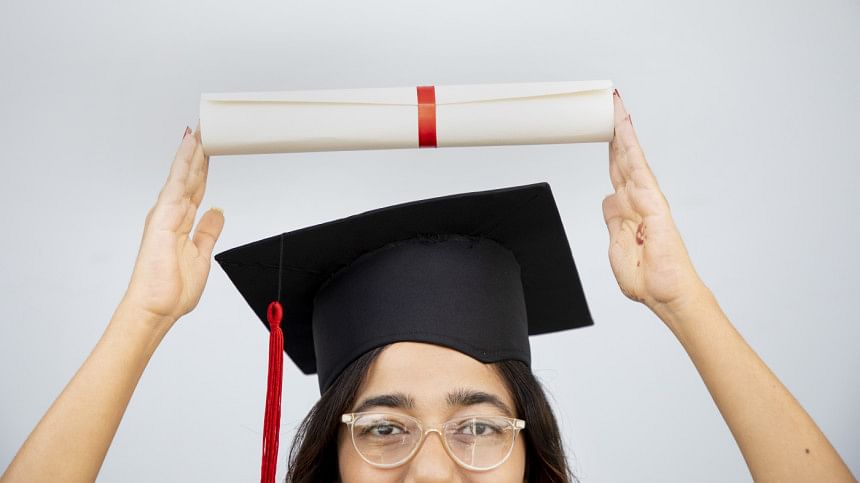 When I envisioned nearing the end of my undergraduate studies, I expected to be overwhelmed with relief and a sense of freedom. That was, of course, wishful thinking. Now that I'm actually here, I can say that I am indeed overwhelmed. Not with relief, but with the uncertainty of what my next step should be: getting a Master's degree, gaining work experience, or just going into hibernation mode to recuperate from the stress of academics.
This prompted me to ask when IS it the right time to pursue a Master's degree? While I can acknowledge that the core of the answer is that it's different for everyone, there are some factors to consider when opting for a Master's degree as opposed to going headfirst into the workforce.
In recent years, completing a Master's has almost become a non-negotiable expectation from undergraduate students. In most cases, students opt for going abroad for postgraduate studies instead of continuing their education in Bangladesh due to the higher quality of education and availability of resources. This is further compounded by the cultural practice of valuing education obtained from overseas compared to our home country.
Maeesha Mobasshera, a final year undergraduate student at North South University (NSU), says, "Getting a Master's degree is almost a norm in the society I belong to. It is so common in Bangladesh to pursue at least one postgraduate degree that not getting one often makes some individuals, including myself, feel like we are lagging behind. Moreover, getting a Master's degree can be crucial in career advancement."
Maeesha adds, "The number of Bangladeshi students who opt for foreign degrees over domestic ones is increasing at a substantial rate, as most top-ranked universities are overseas. Getting a foreign degree adds significant value, especially for those who aspire to work in the education sector, as universities view foreign degrees more favourably than domestic ones."
One of the most prominent reasons why students opt for a Master's degree right after finishing their undergraduate studies is the prospect of moving abroad. In countries like Canada, obtaining permanent residency (PR) can be accelerated by finishing higher studies and going into the workforce of their country of choice.
Shaila Jahan Mona, a consultant residing in Canada, who completed her Master of Science (Msc) in Programme and Project Management from the University of Warwick in 2015, shares, "In all honesty, I just wanted to complete my Master's and get it over with. So, I went into my chosen programme almost immediately after finishing my undergraduate studies. In retrospect, what I probably should have done is work for a few years and then go for the Master's, since it turned out to be very stressful for me to continue my education without any breaks."
Regarding the impact of a Master's on her career, Shaila adds, "Ultimately, it did help me in my career. Since foreign degrees hold a lot of value in Bangladesh, I could join as a faculty member in a private university soon after I returned. It also made finding employment in Canada a bit easier, so obtaining my PR went smoothly."
While the idea of pursuing a Master's abroad can be tempting, it comes with its own set of issues, primarily related to funding especially in times of economic crises. Therefore, prospective postgraduate students have to undergo the stress of sorting out their financing before even considering applying.
In order to work around the financial hurdles, Fahmid Mohtasin, postgraduate student from Dhaka University, suggests, "Two things to keep in mind; the USA offers funding the most, and these funds are allocated more for PhD programmes than Master's. You can definitely fund your Master's program through on-campus jobs and available fellowships if PhDs are of no interest to you, but if money is a critical issue and you have purely academic ambitions, consider completing your Master's locally and then looking into funded PhD programmes. Alternatively, there are some PhD programmes that only require a bachelor's degree."
Regardless, many individuals choose not to pursue a Master's degree, choosing instead to focus on gaining work experience and building their career in their chosen fields. Jawad-ul Islam, another final year undergraduate student from NSU, shares, "I want to finish my undergraduate degree and move on to the job market for the foreseeable future. To be frank, after constantly dealing with studying and education for 20+ years, I just want to leave it behind and work. A part time job has allowed me to earn money by myself, which is a big motivator for working instead of going back into education."
While getting a Master's can open many doors, it is usually not an absolute necessity if you're aware of what your future plans entail. If you're currently in the process of deciding when you should pursue your Master's, if at all, keep in mind that there is no clear-cut formula to adhere to, so try to explore alternatives options instead of sticking to one linear path.
Fatima Jahan Ena is a sub-editor at Campus.