Buet hall provost resigns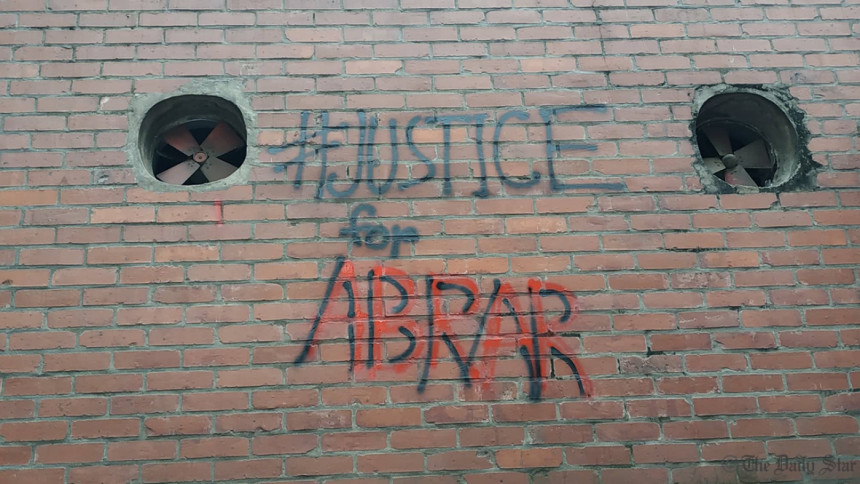 Muhammad Zafar Iqbal Khan, the provost of Sher-e-Bangla Hall in Bangladesh University of Engineering and Technology (Buet), has resigned a day after the protesting students demanded his withdrawal over Abrar Fahad's killing.
A teacher, in anonymity, told The Daily Star this afternoon that the information about the provost's resignation was disclosed at an emergency meeting with the vice chancellor of the university yesterday.
Abrar Fahad, a second-year student of EEE department, was beaten to death allegedly by some Bangladesh Chhatra League (BCL) leaders at the university's Sher-e-Bangla Hall sometime between 7:30pm Sunday and 2:30am Monday.
The gruesome murder has sparked widespread outrage among students of different public universities who have taken to the streets demanding punishment of the killers. 
Yesterday, several hundred Buet students came out of dormitories and gathered in front of the university's central cafeteria and placed their eight-point demand which includes the withdrawal of the Sher-e-Bangla hall provost.