Inform progress on Bangla advertisement: HC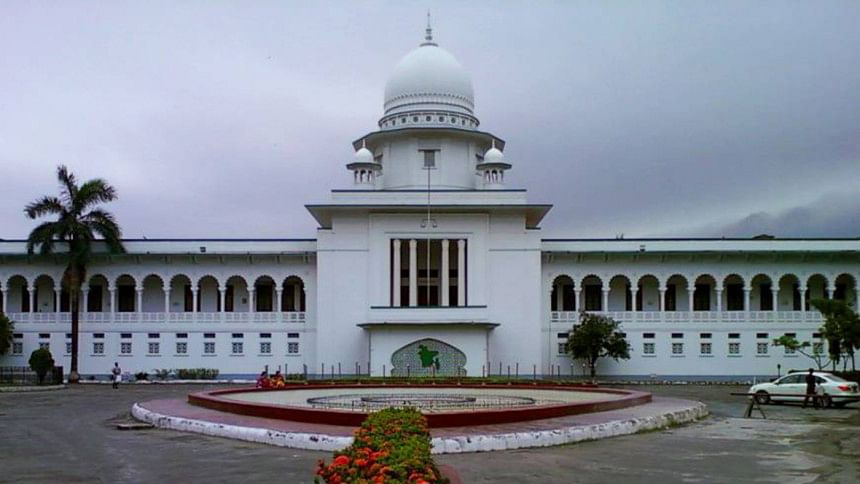 The High Court today ordered the government to submit a report by May 27 on the steps taken to ensure the use of Bangla language in advertisements of media and on vehicles' registration plates, signboards and billboards.
Cabinet and information secretaries have to mention in the report whether there is any legal provision for using English advertisements in Banlga version by the electronic media, Deputy Attorney General Tapash Kumar Biswas told The Daily Star.
He said the HC did not say anything about using English advertisements by the print media particularly English newspapers. 
The HC bench of Justice Quazi Reza-Ul Hoque and Justice Abu Taher Md Saifur Rahman passed the order during hearing a rule issued by it on February 17 last year, the DAG Tapash said.
He said the bench fixed May 27 for passing further order on this issue.
Details of the HC order could not be known, since its full text was not released today.
On that day, the HC following a writ petition issued the rule on the government to explain as to why it should not be directed to make Bangla mandatory in all sectors, including offices and courts, as per Bangla Bhasha Procholon Ain (Bangla Language Introduction Law), 1987.
It also directed the government to take necessary measures in a month to ensure the use of Bangla in all advertisements of the electronic and print media and also on the nameplates of vehicle registration, signboards and billboards across the country.