'Abrar beaten as Shibir man'
Police say quoting confessional statements of arrestees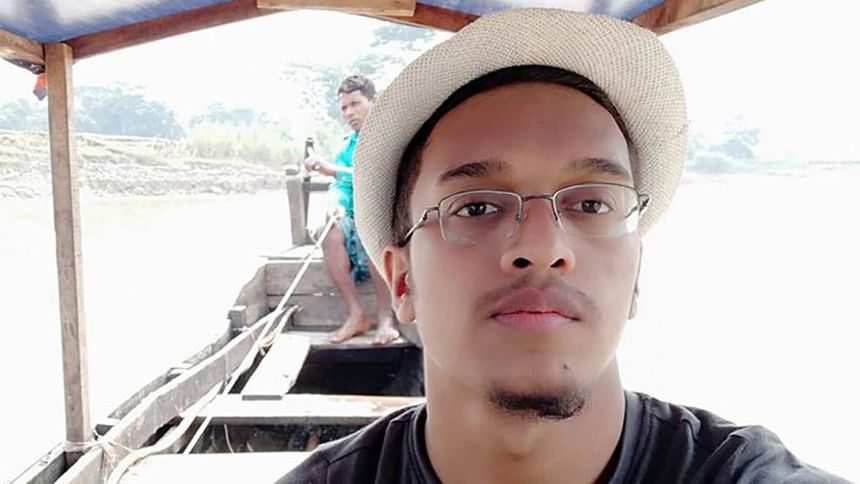 Buet student Abrar Fahad was beaten to death suspecting him as an activist of Islami Chhatra Shibir, police today said quoting confessional statement of the arrestees.
''They first called Abrar suspecting as Shibir activist and gave him beating that led him to death'' Monirul Islam, an additional commissioner of Dhaka Metropolitan Police (DMP), said quoting confessional statements of the detainees.
While talking to reporters at a press conference at the DMP media centre, Monirul, however, said it will clear through analysing confessional statements of the accused and investigation into the facts, circumstantial evidence and technology whether Abrar was beaten to death as a Shibir activist.  
He also reiterated that investigation into the case will hopefully be completed by the first week of the next month and then the charge sheet against the accused will be submitted to a court.
A total of 19 Chhatra League leaders of Buet unit have so far been arrested and 15 of them are First Information Report (FIR) named accused and the rest four are suspects, the police official said.
Responding to a query, Monirul, according to the confessional statements so far recorded in this connection, said the victim was beaten for several hours.
Abrar, a second-year student of electrical and electronic engineering, was beaten to death reportedly by Chhatra League leaders of the university's Sher-e-Bangla Hall unit in the early hours of October 7.