Case filed over Dhaka College student-trader clash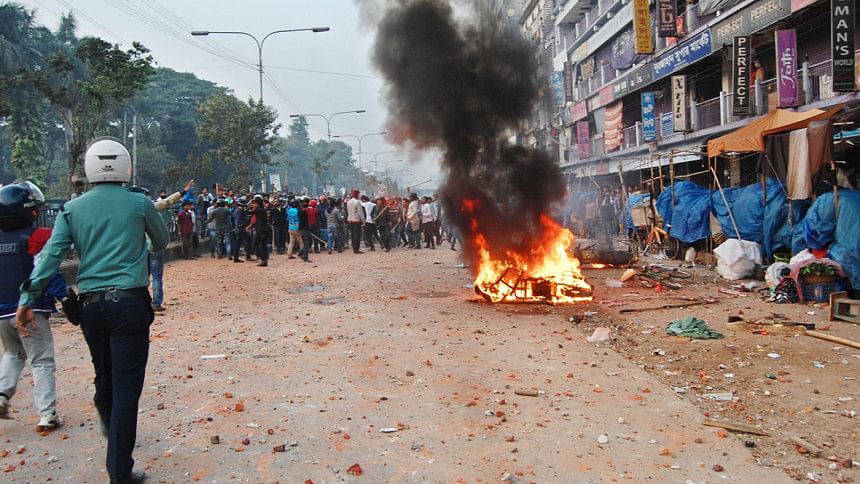 A case was filed accusing 150 to 200 unidentified people over the clash between students of Dhaka College and traders on Mirpur road that left 30 injured yesterday.
A businessman of Dhanmondi Hawkers' Market filed the case in the early hours today, Mahbubur Rahman, officer-in-charge (investigation) of New Market Police Station, told The Daily Star.
However, there was no report of any arrests yet, police said.
Students of Dhaka College clashed with shopkeepers of Dhanmondi Hawkers' Market on the stretch of Mirpur Road between New Market and Science Laboratory intersections, paralysing the city's busiest shopping hub for hours yesterday.
At least 30 people, including pedestrians and shoppers, were injured, over two dozen shops vandalised and "looted", four motorbikes set on fire and a number of vehicles damaged before police managed to bring the situation under control around 5:30pm yesterday.