Will welcome Malaysia's 'zero-cost' migration proposal: expatriates' welfare minister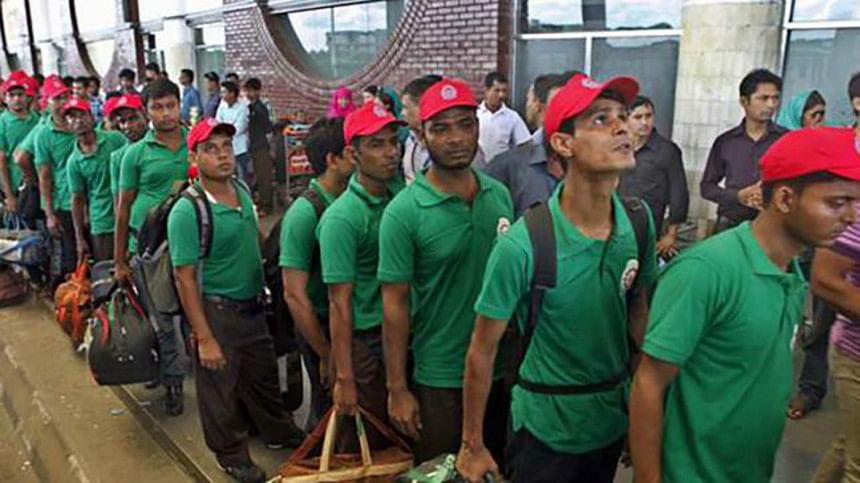 Expatriates' Welfare Minister Imran Ahmad today said he will welcome Malaysia's proposal on sending migrant workers to the Southeast Asian country under a "zero-cost" migration policy.
"There has been a focus on zero-cost migration. Zero-cost migration can be put in place considering workers' interest. However, they have to clarify what zero-cost means," he told journalists at his ministry office.
The minister said a Malaysian delegate will visit Bangladesh at the end of this month as a meeting between the two countries over reopening Malaysia's job market for Bangladeshi workers is scheduled to take place on February 24 in Dhaka.
Meanwhile, following the recently held Joint Technical Committee meeting between Bangladesh and Qatar in Doha, the ministry secretary Salim Reza today said the Gulf country had reassured that they would hire Bangladeshi workers.
Salim, who headed the Bangladesh delegation at the meeting, said Qatar will hire about 1,500 skilled drivers from Bangladesh ahead of the FIFA World Cup 2022 in Qatar.
They have demanded for workers in the service, hospitality, security and agriculture sectors, he said.
In a report last year, Amnesty International expressed concern over the labour conditions in Qatar.
It had also urged Qatari authorities to "end the shameful reality of labour exploitation".