For fans of 'The God of Small Things', an Ammu-shaped hole in the universe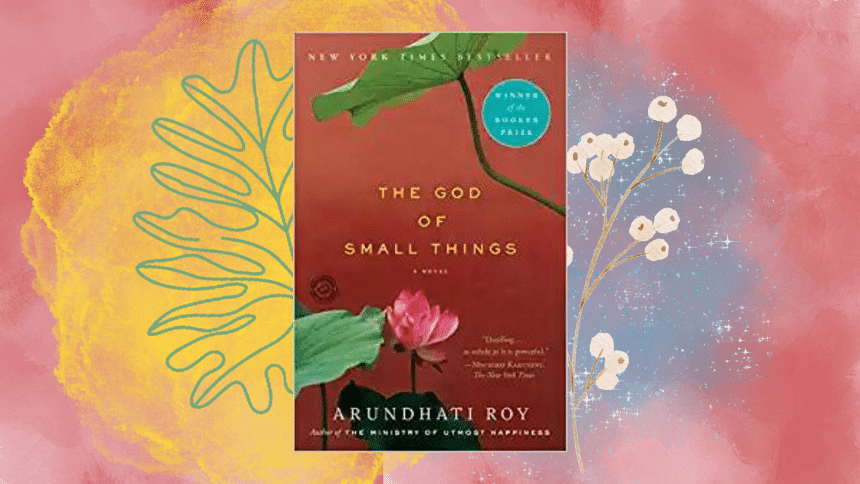 The dedication page of Arundhati Roy's Booker Prize winning debut novel reads:
For Mary Roy,
who grew me up.
Who taught me to say "excuse me"
before interrupting her in Public.
Who loved me enough to let me go.
Mary Roy, an educator and women's rights activist, the mother of noted author and Booker Prize awardee Arundhati Roy, and reportedly the inspiration behind the making of the character, Ammu, from The God of Small Things (Random House, 1997), passed away at the age of 89 on Thursday, September 1, 2022.
She was renowned for 'The Mary Roy Case' of 1983. At that time, she was a 30-year-old single mother with two children, residing in her father's home in Kottayam. After her father's death, Mary Roy was asked by her brother to vacate the home. As a result, she lodged a case against her brother. This was her milestone legal battle, a challenge lodged in the Supreme Court of India, that secured equal rights for women in the inheritance of ancestral property of the Syrian Christian families in Kerala. 
Writing about Ammu in her novel, Arundhati Roy explained:
"Though Ammu did as much work in the factory as Chacko, whenever he was dealing with food inspectors or sanitary engineers, he always referred to it as my factory, my pineapples, my pickles. Legally this was the case, because Ammu, as a daughter, had no claim to the property.  
"Thanks to our wonderful male chauvinist society," Ammu said. Chacko told her, "What's yours is mine and what's mine is also mine." He had a surprisingly high laugh for a man of his size and fatness. And when he laughed, he shook all over without appearing to move."
I love The God of Small Things—for its poetic prose, intricate structure, its play-like dialogues, layered characters, jumbled timelines, perfect fact-to-fiction combination, and many other subtle elements. As a reader, this classic will always remain in my heart as a symbol of courage, love, loss and above all, a symbol of enchantment. The emotions that I have associated with the characters of The God of Small Things—particularly the twins, Esthappen and Rahel, and their mother, Ammu—are uniquely personal and hardly definable in words for me:
"If you ever," Ammu said, "and I mean this, EVER, ever again disobey me in Public, I will see to it that you are sent away to somewhere where you will jolly well learn to behave. Is that clear?"
When Ammu was really angry, she said Jolly Well. Jolly Well was a deeply well with larfing dead people in it.
"Is. That Clear?" Ammu said again.
Frightened eyes and a fountain looked back at Ammu.
Sleepy eyes and a surprised puff looked back at Ammu.
Two heads nodded three times.
"Yes. It's. Clear."
[…]
"It's useless," Baby Kochamma said. "They're sly. They're uncouth. Deceitful. They're growing wild. You can't manage them."
Ammu turned back to Estha and Rahel and her eyes were blurred jewels.
"Everybody says that children need a Baba. And I say no. Not my children. D'you know why?"
Two heads nodded.
"Why. Tell me," Ammu said.
And not together, but almost, Esthappen and Rahel said:
"Because you're our Ammu and our Baba and you love us Double."
"More than Double," Ammu said. "So remember what I told you. People's feelings are precious. And when you disobey me in Public, everybody gets the wrong impression.""
In an interview with BBC, Arundhati Roy admitted that The God of Small Things is a semi-biographical novel, based on her childhood memories of Aymanam. However, it is also broadly fictional. In reality, neither did Roy have a twin brother, nor did Mary Roy have an untouchable lover.
"Ammu died in a grimy room in the Bharat Lodge in Alleppey, where she had gone for a job interview as someone's secretary. She died alone. With a noisy ceiling fan for company and no Estha to lie at the back of her and talk to her. She was thirty-one. Not old, not young, but a viable, die-able age."
In the novel, Ammu's death alters her twins' lives for good. 
Surprisingly enough, the news of Mary Roy's demise struck my mind with this single thought, "What must the poor twins be going through! There is an Ammu-shaped Hole in the Universe." 
I was not thinking as much about Arundhati Roy or her brother, Lalit Kumar Christopher Roy. I was sorry for Estha and Rahel's loss and the loss of the readers who have loved Ammu with all their heart, more than Double.
Maliha Huq is a contributor to Daily Star Books.