Amitav Ghosh's new book will revisit the 19th century opium trade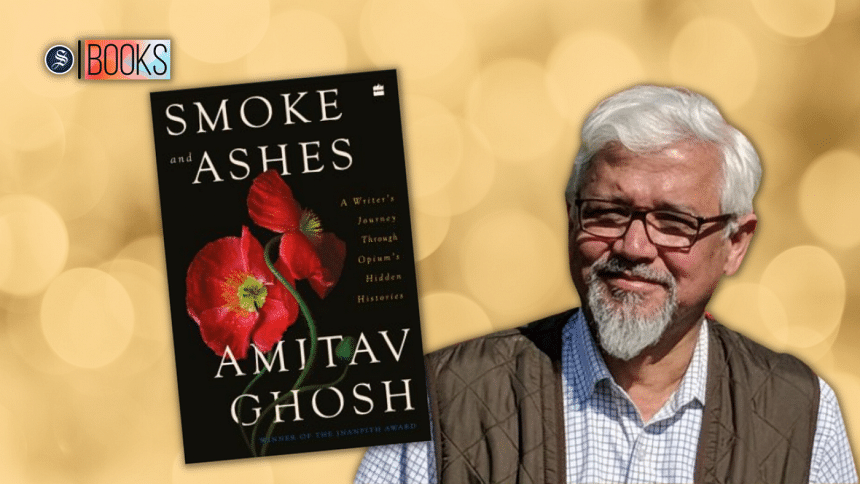 HarperCollins India is set to launch Amitav Ghosh's new book, Smoke and Ashes: A Writer's Journey Through Opium's Hidden Histories on July 15 under the Fourth Estate imprint.
The book is the result of Ghosh's extensive research for the Ibis Trilogy, where he found out how the lives of 19th-century sailors and soldiers were vastly impacted by the global opium trade. 
Speaking about the book, Amitav Ghosh said, "Smoke and Ashes is the story of how, under the aegis of the British Empire, India became the world's largest producer of opium between the eighteenth and nineteenth centuries, and the different conditions under which opium was produced in various regions, with lasting effects for those areas. It also traces the transformative impact that the opium trade had on India, China, Britain and the United States, with profound long-term consequences for the birth of the modern world, and of contemporary globalism. Many of the world's biggest corporations got their start in the colonial opium trade. But the opium economy also had significant effects at the microlevel, influencing migration and settlement patterns, and touching upon millions of lives, including those of my own forefathers."
The book is a mixture of a travelogue, a memoir and an excursion into the economic and cultural history of the opium trade and the long-lasting impacts it had on everyone involved—from the British Empire to its exploited colonies.
Udayan Mitra, Executive Publisher of HarperCollins India, said, "Smoke and Ashes is one of the most powerful, thought-provoking works of non-fiction I have read in some time. We at HarperCollins India are privileged to be the first publisher to bring this exceptional book to readers, before its publication elsewhere across the world. I can hardly wait for booklovers everywhere to read and respond to what is most certainly, for me, the non-fiction book of the year."