Dhaka's Arman Chowdhury shortlisted for Commonwealth Short Story Prize '23
"Deficiency Notice" presents the daily life of an 11-year-old boy who is speech-impaired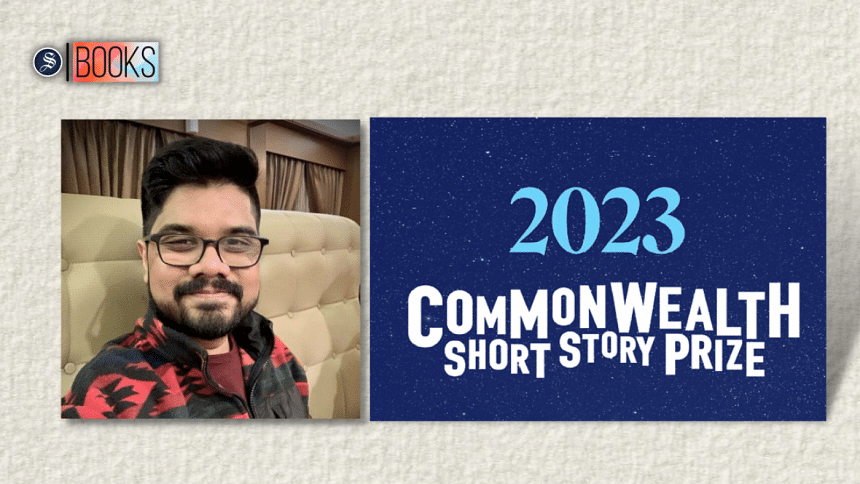 Arman Chowdhury, a writer from Dhaka, Bangladesh, has been shortlisted for the prestigious 2023 Commonwealth Short Story Prize, a 5000 pound competition for original short fiction written in English, Bengali, Chinese, English, French, Greek, Malay, Portuguese, Samoan, Swahili, Tamil, and Turkish. 
"This year's shortlist is a concert of voices from across the Commonwealth, showcasing the richness of its writing traditions, histories, and perspectives", said Tanweer Billal, Pakistani writer and translator, and chair of this year's judging panel. "These stories brim with the energy and urgency of the present moment."
The shortlist was announced yesterday. 
"Deficiency Notice", the short story by Bangladesh's Arman Chowdhury, presents the daily life of an 11-year-old boy who is speech-impaired, and part of a lower middle class Christian family in the Muslim majority city of Dhaka.
Speaking on the Commonwealth Writers platform, Chowdhury said, "I chose to submit this story specifically because it centres the experience of someone marginalised in their own community. No matter where we live, or where we come from, the stories that are held in front of our face are often stories crafted by the more dominant identities of that society. Whereas those whose lives unfold on the sidelines, their stories are less visible, minimised, or entirely erased.
'Deficiency Notice' is my attempt to undermine that sort of power dynamic and to move the camera lens from the centre to the periphery."
"It feels like a great privilege to be in community with writers from all over the world, especially writers who share a colonial past and who through their work have been claiming and shaping their individual and collective narratives", he added. 
He is currently pursuing an MFA in Creative Writing at the University of Notre Dame, USA, with his work supported by the Loft Literary Center based in Minneapolis, Minnesota, and the Tin House Summer Workshop based in Portland, Oregon.
The shortlist includes a diverse mix of settings and themes this year. While the entry by Indian writer Vidhan Verma explores two childhood best friends on the hunt for "A Groom Like Shahrukh Khan", Jamaica's Kwame McPherson writes of Caribbean folklore and the African diaspora in "Ocoee". In "Kilinochchi", New Zealand author Himali McInnes revisits the violence of Sri Lanka's civil war through a Tamil tea-picker descended from a long line of indentured labourers. In "Khincheenk!", Pakistani author Usama Lali tells the story of a son revisiting the tragic backstory behind his parents' marriage and the feudal politics of his Pakistani family. 
These and other stories from South Africa, Singapore, Kenya, India, Canada, Australia, Papua New Guinea, Malaysia, Cyprus, Pakistan, Guyana, Jamaica, Trinidad and Tobago, Bahamas, Sri Lanka, the UK, and Nigeria make up this year's short list. 
Regional winners, who will receive GBP 2,500, will be announced on May 17. The overall winner will be announced on June 27, with their stories appearing in a print edition of Paper + Ink.  
Bangladesh-born writer Shagufta Sharmeen Tania was shortlisted for her story "What Men Live By" last year. 
Submissions for next year's prize will open on September 1, 2023.