Literature showcases a different side to the Korean Wave
The books coming out of Korea are brutal in how they push the audience right back into the bleakness of reality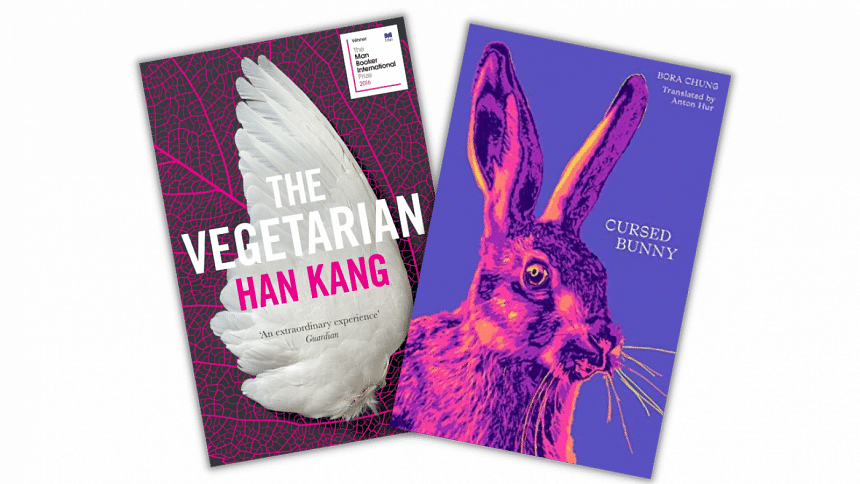 Also known as Hallyu, the Korean Wave has been in full swing for years, spreading the culture and art of South Korea as an economy through all imaginable means of entertainment. Be it pop culture, music, or cinema, it's clear that most consumers of any media are at the very least aware of Korean entertainment, if not actively participating in it. 
While Hallyu has, in some shape, existed since 1999 (credited largely to the movie Swiri), it has taken an enormous precedent in the eyes of the Korean government only in the last decade. In 2019 alone, all media attributed to the Hallyu movement added a net total of 12.3 Billion US dollars, and this has rather obviously prompted the government to invest further into all media released from South Korea to capture audiences' hearts. To the eyes of millions of fans worldwide, what really makes the K-wave so appealing is the many unique, and often uplifting, stories coming out of the country that challenge social conventions through their entertainment.
All of this brings us to one of the contributing factors of Hallyu that frequently get swept under the rug in conversations: literature. With massive contributions from the government, as well as the establishment of the Literature Translation Institute (LTI) of Korea, this is a field that has seen exponential growth in popularity over the last decade. They have, however, attracted a different sort of crowd. Where so much of Korean entertainment (both in music and drama) focuses on uplifting or escapist entertainment, the books coming out of Korea are brutal in how they push the audience right back into the bleakness of reality. They are often laced with commentary on the politics and social structure of their country, provided through lenses that are sometimes bizarre yet always gripping.
None of this would have been possible without the work done by translators. Perhaps the most important task carried out in the process of globalising Korean literature falls into their hands, and it is also perhaps the biggest point of difference between literature and other components of the K-wave.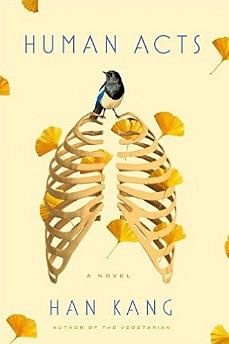 For me, the journey into Korean literature began somewhere around 2017. I had been recommended The Vegetarian—a novel by Han Kang translated to the English by Deborah Smith—and, without any prior knowledge about the book, I decided to dive in. At the time, my knowledge of Korean culture was limited, and the internal politics of South Korea was still an undiscovered land to my eyes. The only information I had then was that The Vegetarian had won the 2016 International Booker Prize and had exploded into popularity not long after. 
In hindsight, The Vegetarian was the oddest of books to use as a gateway into Korean literature. It was—and still is—the most widely celebrated book to come out of South Korea in recent times, but the content of the book is laced with an emotional weight so profound it serves as a whiplash when juxtaposed against the more uplifting counterparts of Hallyu. And yet, even as I call it 'odd', there is no denying the power exuding out of every word on the page. The story follows Yeong-hye after she makes the sudden decision to stop eating meat, something which drives her husband and the rest of her family into confusion and disarray. Abstract in presentation, the novel delves deep into the way people react when decisions are made that go against culture. This book, and by extension all of Han Kang's work, strikes me less as a direct critique of the social structures we live under and more as an exploration of characters attempting to transcend these shackles. 
Kang also does not shy away from placing the reader right in the middle of Korea's dark history. Human Acts, the first of her novels translated into English (also by Deborah Smith), follows fictional characters directly tied to or affected by the Gwangju Massacre of 1980. Kang once again places her characters—and us—in the middle of one of Korea's darkest hours, one that shaped Kang's life greatly, and tries desperately to find a way to fight back against the oppression and the sorrow.
The struggle against these pre-existing systems, then, seems to take centre stage in so many books coming out of Korea. In fact, many of these award-winning stories are written by women and marginalised authors who place their struggle against the elite-dominated, patriarchal systems of Korea front and centre. This is not, by any means, completely unique to only the books of Hallyu, but it is certainly interesting to note how prevalent their voices have become in South Korean literature. In my opinion, the unvarnished display of life in these stories and the emotional strife presented within these characters play a big role in ensuring readers' continued fondness for these books. These are at once problems that are specific to Korea, but the effects they cause are like tendrils that haunt readers from all over the world.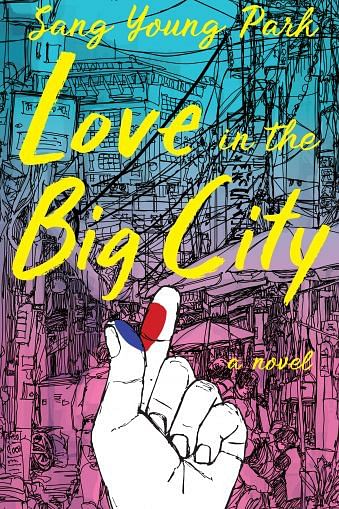 Jumping forward in time, another notable work coming from South Korea is 2022's Cursed Bunny written by Bora Chung and translated by Anton Hur. This collection of short stories made it to the shortlist for last year's International Booker Prize award and presents stories that are always dazzling and grotesque but rarely do they spell out the truth hidden underneath all the creepy tales. Then there's Love In the Big City by Park Sang-Young and also translated by Anton Hur; the book is a queer coming-of-age story also published in 2022, which went on to be part of the International Booker Prize's long list. All of these books, with all their stylistic differences, offer an intimate look at life in Korea, and of the many ways characters struggle with their identity against patriarchy and abuse in a flashy world with an underbelly that's often overlooked. 
None of this would have been possible without the work done by translators. Perhaps the most important task carried out in the process of globalising Korean literature falls into their hands, and it is also perhaps the biggest point of difference between literature and other components of the K-wave. Music, drama, and movies incorporate the use of translators but rarely do they ever play such an important role as in the translation of books. To that end, Korea's Literature Translation Institute has made notable investments to promote the spread of literature. The many awards received by Korean authors in the past decade alone are proof why the literature of Hallyu, though different, serves an equally important purpose in immortalising Korean media across all mediums. 
There is also no denying the presence of other forms of literature that have become massively popular worldwide. Manhwa, for instance, serves as a direct competition to Japanese Manga and is popular amongst similar crowds. Webtoons is a popular platform hosting many Manhwa each with its own distinct way of telling stories. These too range from escapist entertainment to stories with complex social commentary, allowing the reader a greater range to select from depending on their taste. 
Poetry as a genre is less popular and there has not been a dedicated effort by the Korean government to globalise this art form. Yet, it is to be noted that many Korean authors, including some mentioned in this article, are poets with their own bodies of work. 
Since 2017, I have spent a rather significant amount of time exploring Korean literature—and the involvement it has with the L-wave. With each passing day,  I have found myself discovering hitherto unexplored worlds under this banner. 
Raian Abedin is taking book recommendations (in fact, he would love them) at IG: @raian_is_burning